Long-Distance Assistance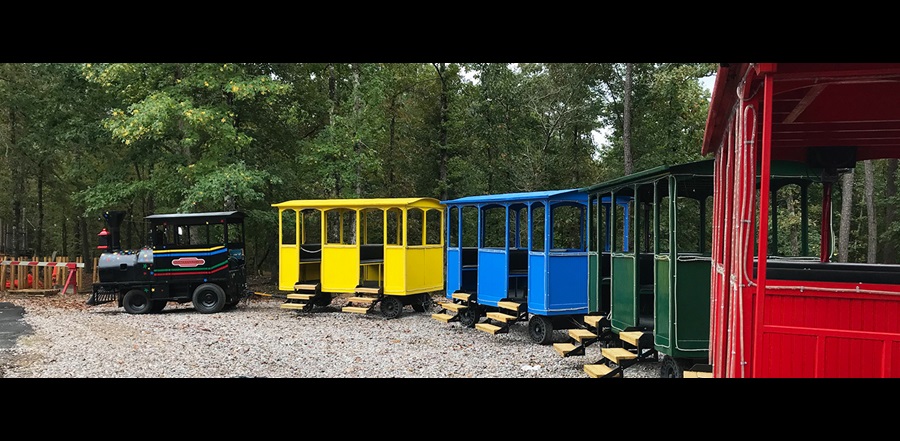 Don't miss any stories. Follow AG News!
When First Assembly North Little Rock Pastor Patrick Lander considered advantages to planting the church's eighth parent-affiliated church (PAC), this one a full two hours away in Jonesboro in northeastern Arkansas, he didn't necessarily think about the funnel cake machine.
Or the pair of wagons that can take 60 people on a hayride.
Nor did he ponder the four-car train equipped with lights and music, each car a different color, that can carry 52 passengers on glee-filled rides in city parades, Christmas festivals, and church campus carnivals.
The decision to launch a branch of the church came about at a meeting in the AG Arkansas District office, which had set a goal to plant 20 churches throughout the state by 2020. While south and central Jonesboro had AG churches, needs in the city's north side came up in the discussion.

Jonesboro, population 75,000, is fast becoming a bedroom community for workers who embrace the hourlong commute to Memphis. Many parents who want to raise children far from the urban grind don't mind the drive along vast fields of corn, rice, and cotton. Some students who move to Jonesboro to attend Arkansas State University take jobs there after graduation. Northern Jonesboro had no AG congregation.
"It's important for us to be everywhere a church needs be to," says Rod Loy, senior pastor of First North Little Rock. "Not so much for First North Little Rock as it is important for a church to be there. Can we help meet that need?"
While Jonesboro is among the fastest-growing cities in the Natural State, Lander had never been there. But Lander, who attended that meeting while a staff pastor at the North Little Rock church, knew that planting in Jonesboro when connected with other First Assembly campuses would be a win-win for all involved.
"It's no mystery that starting a church costs a lot of money," says Lander, 33. Networking with a strong church provides a financial umbrella of support. Loy notes that rent in the area is exorbitant. The PAC affiliation enabled the Jonesboro congregation to buy property on which to build.
Lander loves the relational aspect of the PAC model, providing a community of established church leaders who can meet needs for prayer support and combating loneliness and isolation, especially as the only full-time staff member. The weekly PAC meeting at the First Assembly North Little Rock campus provides a team environment and face-to-face venue for leaders to bounce ideas off of each other.
"We talk about what's working, what's not, what we're facing," he says. "I'm not facing it alone." In addition, Lander is connected to the Church Multiplication Network.
And then there's shared resources instead of starting from scratch.
"We don't have to buy or rent everything because another campus may have it," Lander says.
That's where the funnel-cake machine, the hay wagons, and the train come in. Congregations in the First Assembly North Little Rock network use them for community outreach events.
The train is the grandest item that moves from campus to campus. Church staff and volunteers crafted it from a four-car airport luggage tram and tug about to be discarded after an airline merger. They added bench seats, paint, strings of lights, and a sound system.
"Every age group enjoys it," Lander says. North Little Rock's Jonesboro campus brought in the train, transported in two large trailers, for a city Christmas parade. They provided free rides to the public.
The Jonesboro church, with an average attendance of 140 per week, is in much better shape than if it had tried to launch on its own.