Looking for Recruits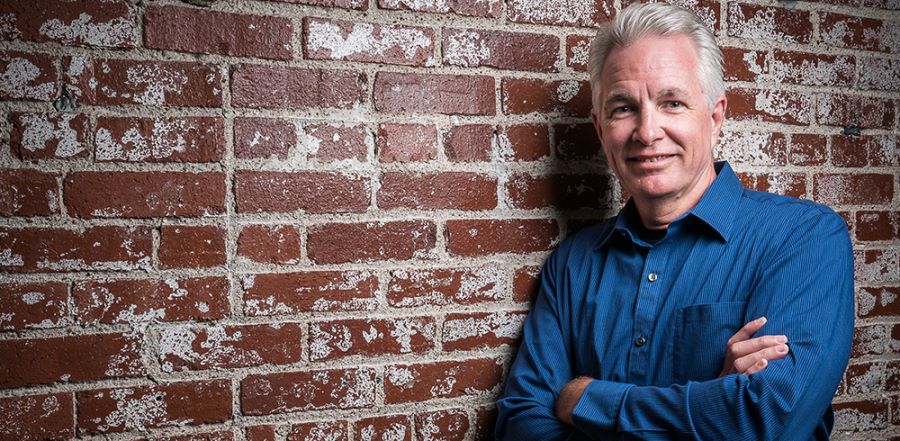 Don't miss any stories. Follow AG News!
A chaplain who spent 23 years working in federal prisons is the new correctional ministries representative for U.S. Missions Assemblies of God Chaplaincy Ministries.
Daniel J. Odean started in the new position after reaching the mandatory Federal Bureau of Prisons retirement age of 57. He succeeds Manuel A. Cordero , who remained in the post for more than two years after his appointment as senior director of AG Chaplaincy Ministries.
In the position, Odean will support and represent the AG's 108 correctional chaplains in ecclesiastic issues they face in carrying out their duties.
Odean wants to recruit as many AG chaplains as possible to fill vacancies in state and federal prisons. He plans to visit AG endorsed colleges and universities to let students know about correctional chaplain openings.
"It's not just a job, it's a unique calling," Odean says. "It's a ministry. God will equip those He calls."
In an increasingly secular society, prison administrators fail to appreciate the worth of a chaplain, Odean says. While the government must provide for the spiritual needs of inmates, many facilities have moved to hiring "religious coordinators" to conduct programming rather than theologically trained chaplains who provide spiritual nurturing.
"It's important that chaplains function effectively in a pastoral role to demonstrate their value," Odean says. "Chaplains must be proactive and deliberate in showing what they do makes the facility safer and more secure. If you take God out of the place, there will be a rise in violence."
Odean also wants to see the number of laypeople volunteering in local jails and prisons expand. The department can provide literature and other resources, as well as training, so that the layperson receives ministerial endorsement. This process provides more credibility in the eyes of prison officials, Odean says. Most chaplains, not just AG endorsed ones, believe Pentecostal volunteers are unsurpassed, according to Odean.
"Assemblies of God folks are dependable and always available, willing to come in and provide good chapel services," Odean says. "They see it as a part of the Great Commission."
Odean hopes to convince more churches to consider prison outreach as part of their overall ministry plan.
"There are great opportunities and there is a great need," Odean says.
The necessity of evangelism and discipleship may be more acute than any time in U.S. history.
"It's a postmodern, unchurched generation coming to prison," Odean says. "Many are coming into prison with no religion, or misconceptions or biases about religion."
Inmates have constitutional support for exercising freedom of religion behind bars. Chaplains, as long as they provide for the specific religious needs of various faiths, also have a measure of freedom to discuss their beliefs.
"It's all about souls," Odean says. "We're there to win the lost."
He hopes to mentor young chaplains the same way Ricky O. Davis took him under his wing. Davis served in the same role before his untimely death in 2001 from complications following heart surgery at the age of 46.
Odean served in federal prison settings in four states, including: a Chicago high-rise; a long-term penitentiary in Terre Haute, Indiana; a deportation center in Oakdale, Louisiana; and his final seven years as supervisory chaplain at the U.S. Medical Center for Federal Prisoners in Springfield, Missouri. His replacement at that facility, Michael J. Ramey, also is an AG chaplain.
Cordero notes that Odean also spent 15 years as a chaplain in the U.S. Army Reserves, including a year ministering to inmates at Guantanamo Bay military prison in Cuba.
"He has a pastor's heart and is very engaging," Cordero says. "He brings a good mixture of skills and experience."
Odean and his wife of 34 years, Brenda, have three grown children.