Mental Health Advocate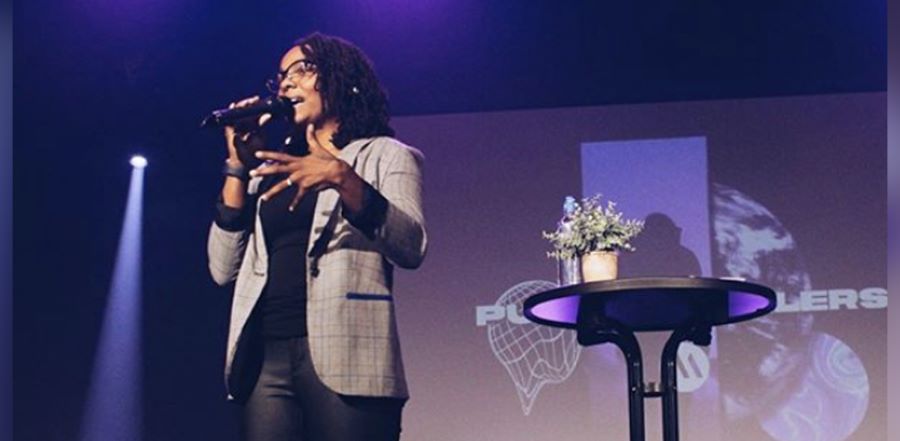 Don't miss any stories. Follow AG News!
Chicago-born Brittany Charise Jones moved around a lot as a child, in large part because of the drug addiction of her parents. The body of her 30-year-old father, Brian Jackson, killed in drug-related violence, remained buried in snow and undetected for four months. Brittany, the middle of five children, was 3 years old at the time.

Subsequently, money grew even scarcer in the home. Her mother, Gwenn lacked a support system that might have helped her emerge from the difficulty of raising five children as a single mom in a poverty-stricken urban neighborhood.

The family moved to Hammond, Indiana, but between her mother's increasing drug use and working odd jobs, Brittany lacked adult supervision.

A succession of her mother's boyfriends paraded through the house until her mother moved in with one of them. This boyfriend began sexually abusing Brittany at the age of 5. Half a dozen of her mother's boyfriends and other family friends sexually abused Brittany over the next decade.

"They had easy access and told me to keep my mouth shut," recalls Brittany, now 34. "I had no power; I couldn't fight back."

Brittany had little hope of escaping hell on earth until the family moved across the street from Hammond First Assembly of God, now known as The Gate.

Initially drawn by a two-hour daily after-school program that offered free snacks, homework help, and playtime, Brittany also heard about Jesus for the first time. Soon, at the age of 10, she surrendered her life to Him. Brittany went on trips with families from the church, including lead pastor J.A. Calaway and his wife, Vicki, as well as executive pastor Scott Wells and his wife, Debbie, the children's pastor in charge of the after-school club.

While the church offered a temporary haven, the abuse of Brittany at home persisted.

"But I knew God was near," Brittany remembers. "I knew I wasn't walking alone. The church gave me courage to speak up."

Finally, at the age of 15, Brittany confided in Debbie about the instability and danger she faced away from church.

Brittany's mom, long oblivious to the assaults, finally began to piece things together. She consented to Brittany moving in with the Wells family for her own safety.

"We just wanted her in a safe place," recalls Debbie Wells.

Brittany lived with Scott and Debbie for a year, when they enrolled her in a Christian school. Although she later returned to her mom, then another concerned family, and also her grandmother Geneva Davis, the Wellses continued to ensure that she received a Christian education until she graduated from high school.

At 19, she secured a full-time position as school monitor at the Teen Challenge center for adolescent girls in Lebanon, Indiana. A year later, she moved to Orlando, Florida, to attend Faith Christian University, where she graduated with an associate's degree in Bible and theology.
In 2009, Brittany married Travis Jones, who had graduated from Southeastern University, the Assemblies of God school in Lakeland, Florida. Two years later, the couple became youth pastors at Cornerstone Assembly of God in North Chesterfield, Virginia.

With help from the AG's Church Multiplication Network, the Joneses launched Motivation Church in North Chesterfield in 2016 as a Matching Fund church.

"CMN gave us all the tools we needed to plant a life-giving church," Brittany says. Travis, 33, is pastor, while Brittany leads worship and also does some teaching at the multiethnic church.

Motivation Church is in a parent-affiliate relationship with Cornerstone Assembly of God, located in the southern Richmond suburb.

NEW MOTIVATION
Motivation Church has become a healing center for many attendees, in part because Jones has been transparent about her past trauma and current struggles. She went through a lengthy depression before being diagnosed with bipolar disorder.

Jones takes medication, sees a counselor and psychiatrist regularly, and stays accountable to others in her life to deal with the illness.

"I believe God can absolutely heal me of bipolar disorder," Jones says. "But what is real right now is I have bipolar disorder and I need to live with it."

Rather than isolate, Brittany has shared her bipolar reality with small groups and support groups at church — as well as at chapel services recently at the AG national office and the AG's Evangel University, both in Springfield, Missouri.

"It's OK to be vulnerable at church and say I'm not OK," says Brittany, who in person appears cheerful, poised, and astute. "A person can have mental struggles and still be called by God and walk in His purposes."

Brittany's testimony impressed AG General Superintendent Doug Clay, who notes that some touches from God are progressive rather than instantaneous.

"Our past and our failures don't have to define us," Clay says. "The Church needs the spirit of authenticity. It's not a place for façade."

Rather than becoming a statistic of a life gone wrong, Jones with her husband now has two daughters, Jaylynn, 9, and Jayda, 6. After years of prayer from Jones, her mother, Gwenn Jackson, accepted Jesus as Savior eight years ago. Jackson, 56, now is a part of Motivation Church. She is the church's Dream Team host and serves volunteers breakfast every week.

"We're so proud of Brittany," says the 45-year-old Wells, who subsequently opened her home to four other girls with troubled lives for long-term stays and now has three children of her own. "Brittany is the reason you don't give up. Even when circumstances look hopeless, God is still able to redeem."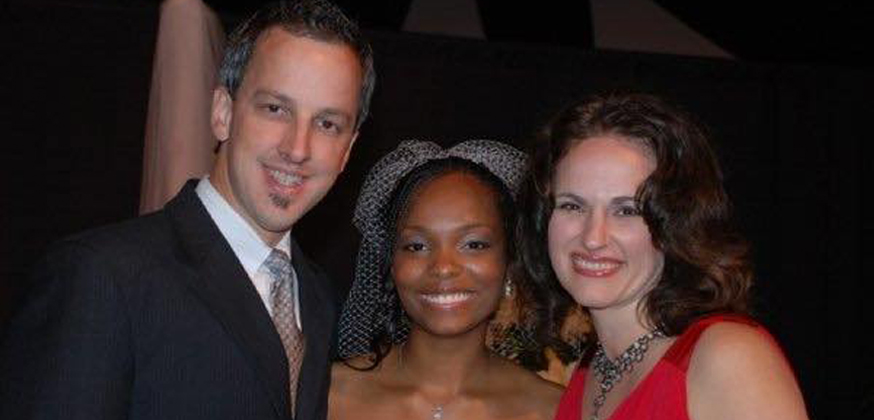 Top Photo: Brittany speaking.
Bottom Photo: Scott Wells (left) and his wife, Debbie (right), attended Brittany's 2009 wedding.