Ministering to Mephibosheth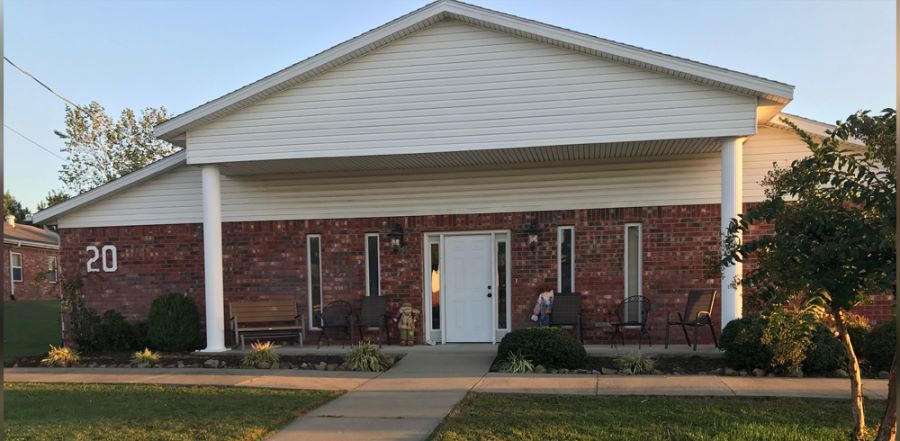 Don't miss any stories. Follow AG News!
On a weeknight in June,
COMPACT Family Services
Executive Director
Alan B. Bixler
walks through the door of the ministry center during a family dinner. The room bustles as foster kids, teenagers, and those with developmental disabilities come together to share a meal. Bixler scans the room, seeing children who have been there for months and some who checked in that day.
His eyes land on a teenager who entered the program last year. The child came from a home of neglect where he rarely left his bedroom and ate McDonald's restaurant fast food for every meal. When the youth first set foot on campus, he couldn't engage socially. He couldn't make eye contact. He had never been to school due to his autism.
By the night of this family dinner, the teenager had made tremendous strides in the program. He eats a few bites of his gourmet turkey dinner before asking for yogurt. As the boy sits quietly at the table, Bixler marvels at the progress.
Bixler, 52, remembers when, at a cottage social gathering, the boy took a piece of ice and put it down the back of a houseparent's shirt as a joke. He laughed and ran back to his room. It marked the youth's first gesture of social teasing that for most kids would be a simple, childish prank. For the teenager — who had never experienced jokes or love or laughter — it proved to be a miracle.
This youth is one of dozens of children and teens from the foster system who have journeyed through COMP
ACT
's
developmentally disabled cottage
(DDS Cottage) since its launch in 2020. COMP
ACT
Family Services is the national child welfare agency of the Assemblies of God, located in Hot Springs, Arkansas.
The special needs cottage at COMP
ACT
's
Hillcrest Children's Home
provides a sensory-rich experience tailored for each child's needs. One room is a crash and bump room with colorfully designed soft walls where kids can play safely and exercise without getting hurt. Another room provides sensory stimulation with differing textures, visuals, smells, and sounds. A third room exists to create a calming atmosphere with cozy chairs, bubble tubes, noise-canceling headphones, and hammocks. The cottage — along with a
specialized outdoor playground
— is overseen around the clock by trained staff and is designed to motivate motor skill development, self-calming practices, and create a safe space.
Because of the extensive care required, the cottage can only accommodate six residents at a time. There rarely are empty rooms. As soon as a resident reunites with family or is placed in a permanent foster home, the state sends another child to the DDS cottage. The need is great.
This year, the
Arkansas Division of Children and Family Services
asked COMP
ACT
to consider expanding its capacity by opening a second developmental disabilities cottage. Bixler describes the ministry's consent as a leap of faith.
"When the state approached us about doubling our services, we knew it was God opening a door of opportunity," Bixler says. "We didn't have the funding; we didn't have the staff, but we said yes. The next day, the initial commitment of money came through to allow us to start the process. God provides when we obey."
Christ Chapel Community Church
in Zebulon, Georgia, is one of the key congregations financially partnering with COMP
ACT
on this project. After hearing of the need and the ministry impact of COMP
ACT
's DDS cottage, the rural megachurch pledged $100,000 specifically for the creation of a second DDS facility. Lead pastor Billy T. Smith says this is an outpouring of the church's desire to help the most vulnerable beyond its walls.
"It's so easy to have a limited worldview, and COMP
ACT
's ministry is following Jesus' command to minister to the least of these," says Smith, 47. "It is a privilege for our congregation to get behind that calling and link arms with COMP
ACT
to change the futures of these kids."
Bixler is thrilled to see that mission come to fruition. He describes the DDS cottages as ministry to kids who are often overlooked or forgotten in the broader foster system.
"We're ministering to Mephibosheth," Bixler says, referencing the biblical narrative in 2 Samuel where King David vowed to care for the needs of Jonathan's family — including Mephibosheth, his physically disabled son. "We're not only bringing the love of Christ to these kids' lives, but we're developing a foundation of 'normal' for them. We're engaging opportunities that help them find paths to build a productive, meaningful life and achieve the highest degree of independence as possible."
Bixler anticipates the new DDS cottage this fall.
In the past couple of years, orphan and foster care has become an
increasingly important ministry
in the AG.