Ministries Triumph Over Bricks and Mortar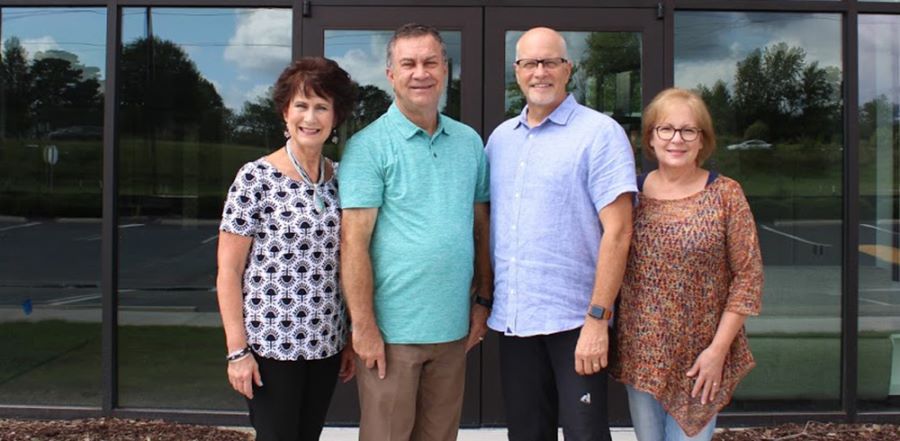 Don't miss any stories. Follow AG News!
Rick Ross, superintendent of the Assemblies of God North Carolina District (NCAG), exudes excitement about freeing up resources to undergird the 275 AG churches and 700 ministers in the Tar Heel State.
"We are renewing our calling to save the lost by substantially reducing overhead and investing more in ministry," says Ross.
Ross assumed leadership of NCAG in 2016 after pastoring Concord First Assembly, a suburban Charlotte megachurch.
Stepping into his new district position, Ross realized that expenses left only $10,000 for church ministries, an untenable situation. He restructured administration to save $250,000.
North Carolina's AG church demographics presented a challenge, still true today. Many pastors serve under a bivocational burden, needing another job to support their families. Sixty percent of churches are network-affiliated with about 40 adherents and less than 20 voting members.
Ross introduced the Plus 1 plan, approved wholeheartedly by NCAG members. It called for churches to provide 1 percent of their general income solely for church planting and revitalizing ministries.
Additionally, NCAG's leadership and congregations agreed to sell the headquarters building on 44 acres in rural Selma and move to a more strategic location. The sale, completed in September 2019, yielded $2.45 million. After satisfying the remaining mortgage, $2 million went into a designated account with earnings specifically for ministry projects.
Due to lower operating expenses from the property sale, the Plus 1 offerings and the extra earnings will provide up to $750,000 annually for supporting ministries.
"Every year we hope to plant 15 churches and help revitalize 25 existing churches," Ross says.
After searching for new facilities for almost one year, NCAG has partnered with Raleigh First Assembly (RFA), leasing offices in the church's 110,000 square-foot worship center, strategically located off a busy interstate highway. RFA's teaching pastor, Chad Harvey, supports the district's scaling back its real estate footprint.
"Moving into our campus on July 31 reflects the network's high priority of pouring more resources into ministry and equipping pastors to reach more people for Christ," says Harvey.
The North Carolina AG's decision syncs with districts and networks in other states, observes Ron McManus, national consultant for the Acts 2 Journey program.
"More and more superintendents are leasing facilities and putting funds into ministry and people rather than bricks and mortar," he says.
IMAGE: The North Carolina District is being led by Superintendent Rick and Susan Ross (left) and Assistant Superintendent David and Cheri Crabtree.