Ministry Tent Destroyed, BGMC to the Rescue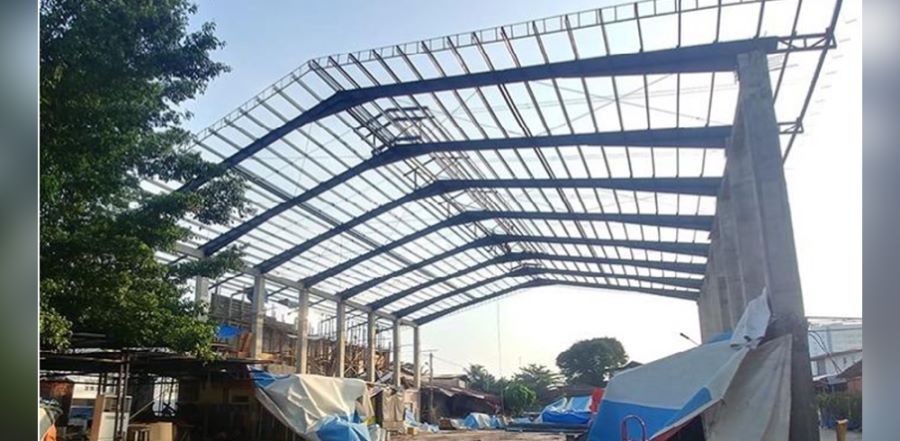 Don't miss any stories. Follow AG News!
Darrell and Sandy Blatchley have been serving on the island of Mindanao in the southern Philippines for the past 24 years through AG World Missions. For those 24 years, they have resided in Davao City.
The Blatchley's Family Circus Children's Ministry is designed to reach children and the children's parents. The community that they are living in is populated with many Muslims. Through daily interactions and their ministry, the Blatchleys have been provided numerous opportunities to build close-knit relationships with many of their neighbors.
As their relationships have grown, many of these Muslim friends have invited Darrell and Sandy to pray with them in their homes. Partial to whole households have been accepting Christ.
But on March 19, 2019, a typhoon hit Davao City, Philippines, and left the Family Circus tent damaged beyond repair. The Blatchleys have used the tent for 14 years, ministering to multiple thousands of the poor with feeding, first aid, dental checkups, and meeting needs as led by the Lord.
The AGWM Asia Pacific Region sent $31,000 in
BGMC
(Boys and Girls Missionary Challenge) funds to assist with the purchase of a new tent roof and $1,000 in additional monthly BGMC funds for the Family Circus ministry. With funds from BGMC, the Blatchleys have decided to build a new, more durable gymnasium/multipurpose facility that will last for many years. The gymnasium will have two floors. So far, the I-beams have been installed along with the metal and the posts.
"It's exciting to hear how Darrell and Sandy are reaching children and their parents for Christ through the help of BGMC," states David Boyd, national BGMC director. "As the new gym is being worked on, I'm sure it's drawing all kinds of additional interest from the community — I can't wait to hear about all the kids who come once it opens. I'm so grateful for all the girls, boys, and churches who give to BGMC to help make this possible!"
To learn more about the Blatchley's Family Circus Children's Ministry in the Philippines, see their
website
or
Facebook page
.