Minneapolis on Edge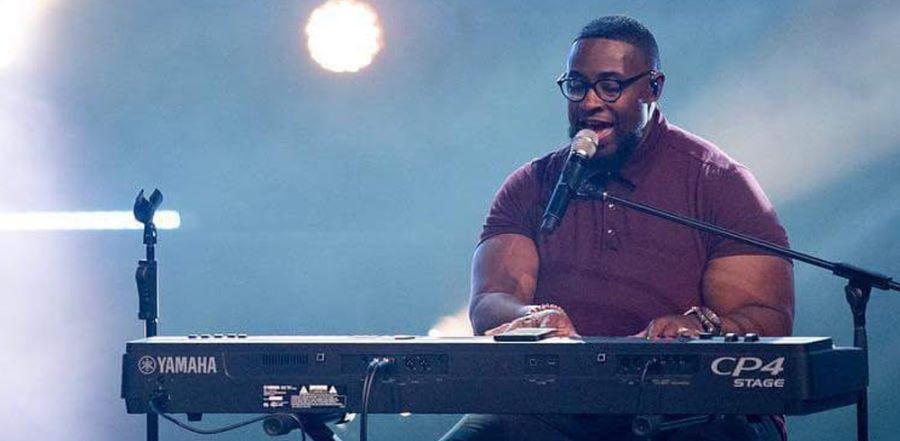 Don't miss any stories. Follow AG News!
Ellington W. Porter Sr. readily identifies with the terror millions of fellow African Americans have experienced being pulled over by police while driving a vehicle.

Porter, now 46, recalls going on a date as a 17-year-old in the Sacramento suburb of Elk Grove, California. In 1991, the newly licensed teen drove his just-purchased yellow 1978 Pontiac Grand Prix down a street when a police car with lights flashing pulled in behind him.

As is still the case today with many black teens, Porter already had received the talk from his father, Robert, about how to handle such a situation: keep both hands visible on the steering wheel; make no sudden movement; address the officer with deferential respect.

Porter did all that, but the policeman ordered him to step out of the vehicle. Before he knew it, four other police cars arrived on the scene. Porter quickly remembered the beating African American Rodney King had taken earlier that year at the hands of Los Angeles police officers after a traffic stop.

"They told me my car matched the description of someone who had just robbed a liquor store," Porter remembers. His ordeal had a better outcome than King's after police realized other details eliminated him as a suspect.

Nevertheless, the ordeal proved traumatic.

"I went home and cried in my dad's arms," Porter says. "He told me, 'This, unfortunately, is what it's like to be black in America.'"

After serving for 19 years as co-senior pastor of Genesis Church Sacramento with his brother Tecoy, Porter in 2018 moved to Minneapolis to become associate music professor at North Central University.

Thursday afternoon, the college is holding the memorial service for George Floyd, the African American who died while handcuffed and pinned to the ground face down on May 25. Porter will be conducting music for the event.

In the past week, violent protests have spread across the nation, amidst the swift firing of the officer who knelt on Floyd's neck, thereby cutting off his air supply. Derek Chauvin has been charged with the second-degree murder and third-degree assault of the 46-year old Floyd.

Porter played a role in arranging for the Assemblies of God school to host the service. Just before he moved to Minneapolis two years ago, Porter and his brother helped organize the funeral of Stephon Clark. Two Sacramento police officers shot 20 rounds that killed the 23-year-old African American in the backyard of his grandmother's house, which abutted Genesis Church. Police said they mistook the cellphone Clark held for a weapon.

The aftermath of the Clark and Floyd killings are eerily similar to Porter. For the most part, Porter — born and raised in the Twin Cities — has been hunkered down in his downtown Minneapolis residence during the weeklong demonstrations, which have taken on decidedly different tones.

"One faction is staging peaceful protests, with thoughtful speakers trying to evoke change within the system," says Porter, 46. "But there also is a great outcry over the killing, a shift to anger, an almost mob mentality with looting and rioting." Many stores in the downtown area have been destroyed by rioters and are boarded up, forcing local residents to migrate to the suburbs for essentials such as groceries.

These days, Porter teaches his 14-year-old son, Ellington Jr., similar racial reality lessons that his father imparted to him. Again, like many blacks, Porter is mindful of unarmed 25-year-old jogger Ahmaud Arbery, shot and killed in February in Georgia. In May, authorities charged Gregory McMichael and his son Travis with felony murder and aggravated assault — after video surfaced of the killing. The pair claimed they thought Arbery resembled a suspected burglar.

Porter recalls during his teenage years crossing a street with a friend when a pickup truck containing four white men in their early 20s sped up. When Porter yelled, "Hey, you almost hit us," the men jumped out of the truck and one called Porter the N-word. A tussle ensued between the two, with Porter's friend dashing to find help. The burly Porter body slammed his antagonist to the ground, and he and the other agitators fled when friends of Porter arrived on the scene.

Overall, Porter says he feels accepted in Minneapolis, a city that is 64 percent white and 19 percent black according to the U.S. Census. The undergraduate student body at North Central University is 71 percent white and 5 percent African American, while the faculty is 80 percent white and 6 percent black.

PERSISTING IN PRAYER
No African Americans in the Fellowship have more ministerial longevity than Louis E. Walton and his wife, Gloria, co-pastors of the predominately African American Trinity Tabernacle Assembly of God in inner-city Minneapolis for over 50 years.

Louis, an Alabama native who grew up living with the realities of legal segregation, in 1958 became only the third African-American student enrolled at North Central University. He and Gloria launched Trinity Tabernacle five years after they wed in 1965.

The church has remained open throughout the pandemic, even though government stipulations restrict church gatherings to no more than 10 people. Trinity Tabernacle has prayer daily at 10 a.m., as well as at 7 p.m. Fridays.

"We've really been praying deeply as we seek God's direction," Walton says. He sees the current racial strife as a spiritual battle.

"The difference is between those who know God and those who don't respect Him and are going a different direction," Walton says. "God can turn things around, but I see these days as a fulfillment of Scripture. Troubled times will come, and they probably will get worse before they get better."

AG Superintendent Doug Clay says he has been profoundly grieved by recent events that again have highlighted how deeply the sin of racism is entrenched in the U.S. On May 29, Clay hosted a video prayer conference in which regional presbyters and other ministry leaders in the Fellowship repented of racist thoughts and actions as well as sought unity going forward.
On June 2, the AG Executive Presbytery adopted a statement reaffirming the Fellowship's commitment to its 1989 resolution denouncing racism and reiterating a call for racial reconciliation.
Photo: Ellington Porter will provide music during the memorial service at North Central University for George Floyd.