More Women Heed Calling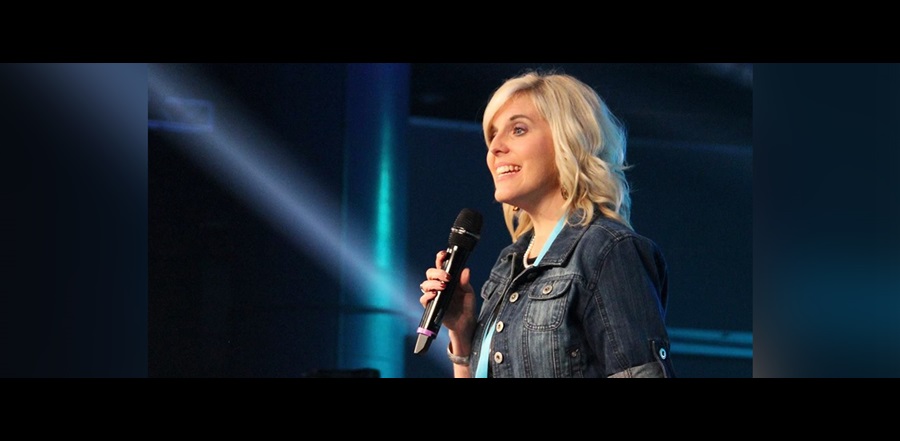 Don't miss any stories. Follow AG News!
There are a record number of credentialed women ministers in the U.S. Assemblies of God, 9,142 according to the most recent statistics. That represents an increase from just 6,502 a decade ago. The ratio of women ministers in the Fellowship also is at an all-time high, 24.3 percent, a rise from 19.2 percent 10 years ago.
In 2016, the net gain of women ministers in the AG (445) increased at more than four times the rate of men.
However, Crystal Martin, the new director of the AG's Network of Women Ministers, wants to ensure that females, once credentialed, find their proper ministry role.
"How can we as a Movement not only ordain women, but meaningfully help place them in their call?" Martin asks. "For example, on church websites you don't see very many women's faces in pastoral roles. How can we help them move from their call to ministerial leadership?"
The number of female lead pastors in the U.S. Fellowship is at a record high of 569, yet that represents an increase of only 94 from 2008, and just 260 from 30 years ago. There are over 10,500 male lead pastors in the AG.
"When we recognize that the harvest is plenteous and the laborers are few, we realize there are many platforms for men and women to teach and preach together," Martin says. "Women have been good at finding ways to step into their calling, but there is room for growth."
The Network for Women Ministers is a support system for females who are in ministerial leadership and those in the process of seeking credentials. One of Martin's long-range goals is to identify a leader in each district and ministry network who can help build community and mentor women — who face unique ministerial challenges and responsibilities.
Martin also hopes that the Network of Women Ministers will be able to hold conferences and webinars to provide guidance for female clergy.
"Women are often trained as specialists," Martin says. "They sometimes haven't had opportunity to learn broad-based ministry skills that men are expected to know."
Specifically, education might entail instructing women how to prepare a sermon, perform a wedding ceremony, conduct a Communion service, and lead a church board.
Martin, 43, has been involved in ministry for two decades, most of it with Chi Alpha Campus Ministries. Her new duties will be added to her existing portfolio as Chi Alpha cross-cultural missions director.
Her husband, E. Scott Martin, is senior director of Chi Alpha, a department of U.S. Missions.
The Network for Women Ministers, originally known as the Task Force for Women in Ministry, formed in 1999. Beth Grant served as the first chairperson, for 11 years. Jodi Detrick and Judy Rachels also headed the group before Martin.
Grant, who is co-director of Project Rescue, strongly endorses Martin.
"Crystal is a passionate visionary leader with a proven track record of mentoring young women for ministry in Chi Alpha," says Grant, who is a member of the AG Executive Presbytery. "She brings great strengths as a team builder and prophetic voice for this time in God's mission. Her heart is to help equip, mobilize, and release a generation of young women ministers while recognizing the God-given strengths of each generation."
Martin isn't advocating that women need to advance merely because of their gender.
"We don't need more women for equality's sake," Martin says. "But the Church of Jesus Christ will be better with women in ministry."
Martin is grateful that the Assemblies of God, unlike various other denominations, views women as full ministry partners.
"One of my greatest privileges is working within a Movement that credentials women," Martin says. "In fact, there are no positions in this Fellowship that are off limits to women."