More on the Plate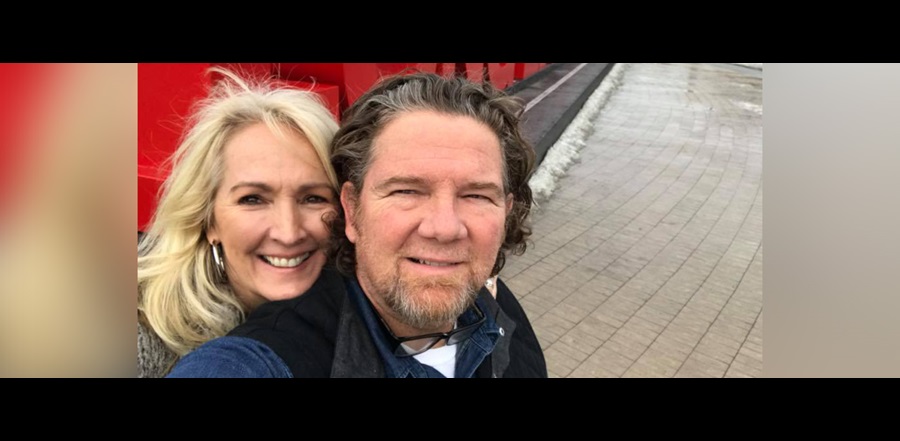 Don't miss any stories. Follow AG News!
Jack L. Harper is pastor of
CrossRoads Church of Antioch
, an Assemblies of God congregation in the Nashville area. His wife, Sheila L. Harper, heads the global abortion recovery ministry
SaveOne
.
Despite these full-time ministry pursuits, the couple recently accepted new departmental leadership roles for the Assemblies of God
Tennessee Ministry Network
.
Jack became director of
Covenant of the Brotherhood
, the network's men's ministry, in 2016. Last year, Sheila took over as head of
Tennessee Girls Ministry
and began assisting the women's ministry as well by holding
My Sister's Keeper
events across the Volunteer State.
A decade ago, Jack planted CrossRoads Church and men's Bible studies have been a part of the weekly schedule ever since. He says men's Bible studies and men's events have helped him stay on track spiritually from the time he committed his life to Christ 20 years ago. CrossRoads joined with other AG congregations for men's gatherings and formed Covenant of the Brotherhood, a reference to the broken pledge made by King Hiram of Tyre in Amos 1.
"Men are so much better off when they keep their covenant," says Harper, 56. "When we don't keep the covenant, we cause so much trouble for ourselves."
For a Christian man, Harper believes that pact should involve not only allegiance to the Lord, but also to his wife, children, and church. In his first year of network ministry leadership in 2017, men from 52 of the 221 AG churches in Tennessee attended sectional Covenant of the Brotherhood gatherings. Harper anticipates more will participate this year at the get-togethers, which include Bible studies, devotionals, times of fellowship, preaching, and altar calls.
"Change happens when men come forward to the altars," Harper says. "We've had salvations, rededications, deliverance from life-controlling addictive behaviors, and men called into ministry."
Meanwhile, 56 AG churches in Tennessee have girl's ministries programs, a number Sheila is trying to increase. She has recruited a team of speakers who are in their 20s in an effort to increase participation.
Sheila also has sponsored several My Sister's Keeper mini-conferences around the state designed to help women build each other up rather than tear one another down.
"Sometimes we are known more for the way we compete, gossip, and have petty jealousies rather than for moving the cause of Christ forward," Harper says. "If you're in some type of problem and you have somebody else you can turn to, you can be united."
The massive crisis for Harper came in 1985 during her first year in college. Two weeks after a traumatizing abortion, her devastated boyfriend ended the relationship. For the next seven years, Harper lived promiscuously and abused drugs and alcohol, none of which she had done before.
Harper became pregnant again, by a rowdy man she met in a bar. She had tried suicide once, and figured if she had another abortion she would kill herself. So, she tried to force a miscarriage instead. For the first five months of pregnancy she drank alcohol excessively — until she sensed God telling her to stop abusing her body because she indeed would have the baby.
After Jarod's birth, Sheila married the boy's father — Jack. Ultimately Sheila found forgiveness and restoration through a pregnancy care center. Encouraged by her pastor,
Maury Davis
of
Cornerstone Church
in Madison, Tennessee, Harper started her own abortion-recovery course in 2002, based on a 146-page Bible-based curriculum she wrote. In 2005, Harper developed a separate study for men.
Now there are 205 official SaveOne chapters in 19 countries. Harper's
SaveOne: A Guide to Emotional Healing after Abortion
is available in 15 languages and is being translated into five more.
In March, Harper, 52, had an opportunity to address the annual conference of the
United Nations Commission on the Status of Women
. Although many speakers represented a pro-abortion viewpoint, Harper in her three-minute window told how abortion became the most regrettable mistake of her life, how Jesus forgave her of that decision to end her baby's life, and how SaveOne classes are helping women recover from their pain.
"An organization doesn't grow globally to this size if it's not needed," Harper says.
"Jack and Sheila Harper are an amazing ministry couple," says Tennessee Ministry Network Superintendent Terry G. Bailey. "Covenant of the Brotherhood and My Sister's Keeper are breathing a fresh wind of the Spirit into the men's and women's ministries of the Tennessee Ministry Network."
Jack had no qualms about adding the statewide responsibility to his plate when Bailey asked him. However, both the Harpers think a no-media Sabbath rest on Fridays is an essential element for effective ministry.
"I came to faith so late in life I feel like there's no way I won't do what the Lord puts in front of me," Harper says. "We're trying to get as much done in this season of life as possible."