No Lottery Lockdown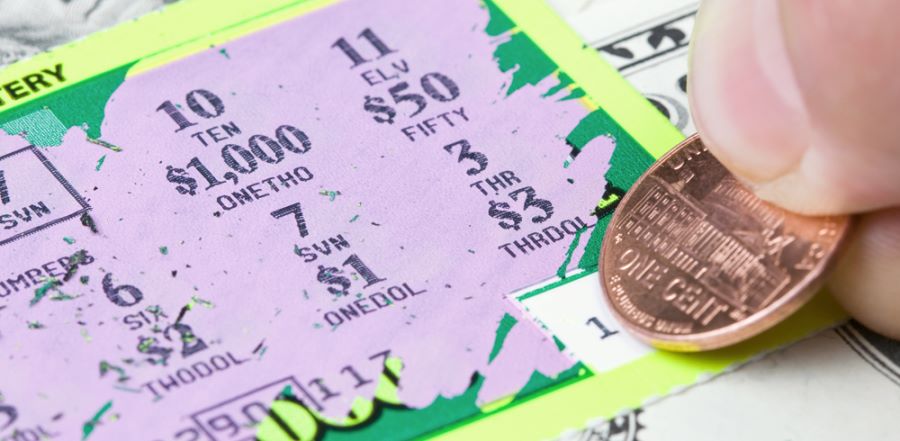 Don't miss any stories. Follow AG News!
While for the past couple of months Americans have been prevented from eating in restaurants, attending movies and concerts, and even hiking in parks, one recreational pursuit has continued unabated: purchasing lottery tickets.

Les Bernal thinks it's irresponsible for state governments to promote games of chance while residents are under economic siege.

"Federal tax dollars are being sent to American families in order to put food on the table, make rent or mortgage payments, or provide for other daily necessities — not to subsidize state lotteries," says Bernal, national director of the nonprofit Stop Predatory Gambling. "For lotteries to continue running when so many citizens are financially desperate is like putting Dracula in charge of the emergency room blood bank."

On April 20, Bernal, based in Washington, D.C., sent letters to the governors and attorneys general of the 45 states that sell lottery tickets. He sought an immediate discontinuation of lottery gambling games until the financial turmoil caused by the novel coronavirus has passed. So far he has received no official responses.

"There's no question that lotteries should be shut down from a public health perspective," Bernal tells AG News.

Although casinos around the nation have been closed since mid-March, lottery tickets are still being sold in businesses deemed essential to the economy: primarily gas station convenience stores and grocery supermarkets. Even with millions of people thrown into unemployment, Bernal notes that numerous state lotteries continue heavily marketing their games.

"The most lucrative form of gambling for state governments when it comes to lotteries is scratch tickets," says Bernal, 50.

Texas is one of the few states transparent about sales figures. Rob D. Kohler, an Austin-based consultant on gambling issues for the Christian Life Commission, says the last two weeks in April marked the second and third highest instant ticket sales ever in the 28-year history of the Texas Lottery.

"The lottery makes its money on scratch tickets," says Kohler, who worked for the Texas Lottery during its first 12 years. "Most of it is impulse purchases from people looking for immediate gratification. Now it's become the most expensive product in the convenience store."

While $1 scratchers are still sold, so are tickets of $15, $20, $25, $30, and $50. Many convenience stores also cash payroll checks, and it's not uncommon for people to plunk down a chunk of their salary every week for lottery tickets at the same time, according to Kohler, 51.

Kohler notes that last week $122.8 million of the $146 million in lottery sales in Texas came from scratch tickets.

David R. Just, science and business professor at Cornell University in Ithaca, New York, says the pandemic could spur fiscally distressed individuals to spend more money on gambling — despite the miniscule odds of winning.

"Those who have just lost a job, or who have had their income decreased because of a salary cut or layoff, may be prone to take more risk," says Just. "When people feel they have lost something, they sometimes seek out risk because they think it represents the best hope of getting back to where they were."

With casinos closed and sports betting on hold because of the lack of athletic contests, Just expects to see an uptick in both lottery ticket sales and online gambling activity — especially for those isolated at home and without employment.

"If people have any inclination toward gambling, it can be compulsive the more time they have to think about it," says Just, 45. From their dwellings, people can access internet poker games, which Just says are basically online casinos that remain unphased by COVID-19. Half a dozen states — Pennsylvania, Michigan, Georgia, Illinois, New Hampshire, and Kentucky — sell lottery tickets online.

"States have started offering online lottery scratch ticket games," Bernal says. "It's actually a version of an online slot machine without calling it that."

Bernal, Just, and Kohler all say gambling takes a disproportionate toll on the poor and less educated. Bernal notes that Stop Predatory Gambling's 2020 Briefing on State Lotteries showed that before the coronavirus hit, 60 percent of Americans had less than $1,000 in savings. The study found that lottery players earning less than $30,000 annually spent a whopping 13 percent of their income on lottery tickets.

With unemployment reaching its highest point since the Great Depression, Bernal believes more citizens will be on financial ropes.

The Assemblies of God maintains that gambling is wrong for multiple reasons. The National Association of Evangelicals, of which the AG is a member, likewise declares that any form of gambling is improper.