Oasis Refuge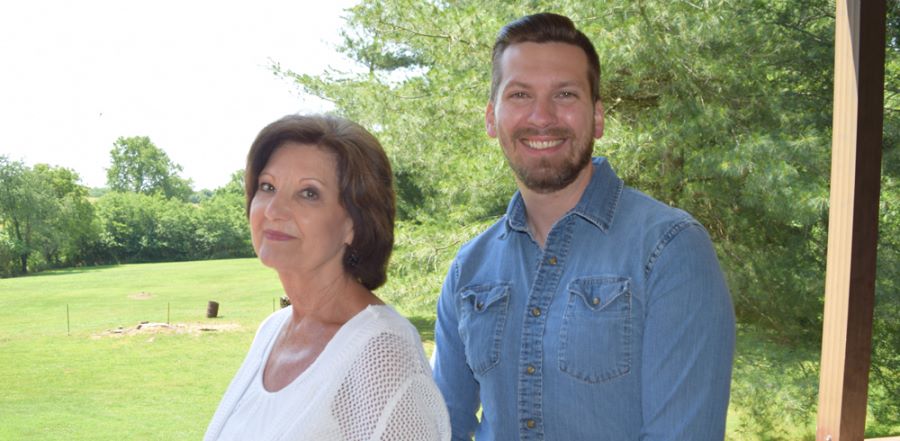 Don't miss any stories. Follow AG News!
After years in the making, an Assemblies of God-affiliated licensed residential treatment agency to facilitate the healing and restoration of underage survivors of sex trafficking has opened near Springfield, Missouri.

The 5,000-square-foot Oasis Refuge , financed largely by donations from individuals and churches, provides a holistic and restorative aftercare program for girls ages 12 to 17 to transition into a healthy and stable environment.

Brandon Cox, a U.S. missionary with Intercultural Ministries, is executive director of the home. For years, he has been ready to open such a facility. He now finally has the required staff — 13 people — to do so. Cox, 37, would like to hire a couple of more employees, ideally U.S. missionaries. The home has houseparents and other staff monitoring the youths around the clock, assisted by a full security system.

Cox and his wife, Shayla, worked at the Las Vegas-based F.R.E.E. International, an AG-affiliated agency, before the Missouri nonprofit opened. He is a licensed professional counselor and a licensed AG minister.

The first resident arrived in May in the remodeled six-bedroom residence, located on three acres. The home can care for up to six girls for a yearlong stay. Girls have sparsely adorned, but spacious, bedrooms. They also have access to a gym area with treadmills, an activity room for games, and a space for art and music therapy. Girls are responsible for doing their own laundry, cleaning up dishes after meals, and regularly scheduled chores.

More than a decade ago, Arlene Allen, then director of AG Women's Ministries, spearheaded fundraising efforts for such a home (Allen as founder is still on the Oasis board). Initially, F.R.E.E. International planned to open a residential facility in Stockton, Missouri, that had been donated. However, Ed Crawford, president of the Oasis Refuge board, says the 13,000-square-foot structure proved too costly to maintain and the ministry didn't need all that space. Proceeds from its 2017 sale allowed Oasis to buy the Springfield property in 2018.

Most of the girls will move into the home after being in custody of the Missouri Department of Social Services Children's Division. Girls who have been raped, beaten, forced to ingest drugs, choked, and repeatedly prostituted need much nurturing to counteract the psychological damage inflicted upon them.

"These girls have no reason to trust anybody," says Crawford, a former administrator of the AG's Highlands Maternity Home. "They have been manipulated, coerced, entrapped, and exploited."

Part of the road to recovery is to develop a pattern of daily routine in which they learn how much God esteems them.

"Because of how they've been treated in the past, many have developed a false perception of themselves: I deserve what happened to me; I don't have value; I'm unlovable," says Crawford, who directed Eckert Youth Homes in North Dakota for 20 years.

Crawford, 73, notes that the staff includes four mature spouse teams who model Christ-centered behavior.

"The girls need to see healthy married couples, and that it is possible to have positive relationships with family members," Crawford says.

Girls enroll in public school, but do their classwork online under the supervision of Oasis program director Victoria Queen, 65. Queen, who holds a doctorate in higher education administration from Saint Louis University, devises individual educational plans and tries to make learning fun, with the purpose of girls contemplating life goals.

"I try to show them Christian love and bring them to a point where they can move forward," says Queen, former president of Springfield's Victory Trade School, a culinary preparation program for those in addiction recovery. "I teach them life skills and about God, how to work with other people, and how to become self-sufficient."

Staff help the sex trafficking survivors deal with a range of issues, including depression, post-traumatic stress disorder, low self-esteem, body image, self-harm, anger outbursts, and night terrors. They undergo cognitive processing therapy that is specific to sexual abuse, as well as equine therapy and canine therapy.

After finishing a year at Oasis, girls might be reunified with relatives, placed in foster care, adopted, or — if they have reached adulthood — move out on their own. Cox, who has a bachelor's degree in missions and biblical studies from Evangel University and a master's degree in counseling from Assemblies of God Theological Seminary, has higher goals for the girls than merely survival.

"I hope they go on to become teachers, doctors, lawyers — or president," Cox says. "I believe they are capable."
Photo: Oasis Refuge staff members include Victoria Queen (left) and Brandon Cox.