Oklahoma's AG Governor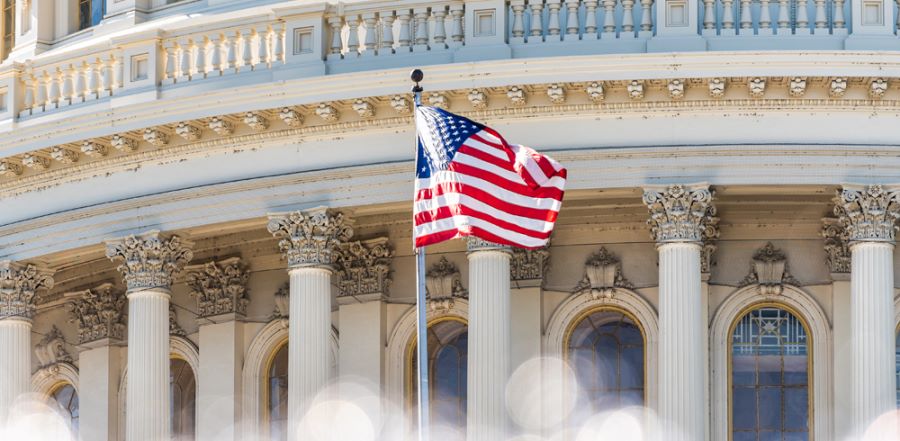 Don't miss any stories. Follow AG News!
He has a background as a successful businessman. He never ran for public office before. He emerged victorious from a crowded primary field. He has nonconformist governing practices. He is a Republican.
Certainly there are multiple parallels in the ascent of Oklahoma Gov. Kevin Stitt and another politician on the national stage. However, Stitt attends an Assemblies of God church and has no qualms about testifying to the role God plays in his daily life.

"I'm really driven by faith," Stitt tells AG News. "If we just rely on the Lord and commit our ways to Him, He is going to direct our steps."

Stitt, 46, says it's been in his heart to run for a long time. In fact, at age 6, he wrote in a memory book kept by his mother, Joyce, that he wanted to grow up and become governor of Oklahoma.

But Stitt got sidetracked — building a multi-billion-dollar business. In 2000, Stitt started Gateway Mortgage Group with only "a thousand dollars and a computer." The company now has 1,200 employees and originates loans in 41 states with a portfolio exceeding $16 billion.

Consumed with business ventures, Stitt gave little thought to fulfilling childhood political dreams, until he says God repeatedly brought the idea up in his mind.

"I couldn't shake the feeling I was supposed to run," Stitt says. For a year, he didn't tell anyone, instead arguing with God, praying about it, and questioning the scary concept of a political novice throwing his hat in the ring. Finally, he stepped out in faith and into a race a lot of seasoned Sooner State candidates appeared to be in a better position to win.

That included Lt. Gov. Todd Lamb and popular Oklahoma City Mayor Mick Cornett (Republican incumbent Mary Fallin was term-limited). In a 10-candidate primary field in which no one garnered enough votes to snag the nomination outright, Stitt finished second to Cornett. But in a runoff two months later, Stitt defeated Cornett 55% to 45%.

Stitt, despite low name recognition, came out of nowhere to nab the nomination. In the November general election, against Democrat Drew Edmondson, Stitt won handily, 54% to 42%. He assumed office in January.

"I 100 percent attribute the victory to God," says Stitt, who has a smattering of Cherokee heritage. "I'm humbled and thankful God is allowing me to be a part of His plan in Oklahoma. Tons of people across the state are praying for me."

He believes his newcomer status is beneficial to governing. He views issues differently than lawmakers who have been in the statehouse for years; he doesn't have political favors to repay; he didn't know any lobbyists before coming into office; he's not afraid to work with the opposing party on legislation; people he has picked to run state agencies aren't the typical political appointees.

Another factor in Stitt's favor is his calm demeanor.

"I don't get too worked up about things," Stitt says. "Some people in the flesh try to outmaneuver God, try to control situations. But we can't outthink God. God is a thousand steps ahead of us."

After an arduous campaign, Stitt says he is enjoying being governor more than he anticipated. He is focused on making Oklahoma, a state of 4 million people, an economic powerhouse. He already has made strides in turning around the educational, health care, and public safety woes stemming from budget cuts in the previous administration.

Stitt believes well-off Americans are obligated to share their generosity. In his case, Stitt has donated large chunks of funds for educational projects in Africa. Stitt paid for the construction of Gateway Christian School in Nigeria, contributed textbooks, and continues to provide the salary of a full-time missionary teacher there. In Uganda, Stitt purchased 250 acres to build Gateway Youth Ranch, which is sustained by farming. The site has a church and orphanage where 250 children are educated.

Church has been an integral part of Stitt's life. His father, John, founded a church in Norman. He met his wife, Sarah, at a church in Tulsa. The family has attended Woodlake Assembly of God for three years. The Stitts, who have been married 21 years, have three sons and three daughters, ages 5 to 18.

Stitt says he enjoys the biblical teaching of Woodlake lead pastor Jamie S. Austin, the excellent praise and worship, and the godly congregants at Woodlake. He continues to attend most every week, although the family will move to the capital Oklahoma City before the fall school term begins.

Austin, who has led the congregation of 950 for a decade, says Stitt is faithful, down to earth, and laid-back.

"He's almost too normal to be true," says Austin, 43. Soon after Stitt started attending the church, he asked Austin if he could pray over his new office. Austin agreed, unaware until his arrival at the new site that Stitt not only owned the building but the company.

"He's a humble guy," Austin says. "But he's unashamed about his faith."
Bottom Photo: Gov. Kevin Stitt (right) regularly attends Woodlake Assembly of God, where Jamie Austin is pastor.