Once Around the Block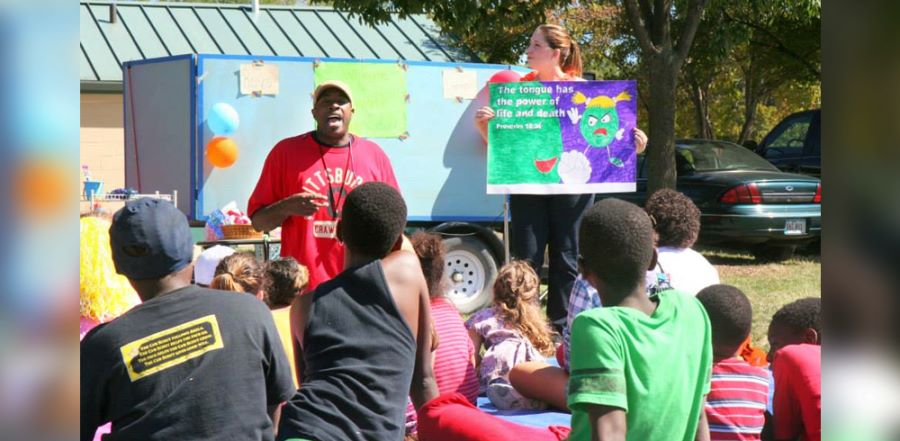 Don't miss any stories. Follow AG News!
An inner-city ministry in Iowa started at the height of the Jesus movement is shifting its focus to reach a largely biblically unaware generation.
Helen I. Martin launched New Life Church in 1972 and served as pastor for 40 years before retiring. Jamel Crawford has been lead pastor since 2013.
"The church has always wanted to bring hope to the broken," says Crawford, 41. "Today it looks different, but the goal is the same."
In the early 1970s, the vicinity regularly featured loud parties, burglaries, and illegal drug deals. Martin organized a "Jericho march" around one of the crack houses. Crack dealers yelled death threats. The following day, occupants suddenly and inexplicably moved away.
A small group from the Assemblies of God church prayed in front of another crack house, prompting a dealer to inquire about the gathering.
"I told him, 'We're praying you guys out of the neighborhood,'" Martin recalls. The dealer laughed, saying police had never concerned him, so a little circle of praying Christians certainly didn't intimidate him. Two days later police arrested the man on a drug charge.
The sweet-spirited but tough-when- necessary Martin started the church as a coffeehouse in 1972, to reach out to those who might not be welcomed elsewhere. Miraculous healings and deliverance from addictions took place at coffeehouse prayer meetings. Martin became a pastor, teacher, and counselor when the sheep needed a shepherd.
These days, instead of drug addicts, the neighborhood is replete with recent immigrant arrivals.
"The church truly has impacted the neighborhood for the better," Crawford says. "Because of prayers and outreaches, drug infestation and gang violence are gone."
Still, generational poverty is a characteristic of the mostly lower-income neighborhood.
"We want to reach out to young people and give them every opportunity to become followers of Jesus Christ," Crawford says. "We want them to understand that Jesus can change their circumstances, that they don't have to drop out of school or become alcoholics."
Crawford, who grew up in the projects of Brooklyn, New York, understands life transformation. He graduated from the AG's Central Bible College and earned a master's in organizational leadership at Evangel University. He spent 10 years working at the YMCA of Greater Des Moines, including 5½ years as executive director, before joining the New Life Center staff. He previously worked as a youth leader at Des Moines First Assembly, where he met his wife, Melissa Kay. They have two sons, Jace, 3, and Jacoby, 19 months.
Next year, New Life Center will launch a Des Moines Dream Center, with a music studio, clothing closet, eye and dental care clinic, and foster care program. The church plans to start operating Sidewalk Sunday School ministry at half a dozen apartment complexes next spring.
"True transformation comes only from the Lord," says Crawford, an Iowa Ministry Network sectional presbyter. "We want to provide an environment where people have a sense of hope, where people allow Christ to transform their lives in a tangible way."
Donna Slaybaugh Walker, who has attended New Life Center for 38 years, believes Crawford is the perfect successor to Martin.
"Pastor Helen had the vision, but Pastor Jamel has the same vision of bringing hope to the broken," says Walker, who is church secretary and kid's ministry worker. Walker, 67, also taught at the Christian school the church operated for 25 years until it closed in 2004. "Pastor Jamel is carrying the vision out in a different way."
An entire block is anchored by New Life Center — which owns a dozen rental properties. A total of 49 affordable units, mostly tucked in older two-story homes, are a major source of income for the ministry. Staff members all live on the block.
New Life Center also owns an 85-acre property 25 miles west of Des Moines that serves as a retreat house as well as summer camp for kids. The land has a pond, horses, and barn. Walker's husband, Bob, is manager of the farm property.
Helen Martin will be 95 in January. Her husband was killed in the South Pacific near the end of World War II. A widow at 22, she never remarried. She raised a daughter, 8 months old when Martin's husband died, as a single parent. Martin now lives in Redding, California, near her daughter and grandchildren.