Pioneers of the Slavic Evangelical Awakening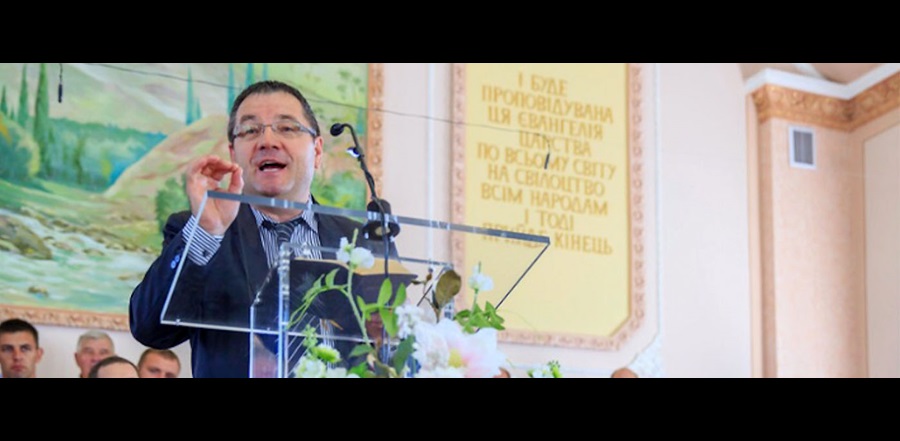 Don't miss any stories. Follow AG News!
The first few decades of Victor Gaiduchik's walk with Christ were defined by risk and persecution. The most recent, by revival among his Slavic brothers and sisters.
"I was persecuted in many ways," Gaiduchik says. "I didn't get a diploma because of my faith. I was beaten and they tried to put me in a psychiatric hospital. But during each attempt, God protected me,"
Gaiduchik, 58, and his wife, Irina, 57, both were born in Ukraine under communist rule and attended underground Christian churches. The Gaiduchiks married in 1981 and immigrated to the U.S. in 1989, months before the Berlin Wall fell. They were among the first Slavic families to settle in the San Francisco Bay Area.
"We came to America with our suitcases, but no English, no money, and no friend," says Gaiduchik. "We were just subject to God's plan."
Gaiduchik did have goals, though. Since accepting Christ at the age of 13, he desired to attend Bible college and preach the gospel.
"I received a calling from God when I received Christ," says Gaiduchik. "I went outside in the street and shared God's love, even though it was dangerous."
Soon after arriving in America, the Iron Curtain came down and the former Soviet states opened to the gospel. Victor was eager to return and preach, so he knocked on many denominational doors — Lutheran, Presbyterian, Seventh-day Adventist, Baptist —asking for prayer and support.
At that time, the Gaiduchik family attended Slavic Trinity Church (now Light of the Gospel Church) in Sacramento, California. Edward Johnson, then-assistant superintendent of the Assemblies of God Northern California and Nevada District, visited the church and Gaiduchik seized the opening.
"I told him about my story and my calling to preach the gospel to the Slavic people," Gaiduchik recalls. "He told me I needed to get credentialed with the Assemblies of God, but before that I needed to go to Bible college."
Without missing a beat, Gaiduchik enrolled in Trinity Life Bible College, now Epic Bible College, in Sacramento. During the years Gaiduchik attended the school, millions of Slavic people arrived in the U.S., while back in Ukraine millions more languished, desperate for work and food. This broadened Gaiduchik's calling geographically.
In 1994, Gaiduchik completed Bible school and became credentialed — one of the first Slavic immigrants to do so, according to Scott R. Temple, 63, director of the AG's Office of Ethnic Relations. Fluent in Ukrainian, Russian, and English, Gaiduchik has been a force for the Lord in reaching Slavic people. Victor and Irina Gaiduchik are AG U.S. missionaries with Intercultural Ministries.
The Gaiduchik family began ministering in Slavic-Russian Christian churches throughout the U.S. and started organizing and sending humanitarian aid — millions of pounds of food and supplies — to Ukraine.
In the Bay Area, the Gaiduchiks also helped new Ukrainian refugees settle and assimilate.
"Almost every day we went to the airport to greet and welcome and encourage refugees," Gaiduchik says.
Also in 1994, Gaiduchik made the first of what would become annual mission trips to Ukraine and parts of Russia. He stayed three to four months at a time, preaching outdoors.
These days, on those same trips, he is working with the AG Bible School in Kiev, training students to plant churches. To date, 15 have been launched throughout the country. He and Irina still are engaged in distributing compassionate aid, now to those displaced by the ongoing crisis in Ukraine.
On the home front, the Gaiduchiks minister in the Sacramento area, where there are up to 200,000 Slavic-speaking people and 10 AG Slavic churches. At the national level, they've been instrumental in the formation of the Assemblies of God National Slavic District , now comprised of 55 congregations with 129 credentialed Slavic AG ministers. There are nearly 7 million Slavic people in the U.S.
"One of the key things Gaiduchik does is bring together independent and AG churches to build strong churches and a strong network," says Temple. "He plants and trains leaders, and builds and develops powerful networks."