Planting in the Arkansas Delta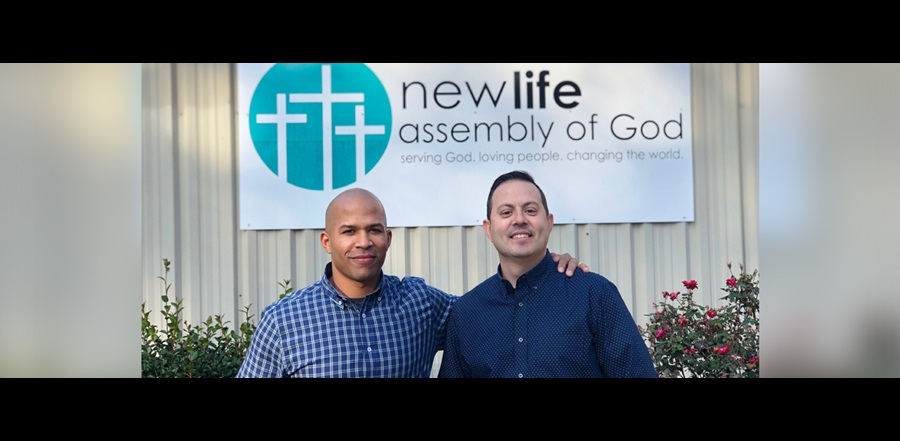 Don't miss any stories. Follow AG News!
Five years ago, Timothy A. Parke became the first pastor of
New Life Assembly of God
, after a group of 43 adults organized the Monticello, Arkansas, church.
Although the size of the congregation more than tripled its first three years,
Arkansas AG
Superintendent Larry Moore caught Parke off guard when he spoke a prophetic word that New Life would become a regional church.
In 2016, Chris W. Cook likewise had an encounter with the district superintendent that challenged his faith level. Over lunch, Moore asked Cook when he would follow through with the call of God on his life. At the time, Cook thought he served the Lord fairly well, overseeing men's ministry and teaching Sunday School at New Life in Monticello. At Moore's urging, Cook — who works as an engineer for an electrical utility — agreed to pray about pulpit ministry.
"In time, the Lord began to reveal the need for me to be a bearer of the gospel," Cook says. "Simultaneously, a burden grew for reaching Dermott, even though I didn't know anybody there."
In time, the district gifted a church building that had closed in Dermott, plus provided $50,000 for remodeling and ministry in the town, 25 miles east of Monticello.
On Easter 2018, New Life in Monticello
opened a satellite campus
in Dermott, installing Cook as pastor.
"It's not just megachurches that can be multisite," says Parke, 44. Today, 275 people attend New Life Monticello on an average Sunday while another 65 show up in Dermott. Monticello has a branch campus of the University of Arkansas and a fair number of young adults attend New Life there. The Dermott campus is a
parent-affiliated church
. It also is a
Church Multiplication Network
plant, receiving an additional $45,000 in AGTrust matching funds.
Parke says social media and periodic door-to-door campaigns have led to more attendees at New Life. So has involvement in the community of 9,600.
The first Wednesday of every month, New Life conducts a special outreach activity. In December, that involved singing carols at a local nursing home; other times it has been buying gifts for patients at a children's hospital, delivering paper goods to senior citizens, distributing cold water on a hot day in a store parking lot, buying pizza for college students, or surprising customers at a local gas station by paying for their purchase at the pump.
"It's a systematic approach to outreach," Parke says. "Some of the projects cost money, some cost time."
The
Dermott campus
follows the same pattern, although the town of 2,600 in the southeastern Arkansas Delta is more economically challenged and plagued by drug addiction. The 33-year-old Cook, who is taking
Global University
courses, is a certified AG minister and remains bivocational.
In November, New Life completed the last of four two-day quarterly sessions of the
Acts 2 Journey
.
Parke
became familiar with the Acts 2 Journey while on staff for five years at
Northwest Assembly
in Bentonville. Although New Life earlier implemented many of the principles of the Acts 2 Journey, Parke believed lay leaders needed to understand the rationale behind the program.