Reaching the Little Apple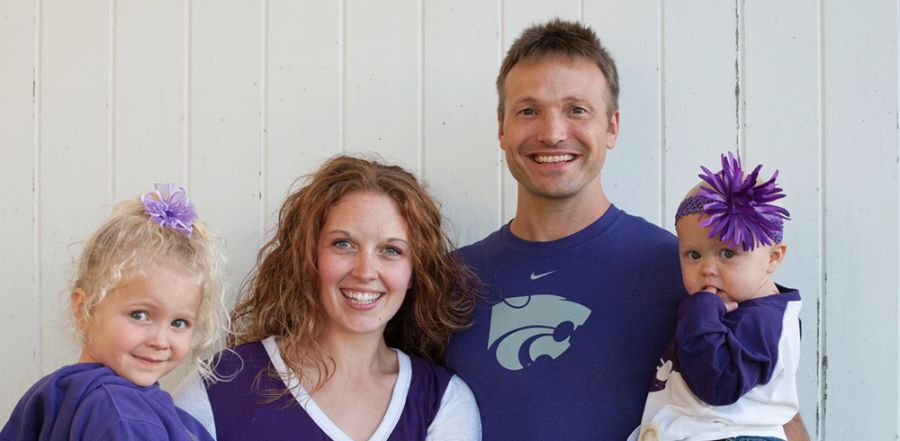 Don't miss any stories. Follow AG News!
While serving as Assemblies of God Kansas District superintendent for the past 16 years, Terry Yancey has seen the need for more churches in the Sunflower State and in particular, the city of Manhattan. Dubbed "The Little Apple," 65 percent of the city's 52,300 people are unaffiliated with any religious group.
W. Scott Wilson, senior pastor of The Oaks, an Assemblies of God megachurch in Red Oak, Texas, saw the same need for a Spirit-empowered church while visiting his son, Dillon, a student and football player at Kansas State University in Manhattan.
During a divine appointment last August at the AG Centennial Celebration in Springfield, Missouri, the two met with Yancey's son-in-law, Troy Hartman. At the time, Hartman was campus pastor for a satellite campus of North Point Church in Springfield. But he felt compelled to plant a church in Manhattan.
The dream became a reality when Wilson, who has been involved in planting 10 churches across the U.S., committed to supporting Hartman and provided $30,000 in matching funds. 
Hartman, his wife, Lacey, and their two daughters -- 4-year-old Jovi and 18-month-old Jade -- moved to Manhattan in February. The Hartmans plan to launch Rock Hills Church in September.
Strategically located within close proximity to Fort Riley and KSU, Hartman says the transient population poses risks and challenges, but that he believes a new church can make impact lives for eternity.
"We want to be obedient no matter the outcome and develop a church where we can connect the unconnected," he says. "The unclaimed in Manhattan represent college students, military personnel, and families, so we want to provide an opportunity for these individuals to connect in a life-giving church community."
The Hartmans plan to host interest socials designed to be a first touch for individuals to check out what God is doing in the new church plant.
He's enlisted the help of Dillon, who is pursing credentials as an Assemblies of God minister. He also will enroll in the graduate school on the campus of nearly 25,000 students and finish his remaining year of football eligibility.
Dillon says he is grateful for the opportunity to help plant a church to which he can bring the friends, teammates, and classmates with whom he's built strong relationships.
"All are welcome and all are able to hear the story of Jesus and everything that God has done for us," Dillon says.
Hartman has also garnered support from First Assembly of God in Manhattan, which actively supports two Chi Alpha missionaries on KSU's campus.
While reaching students will provide an energetic launch, Wilson says it's the sending capacity of the local residents that will ensure an ongoing and sustainable church.
"There needs to be a base of people who aren't going to grieve every time they send out somebody," he says. "They didn't lose somebody, they just trained, discipled, and are now sending out harvest workers."
Yancey says such a "kingdom mentality" is part of the DNA of Rock Hills. The commitment to not just generate salvation decisions for Jesus, but to make disciples, coincides with the district's theme of "Unclaimed." That strategy involves planting churches and raising up pioneer-spirited people such as the Hartmans who are willing to go into hard places.