Reaching the Most Marginalized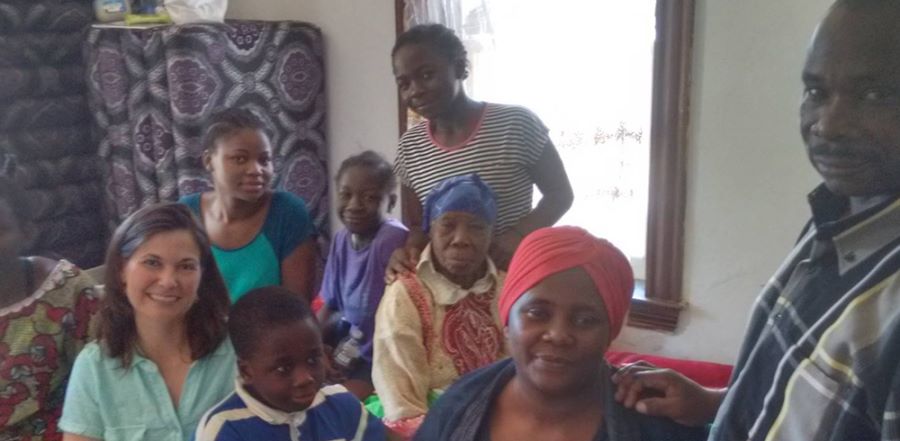 Don't miss any stories. Follow AG News!
At the age of 16, Lisa Marie Thibault knew God called her to missions work. She didn't foresee that would mean serving as a U.S. Missions missionary associate with Intercultural Ministries in her home state of Vermont.
"My heart was to minister to the closed groups of the world," says Thibault, believing such a desire would lead her overseas.
That all changed in 1988 when at a Bible college in Louisiana she learned the deaf are among the least reached people group in the U.S. She sensed a burden for the difficult task of reaching the deaf with the gospel in their own language.
Although she never had interacted with anyone deaf before, Thibault felt compelled to study American Sign Language (ASL) until she became fluent. In the early 1990s, she returned to Vermont ready to minister. She had only one problem — she knew of no deaf people or deaf ministry in her area.
Thibault prayed for God to send someone deaf to her. That same week, while shopping, she spotted two women conversing in ASL. She approached them and discovered one had been praying for someone to interpret at the church she and her husband attended. Thibault's first mission assignment had begun: she served as an interpreter.
That couple, Gary and Susan Palmer, now pastor Hands of Grace Deaf Church, birthed from Thibault's home congregation, Vibrant Church in South Burlington. Thibault now serves as a sign language interpreter there.
Thibault had just settled into her mission work in 1995 when her husband, Scott, received an opportunity to receive his doctorate in computer science. The caveat? The school's location in France.
For the next three years, Thibault experienced feeling out of place in a country where she didn't know anyone, speak the language, or understand the culture.
"I began to wonder if I had missed my calling," Thibault says.
In 1998, the Thibaults returned to Vermont.
"I felt God tell me that He placed me exactly where He wanted me to be, because He was sending the nations to Vermont," she says. "I wasn't sure how that would happen, since Vermont was the whitest state in the union."
But five years later, an immigrant and refugee resettlement program started in her community, a fit for Thibault's ministry passion. One of the families, the Lokossous, needed her more than ever.
They had attended an Assemblies of God church in their home country of Benin in west Africa and wanted to plug into an AG church in Vermont. But they only spoke French.
"Lisa was a godsend," says Priscille Lokossou, who was only 12 when she immigrated with her parents, Olga and Bernard, and younger brother, Aquilas. Thibault volunteered as their translator.
"She became everything to us," says Lokossou, now 24. "Our well-being has always been her priority." Thibault helped the family find housing, donated clothing and food, translated documents, and served in a pastoral care role.
In 2007, Thibault received the Governor's Award for Outstanding Community Service for starting a ministry to refugees and immigrants and for her work with the Vermont Refugee Resettlement program. Vibrant Church is now made up of around 30 percent immigrants. In 2017, Thibault, an ordained minister with the AG, began directing Intercultural Ministries for the Northern New England District.
"We aren't all called to go to other countries to minister," says Thibault, 47. "But God is bringing the least-reached people groups to us. We have a great opportunity to welcome them."