Redefining Sacred Space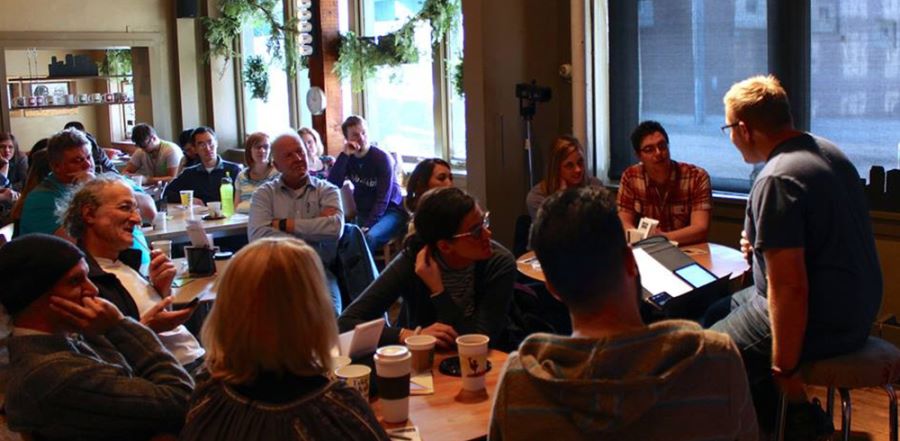 Don't miss any stories. Follow AG News!
Throughout much of the first 100 years of the U.S. Assemblies of God, gathering together for worship meant meeting in a building that "looked" like a church, often with a cross affixed to the façade and a steeple on the roof.
Recently, however -- except for megachurches -- a lot of meeting places tend to look much different. One overriding factor is the enormous cost of construction materials. Likewise, most nascent church leaders are reluctant to spend -- or borrow -- hundreds of thousands if not millions of dollars for an edifice used only a few hours a week.
Another factor, especially in urban areas, is accessibility. A traditional church building simply won't fit in available land space.
In addition, various church planters have discovered that a formal house of worship may intimidate the younger non-Christian audience they are trying to attract.
Subsequently, AG congregations today are convening in all sorts of settings that a generation ago seemed unimaginable, including warehouses, schools, movie theaters, converted barns, coffeehouses, houses, and even fitness centers. One-sixth of all U.S. AG congregations have started within the past seven years.
Scott Woller is lead pastor of Corner Church in downtown Minneapolis, which for the past three years has held four services in two coffeehouse locations. The church operates for-profit businesses in the locales Monday through Saturday, then closes on Sunday for intimate gatherings amid the 60 available chairs after some minor rearranging.
Woller's target audience is young professionals who work in the neighborhood. During the week he subtly engages this crowd, who may view Christians as narrow-minded bigots. No Christian paraphernalia are visible in the coffeehouses. Although the enterprise has a management team and barista staff, Woller spends a few hours a week behind the counter to better relate to customers and staff. He also conducts light computer work every day at a table in the coffeehouse, effectively using it as an office where dozens of patrons stop by to chat.
"Our whole process is to become a valued part of people's lives and that happens when we build relationships," says Woller, 39. "You can almost hear the gears breaking when people rethink their definition of Christians."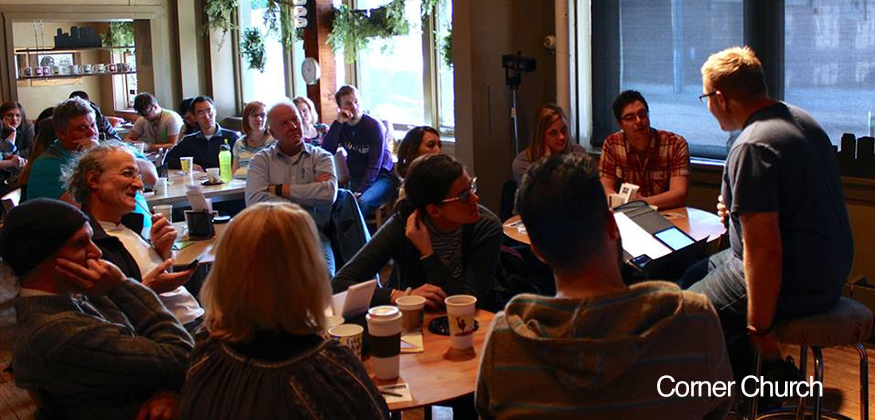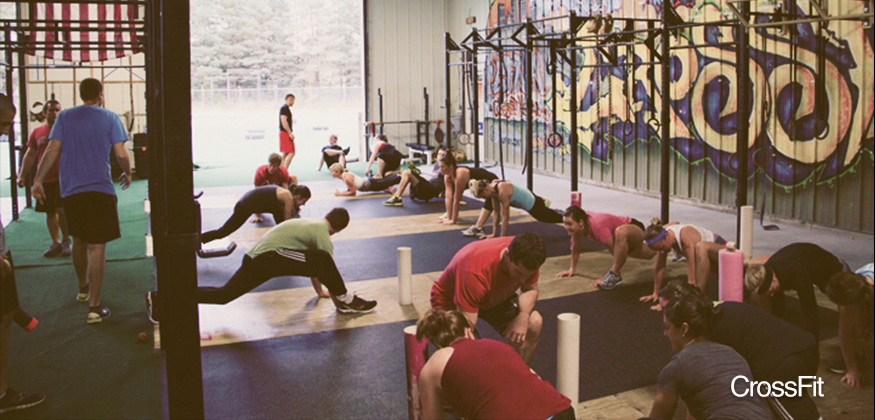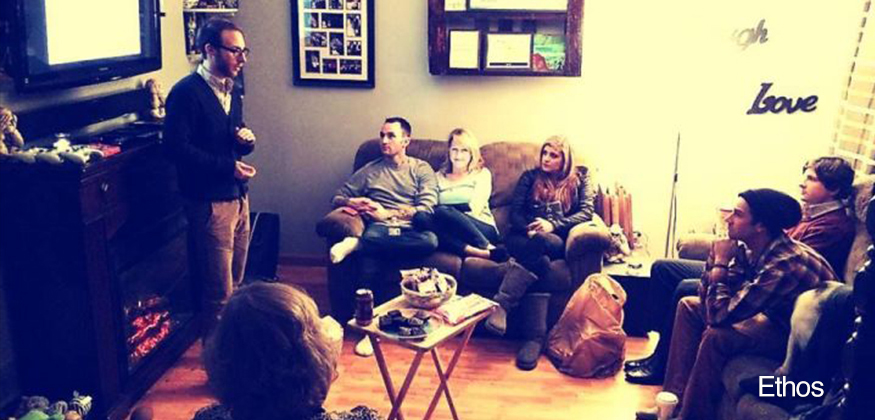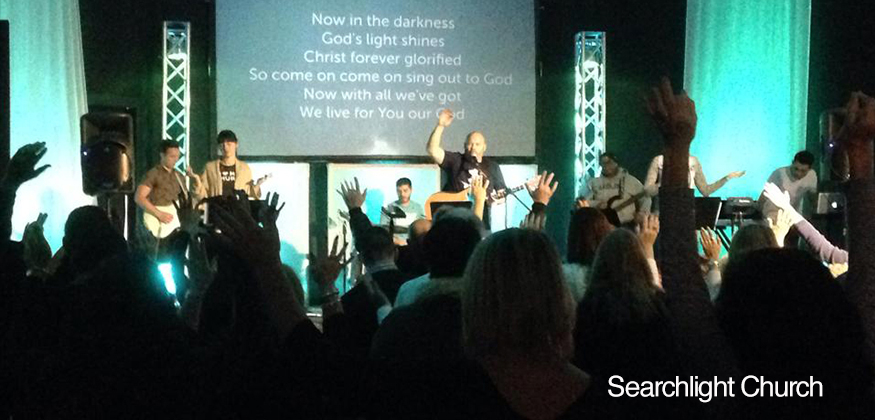 Woller, who is a facilitator for the Assemblies of God Church Multiplication Network, notes that Minneapolis isn't unique as an urban area where thousands of apartment lofts are being reconfigured in a former warehouse district. Woller, whose wife Amber is coaching pastor, foresees the possibility of opening java joints in six densely populated Minneapolis neighborhoods, where many residents could walk or bike to church.
One of the most unusual newer AG congregations -- CrossFit in New Albany, Ohio -- meets in a fitness center. Before he started the church, Lead Pastor Greg A. Ford, a former athlete at Southwestern Assemblies of God University, found a part-time job in a fitness center as a way to build relationships.
Subsequently, an abnormally high number of body builders, former professional athletes, college sports competitors, and generally overall fit people visit the church, which opened in 2013. CrossFit, a daughter congregation of One Church, meets in an 8,000-square-foot warehouse gymnasium in which a 20-minute free workout is actually integrated with worship. 
"We didn't want to create a church for people who were already Christians," says Ford, 34. "We penetrated a segment of the community that may be disconnected from God. But we have a common ground through fitness and we've been able to share the gospel." 
The gym owner accepted Jesus as Savior the first week he attended. Typically, there is a 15-minute post-workout message preached during which participants eat a banana and drink bottled water.
Ford says the setting of attendees working out with a handful of other team members is conducive to bonding.
"People aren't staring at the back of someone's head listening to a pastor's monologue," Ford says. "We don't have to manufacture relationships because people go to the gym to make friends."
When Searchlight Church in Long Branch, New Jersey, began meeting four years ago, Lead Pastor Chris Colletti realized the congregation didn't have enough funds to make mortgage payments, or even be in a position to make a deposit on a long-term rental. But he has found the private school Searchlight Church rents for two Sunday services a most suitable situation.
"I couldn't get any affordable retail or warehouse space, and there are so many zoning ordinances regarding where a church can go," Colletti says. The school has a brick auditorium that can accommodate 200 worshippers, as well as classrooms for ministry to kids. Moving equipment every week is a team-building experience, Colletti says, even for those who haven't made a commitment to Christ yet.
"If we had a permanent facility I would miss the camaraderie of setting up and tearing down," says the 44-year-old Colletti, who often preaches in jeans, a T-shirt, and flip-flops during the summer. He says two-thirds of the adherents in the church are new Christians.
Perhaps the most nontraditional place to meet for church in 21st century America is where the New Testament began -- in homes.
As with many modern church plants, Assemblies of God U.S. missionary associates Jeff and Ericka Sandstrom began Ethos in a living room, in March 2014. But while congregations that survive customarily move to larger facilities, Sandstrom's short-term plan is to grow in residences elsewhere.
Ethos is operating in five home groups in four suburban Chicago cities --Shorewood, Joliet, Aurora, and Naperville. Sandstrom expects groups to start in other different sites.
Sandstrom initially tried to lead all the groups, but as they blossomed he burned out. He then adopted the pattern of the apostle Paul by training promising leaders from within the house churches to take over. Some of these pastors are Bible school trained, while others undergo a yearlong discipleship process. The pastors, who are encouraged to gain part-time jobs in their communities and to become AG missionary associates, come together weekly to discuss preaching.
Virtually all attendees are in the 18 to 35 year-old age range. They sit on couches, chairs, and floors of living rooms and dining rooms. A lot of latte sipping occurs during the sessions.
"Many millennials are apprehensive about stepping inside the doors of a church building," says Sandstrom, 29. "We need to find other ways of reaching this generation. Some will go to a 'house party' with music and food."
Each home church has guitar-led worship, with songs projected onto a flat-screen television operated via an iPad. After corporate singing, there is an inductive sermon that includes various stories, prayer, and an opportunity for missions giving.
Quarterly, Ethos rents out a dance studio where all five congregations, numbering about 80 regulars combined, gather for a celebration service. Sandstrom is unsure whether Ethos ultimately will become a more conventional church.
"Initially I thought we would rent out a movie theater, but that didn't work out," Sandstrom says. "The house church was against everything I wanted in the beginning, but now I love it. It's helping me to become a better Christian."