Revival One Block at a Time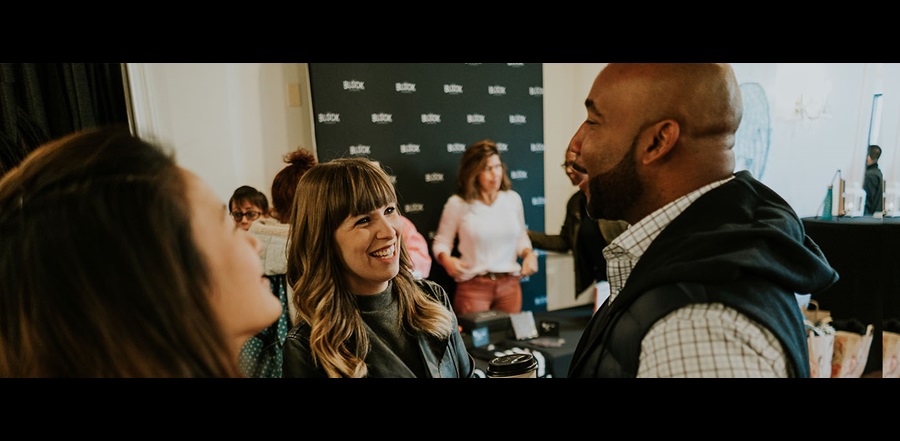 Don't miss any stories. Follow AG News!
Planting an inner-city congregation was no cakewalk for Joey Furjanic, lead pastor of The Block Church and his wife, Lauren. They took a huge risk moving to Philadelphia in 2013.
Previously, Furjanic enjoyed a fruitful ministry as a youth pastor overseeing nine locations for a large independent evangelical church in Illinois. Yet he sensed God calling him back to the city of his birth.
The couple saved enough to survive for one year and leased a row house in South Philadelphia. They faced immediate setbacks upon arrival. More than 30 people who had committed to join them in starting the church later backed out. Meanwhile, the Furjanics discovered that the new rental payments would eat up their savings quicker than anticipated.
Prayer and many calls yielded nine friends from five states who bunked with them at different times during the first year.
"We hustled and held packed launch strategy meetings and worship for several months in our home," says Furjanic, 32.
The next hurdle involved finding a location for launching the new plant. The Block Church shared space in another church for several months before being asked to leave. Only one month before the projected launch date, The Block Church found rented space in a catering hall in Port Richmond, a blue-collar neighborhood four miles from the city center's historical district.
Although the Furjanics connected with neighbors, none of them showed up for preview services. Tight street parking and infrequent Sunday public transportation overshadowed the official launch in September 2014. Furjanic and his team invited their own families and friends, expecting only 100 people.
When additional hundreds arrived from the community, hallelujahs prevailed.
From a nail-biting start, the ministry has expanded to three locations attracting 800 congregants at six Sunday worship services and a new plant in Dallas. So far, 764 people have come to faith in Jesus and 204 have been baptized. The church runs creative outreaches, such as block parties with bounce houses and free food, as well as theatrical productions.
The Block Church reflects a diverse congregation of various socio-economic, ethnic, racial, and age categories.
"We met the nicest people who embraced us and took an interest in us," says Theo Ingram, an African-American freelance actor who attends The Block Church with his wife, Nicola. "I was a nominal Christian before, but now Jesus is my everything." Ingram serves as an usher and greeter.
Poverty and open sales of heroin and opioids plague nearby communities. Tim Nedzwecky, a church member previously addicted to drugs and alcohol, helps bring people off the streets.
"I know God is real and working in my life and helping people find Jesus," Nedzwecky says.
The Block Church will open a fourth location this fall.
"We want to see revival in our city one block at a time," says Furjanic, who has served as a table coach for Church Multiplication Network church planter training events, helping new pastors prepare to start churches in their communities.