Rip Up the Rulebook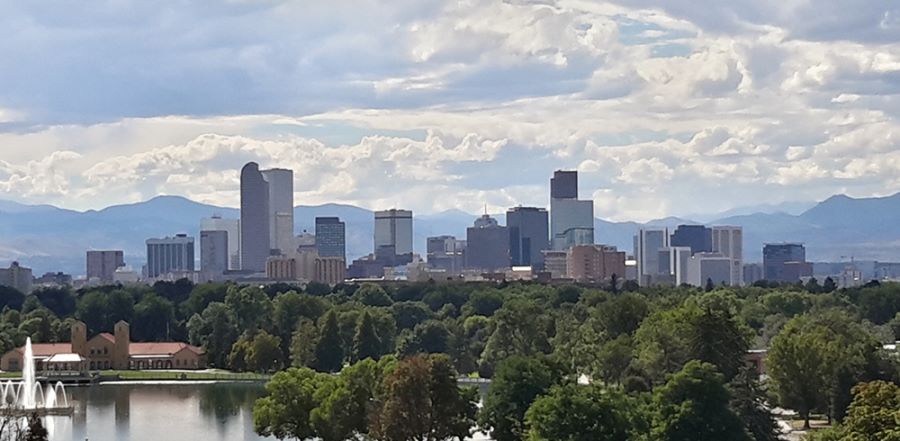 Don't miss any stories. Follow AG News!
Traditional methods of church planting, even ones that have worked elsewhere, don't apply to the unique needs of unchurched urban areas, longtime strategist Steve Pike told attendees at an Influence Conference breakout session Monday afternoon in Anaheim, California.
Pike served as the original director of the AG's Church Multiplication Network from its founding in 2008 until 2014, when he transitioned to the role of urban church planting strategist. As founder of the Denver-based Urban Islands Project, Pike is devoted to leading teams trying to establish congregations in cities. Many locales have long been abandoned by congregations.
"The problem is as the density of the population goes up, the presence of the Church goes down," Pike explained in his talk, "The Secrets of Starting and Sustaining Effective Urban Churches."
Potential urban church planters can't approach their dream the same way as suburban pastors, Pike said. Urban settings typically are costlier, more ethnically diverse, and otherwise complex for a variety of reasons, resulting in loneliness for an unprepared pastor, warned Pike. His organization is leading interdenominational efforts in launching churches in Denver, New York City, the Twin Cities in Minnesota, and St. Louis.
Urban planters should expect to move into a neighborhood at least a year before holding a service, Pike advised. And even years into it, there shouldn't be high expectations of large attendance or bountiful giving, he said.
"Tithes and offerings will never be adequate in an urban setting," Pike cautioned. Planters need to develop a financial strategy that relies on multiple revenue streams, including outside donor support and partnership with community businesses. And, noting the presence of AG church planter Preston Ulmer in the room, Pike suggested pastors be prepared to work bivocationally.
Ulmer, founder of The Doubters Church in Denver, also operates a ride-hailing service.
"It's a great way to meet the drunk and high people of the neighborhood," Ulmer noted.
An urban church planter must be willing to live in the vicinity of the launch, said Pike, who resides in a Denver high-rise condominium populated by gay couples. Pike said he prays for 125 residents by name daily, including many neighbors. He said discipleship in an urban context often begins before conversion.
"If you start making disciples, then the church shows up," Pike said. "Relationships are the foundation of everything."
Pike said before planters even mention to anyone in the area that they are starting a congregation, they need to know factors such as the spiritual history, economic disparities, cultural differences, and language barriers that are present. He urged would-be planters to plan for diversity.
"It is a huge error to view cities as one big monolithic blob," Pike said.
Most importantly, Pike told the audience to be ready for active engagement in spiritual warfare.
"If you're not empowered by the Holy Spirit, you're lost," Pike said.