Rising up from the Ashes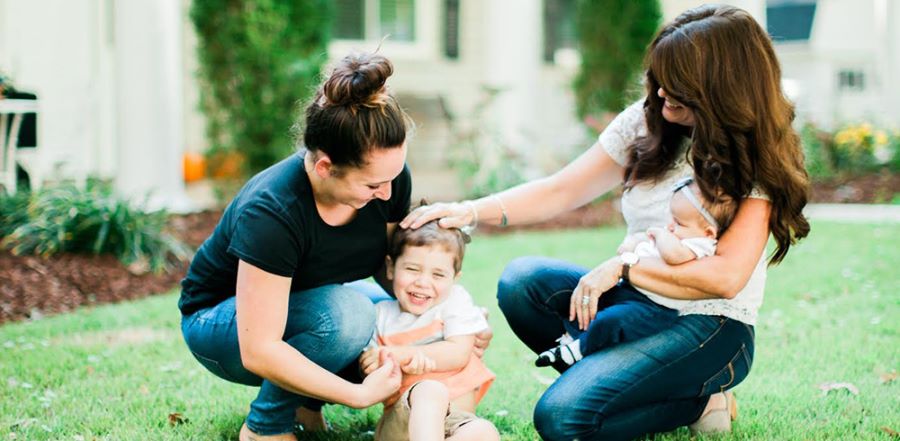 Don't miss any stories. Follow AG News!
When Brianna DiCristo's dad, Robert, drove his 18-year-old daughter from their home in Florida to the U.S. Missions Teen Challenge Beauty for Ashes Women and Children's Home in Fredericksburg, Virginia, he had reached his limit. Brianna DiCristo had wreaked havoc on her father's life and almost died from a heroin overdose in front of her 2-year-old son, James.
Not long after her parents divorced, when DiCristo was 12, she discovered that her mother was a drug addict. Bonding over drugs, they became best friends — first using opiates, then heroin. A high school dropout, DiCristo was pregnant at 15. Though her father wanted her to move in with him, she refused. By then, her 39-year-old mom was dying.
After her mom died, DiCristo says she had no choice but to live with her dad. But it didn't take long to burn every bridge with him.
"I wrecked my car twice and started using heroin with an aunt," she recalls. "I was tearing apart the whole family with one bad thing after another."
A few weeks before Christmas 2015, DiCristo says she overdosed in the middle of the night, collapsing on the floor unconscious and not breathing. Robert and DiCristo's brother kept her alive until an ambulance arrived. A week later, she entered the Teen Challenge 12-month program at Beauty for Ashes.
"Brianna's story is the heartbeat of God," says Cindy L. Zello, the program's executive director and co-founder, along with her husband, Michael T. Zello of Teen Challenge North Central Virginia. In 1996, about the same time as Brianna was born, God placed the call on Zello's life to open a home for women and their kids. Though there wasn't much need back then and Zello had young children to raise, her vision became increasingly clear as opiate abuse skyrocketed. So did the need for moms to receive the life-skills training offered in Teen Challenge curriculum.
It wasn't until 2013 that the Holy Spirit led Zello, now 51, to look for property. She was astonished to find acreage purchased in 1996 by a man who wanted to open a home for unwed mothers. Though he didn't live to see his dream become reality, Beauty for Ashes acquired the property — completely renovating the existing buildings with the help of churches, business owners, and community volunteers — and dedicated its 7,000-square-foot home in October 2015. Shortly thereafter, DiCristo and little James arrived.
Their transition was challenging.
"Everything was God, God, God," says DiCristo, 19. "I thought: You people are crazy. I was so overwhelmed."
Zello asked DiCristo to try to last two weeks. DiCristo did, and just as she started to adjust, she discovered she was pregnant, again.
Calling her dad, DiCristo begged to come home. Convinced her life was at stake, he refused.
More than three decades with Teen Challenge had taught Zello how to fight the spiritual battles involved with the transformational program, so she interceded on DiCristo's behalf. By January, DiCristo started attending church and participating in group Bible studies. Once she began hearing about Jesus, DiCristo wanted to learn more. Soon she surrendered her life to Christ, accepting Him as her Lord and Savior.
Still, DiCristo says she was scared to try to parent two children. But God kept reassuring her. Through Beauty for Ashes, DiCristo has been learning how to be a mom to James, now 3½ years old, as well as her 2-month-old daughter, Mercy.
Both children attend the Beauty for Ashes day care run by Zello's daughter, Jessica. As fourth generation Teen Challenge staff, Jessica works toward the success of mothers and their children incorporating values that extend into the family bonding time. DiCristo says in the beginning she hated that part of the day, because she didn't know what to do.
"Now I can't wait to pick them up at day care and hang out and talk to them," DiCristo says.
The Teen Challenge program also has promoted positive family dynamics with her dad. DiCristo exudes happiness as she describes how her father and other family members make the drive from Florida every month just to spend a few hours with her and the children. In addition, her aunt recently joined a Teen Challenge program in upstate New York.
DiCristo finishes the standard program soon and has jump-started her six-month re-entry phase by attending classes to become a medical assistant.
"God opened up every single door," she says. The trade school even provided a scholarship so she wouldn't have student loans. Armed with the life skills and support system she needs plus a vibrant relationship with the Lord, DiCristo faces the future knowing she's headed in the right direction.
IMAGE - Brianna DiCristo (left) and Cindy Zello (right) have fun with DiCristo's two children.