Southeastern Steps Up Hispanic Outreach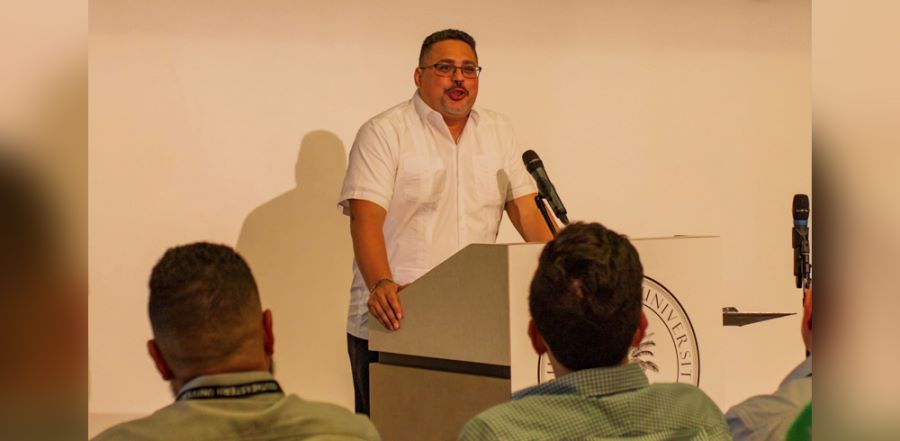 Don't miss any stories. Follow AG News!
Southeastern University (SEU), the Assemblies of God school in Lakeland, Florida, has a new partnership with the National Latino Evangelical Coalition (NaLEC). In addition, the university's Hispanic Leadership Center is being renamed the Adolfo Carrión Hispanic Leadership Center.
The partnership with NaLEC's extensive network of churches across the U.S. will help increase SEU's outreach to Hispanic students and equip them for leadership positions in ministry and other vocations. As SEU's partner and a leader in the Latino Pentecostal and evangelical movement, NaLEC will promote SEU exclusively as the school of choice for the Hispanics.
This will enable the university to partner with more church networks that are developing leaders from diverse backgrounds. It also will connect the university's current and future population of Hispanic students with a leading Latino Pentecostal association. In the 2020-21 academic year, 2,070 Hispanic students were enrolled at SEU, comprising 21.7% of total enrollment.
In the future, the university and NaLEC plan to develop curriculum in Spanish that would be used for college credit and certification programs for Latino-led churches and communities.
Gabriel A. Salguero founded NaLEC, a national coalition of several thousand Hispanic evangelical congregations. Salguero is an SEU board member and the pastor of The Gathering Place, an AG church in Orlando, Florida.
"Southeastern University is an ideal partner for the U.S. and global Latino Pentecostal communities," Salguero says. "Their commitment to empowering and equipping the Hispanic Pentecostal church and its growing cadre of leaders is unparalleled. This landmark initiative will yield abundant fruit."
The Adolfo Carrión Hispanic Leadership Center will encourage and create educational opportunities for Hispanic students. The partnership will allow SEU to better serve NaLEC pastors and congregations with affordable and accessible education through a direct partnership to the Lakeland campus, as well as through delivering courses at the local church level. Adolfo Carrión Sr. served as superintendent of the AG's Spanish Eastern District for nearly 40 years.
Southeastern offers more than 100 degree programs including bachelor's, master's, and doctoral degrees. Southeastern has a comprehensive online learning program and more than 200 extension site programs nationwide. The university is accredited by the Southern Association of Colleges and Schools Commission on Colleges.
"SEU wants to be leading the way with Latino churches to raise up the next generation of leaders while partnering alongside what the Assemblies of God is already doing in the nation," says SEU President Kent J. Ingle.