Sowing Seeds of Reconciliation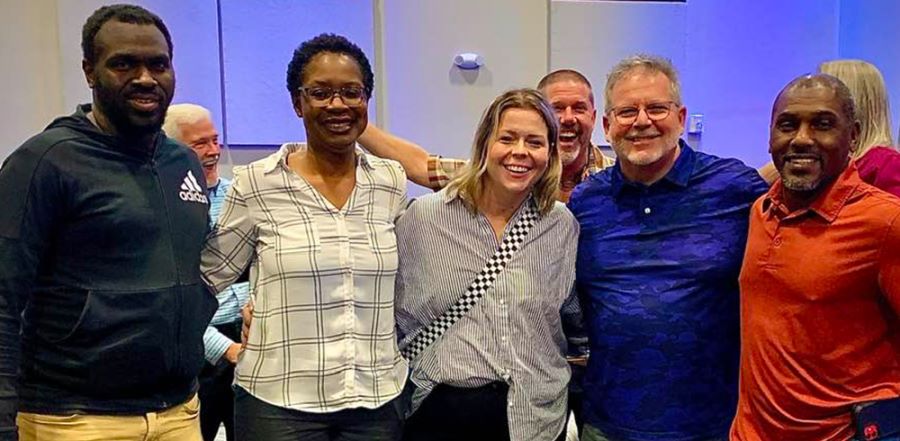 Don't miss any stories. Follow AG News!
How Eddie W. Adams, a white, ordained Assemblies of God minister, came to lead a church that is 90% Black can be traced to one trait: a love for people.
In some ways it seems Adams had a destiny to build bridges across racial divides. He remembers seeing groups of Ku Klux Klan riders as a small boy growing up in Alabama. A pastor named Coy Barker, whom Adams considered a spiritual father, led segregationist Alabama Gov. George C. Wallace to faith in Jesus after Wallace was paralyzed by a would-be assassin during his 1972 presidential campaign.
Adams, 63, and his wife, Sonya, moved to Albany, Georgia, in 1989 to pastor
Victory of Albany
, when white people comprised nearly the entire congregation in the majority African-American community. Of the roughly 70,000 people who now live in Albany, 75% are Black. No multiethnic churches existed in Albany when Adams became pastor more than 30 years ago, but Victory now has Black, white, African, Hispanic, and other attendees.
The path to unity had its rough patches. When the church started attracting more Black attendees, Adams received a threatening phone call.
"The KKK called me, saying they were going to blow up the church if we kept uniting Blacks and whites," Adams recalls. He continued to preach the gospel, to the point where people of color made up the majority of the church.
Dennis W. Eckles, 53, has
served on staff
at Victory for 20 years. Like the other four support pastors, Eckles is Black.
"Pastor Eddie loves people, and it trickles down all the way to the front door," says Eckles. "Pastor Eddie never stops thinking about people, and he expects his staff to do the same."
With attendance around 350 people, the church impacts thousands of families every month through ministries such as food distribution and a free yard sale, dubbed Jesus is the Answer, with clothing, food, furniture, and other necessities.
Adams and the church staff, made up of both men and women and multiple races, have been working to launch a campus ministry at Albany State University, a historically black school. Victory adherents have started ministering to athletes at the university, inviting them over for dinner, offering encouragement, and helping with various events for athletes.
Larger outreach efforts are also part of the DNA of Victory, and the church has been involved in several
U.S. Missions
Church Mobilization
projects. Church mission trips have included serving at
Hope Farms
in Bainbridge, Georgia, with
RV volunteers
, plus at an
Adult & Teen Challenge
program in Louisiana.
Victory of Albany is debt-free, even though the church has doubled its acreage, started a remodeling project, and four years ago opened
Victory Kids' Academy
, a full-service day care that impacts hundreds of families each week.
The church focus is to get outside the walls in order to break down barriers people might have that keep them from trusting in Jesus. After experiencing a multiethnic church environment as a college student, Eckles, now an ordained Assemblies of God minister, knew he wanted such an environment in a church setting.
"If a pastor is relying on a cultural connection, Sunday morning can be the most segregated hour of the week," Eckles says. "But in a multicultural church. the common denominator is the word of God, which doesn't change."