Sports Gambling Sanctioned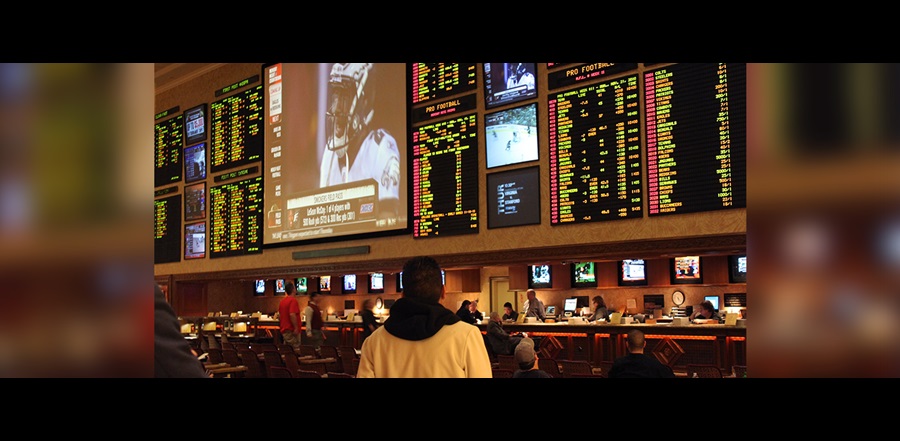 Don't miss any stories. Follow AG News!
The U.S. Supreme Court voted 6-3 on Monday to invalidate a federal law that kept states from operating, sponsoring, and promoting commercial sports gambling ventures.
Justice Samuel Alito wrote the majority opinion, which determines that each state is free to regulate sports gambling on its own. Only Justices Ruth Bader Ginsburg, Sonia Sotomayor, and Stephen Breyer dissented.
Congress in 1992 passed the Professional and Amateur Sports Protection Act (PASPA), which prevents states from authorizing or regulating sports gambling. The New Jersey case stemmed from a 2012 law signed by then-Gov. Chris Christie legalizing sports wagering at casinos and racetracks in the Garden State (the suit amended the petitioner to Gov. Phil Murphy after he became governor in January). The National Collegiate Athletic Association (NCAA) sued New Jersey, maintaining that the enacted legislation violated PASPA. Sports betting had been illegal in the U.S., except in Nevada.
"Unmistakably, the foreclosure of sports-gambling schemes, whether state run or privately operated, is chargeable to congressional, not state, legislative action," Ginsburg wrote in dissent.
The organization Stop Predatory Gambling believes that legalizing sports betting across the country will exact a tremendous toll, just as state-sponsored lotteries and casinos have burdened a large swath of Americans.
Gambling interests view online betting as a lucrative new revenue stream, now that other forms of wagering have saturated virtually the entire nation. Americans already lose an estimated $117 billion annually on state-sanctioned gambling.
Les Bernal, national director of Stop Predatory Gambling, predicts that economic troubles will escalate for an increased number of people who will bet on athletic contests.
"It's a naked money grab from the wallets of ordinary Americans cloaked as a 'states' rights' case," says Bernal, 48.
The Washington, D.C.-based Stop Predatory Gambling filed an amicus curiae brief along with various Christian organizations, including the National Association of Evangelicals, of which the Assemblies of God is the largest member. The AG contends that gambling is wrong for multiple reasons.
"State-sanctioned gambling involves large commercial enterprises that seek profit by preying on the vulnerable: youth, low-income households, and gamblers who become addicted," attorney Deepak Gupta of Washington, D.C., wrote in a brief backed by Stop Predatory Gambling.
The organization believes that legalized sports gambling will increase an appetite for betting among youth and undermine the public's confidence in and enjoyment of sports. When unregulated daily fantasy sports betting mushroomed in 2015, many youth, in particular, found themselves vulnerable.
"Sports betting is especially dangerous for American kids," Bernall says. "Studies show that children in those countries with legal sports gambling are repeatedly exposed to harmful messages and advertisements about sports gambling. It normalizes gambling for kids."
"When new forms of gambling are permitted, gambling participating rates go up, as do the financial, health, and social problems that go with them," Gupta wrote in the brief. Stop Predatory Gambling warns that the highest ratio of problem gamblers is associated with sports betting, and government endorsement of the practice will be catastrophic.
Jerry Prosapio, co-founder of Gambling Exposed!, spent 13 years on a destructive path, including gambling away his college tuition funds, and squandering the money he and his wife received as wedding gifts.
"As a former compulsive sports gambler, I know the passage of any state-sponsored gambling will only create more addicts," says Prosapio, who attends Crossroads Church, an Assemblies of God congregation in Burbank, Illinois. "These addicts will most certainly come from teenagers and college-age students."
Prosapio has no doubt that legalized sports betting will usher in a new generation of young people into the addicted gambling ranks, which now numbers around 8 million in the U.S.
"I have helped compulsive gamblers in this age group who individually owe tens of thousands of dollars due to sports betting," says Prosapio, 66. "They have stolen their parents' credit cards to bet and run up totals on online gambling."
Image by Baishampayan Ghos (https://www.flickr.com/people/ghoseb/)