Teen Challenge Opens its First Detox Center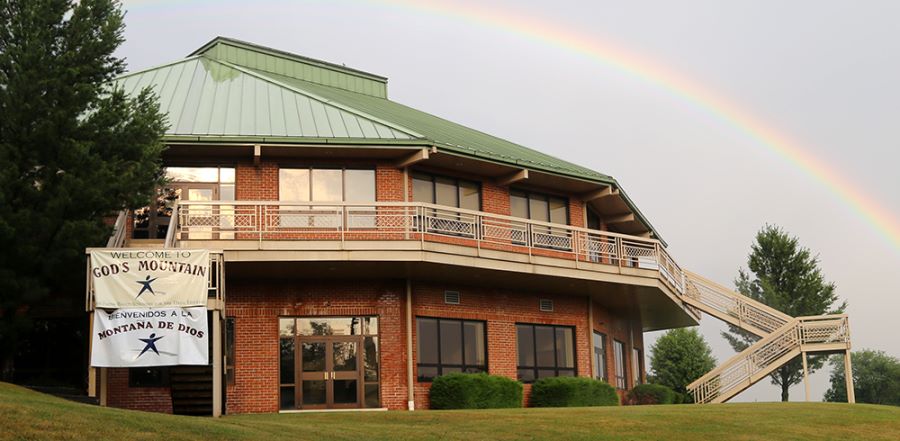 Don't miss any stories. Follow AG News!
For the first time in the history of Teen Challenge International, USA, a ministry of AG U.S. Missions, one of its locations now has a medically supervised detox center, which is not only a welcomed addition to Teen Challenge nationally, but for the entire region in which it's located.
According to Kris McFadden, president and CEO of the Pennsylvania Adult and Teen Challenge in Rehrersburg, Pennsylvania, between 2000 and 2014, 500,000 people in the United States died due to drug overdose. And in Pennsylvania, the numbers have recently jumped more than 40 percent in one year, from 3,500 in 2015 to an estimated 5,000 in 2016.
"It's become an epidemic," McFadden says. "And these numbers caused me to ask some questions internally — are we offering what people are looking for?"
Although Teen Challenge has an outstanding success rate with those completing their long-term program, McFadden learned long-term services were not what most people were looking for — not even close.
"We discovered only 20 out of 100 people contacting us were looking for a long-term program," McFadden says. "That means 80 percent of the people calling us for help either hung up on us or we, in a sense, hung up on them."
Working with his board of directors, connecting with Pennsylvania drug and alcohol programs, and meeting with state and county officials, McFadden found that the center's findings were reflected state-wide: there was an extreme need for detox centers and short-term programs.
Unwilling to settle for helping only 20 percent of those desperate for help, Pennsylvania Teen Challenge and McFadden created and launched Project 80, where they are endeavoring to provide services for 80 percent of candidates calling for help.
To begin fulfilling the vision of Project 80, in January, a short-term recovery unit was opened. Then, on March 13, the medically supervised detox center began operation.
McFadden says it's important for people to understand that up until this point, no Teen Challenge could accept people at its facilities who had not been detoxed.
"Detox is not treatment; it's triage — an emergency room," McFadden explains. "Detox allows people to taper off drugs they're addicted to and through medication, reduce the impact of withdrawals and stabilize them physically."
Medical supervision is mandatory, especially for those who are addicted to alcohol or benzodiazepines (also called "benzos"). Unless patients are properly tapered off those stimulants, severe withdrawal symptoms — up to and including death — could occur.
But if detox and short-term centers are primarily focused on saving the physical life instead of making a spiritual difference, does this fit into the purpose of Teen Challenge?
Joel Jakubowski, chief clinical officer with Pennsylvania Adult and Teen Challenge, puts it into perspective. "I'm not going to be able to share the gospel with a corpse," he says, referring to a person going through withdrawals. "You first have to meet their basic need [detox], much like providing food and water to a person who is starving; once they're basic needs are met, then they're capable of being receptive to the gospel."
McFadden agrees, but takes it a step further. "Without a detox center and getting that opportunity for additional help, many of those struggling with extreme drug addictions today are going to face an overdose and death 'tomorrow' — and we will have lost that opportunity to share Christ with them."
Prior to the opening of the detox center in March, McFadden said that the record number of intakes they had in one month was 37. In March, the center brought in 75 people — nearly half being those they would have had to formerly turn away. In addition, currently 70 percent of those who are in the new short-term Teen Challenge program are now leaning toward committing to the long-term recovery program.
"You give them water, then you give them living water," Jakubowski says, referring to John 4:10.
In the short-term program, patients are provided with coping skills, learn how God is key to recovery, and have living examples set before them who communicate the significance and success rate of the long-term program — McFadden himself being one of those many success stories.
In addition to being a resource to the state of Pennsylvania, McFadden says that Teen Challenge centers around the country are welcomed to use their detox facility, with the patient then being sent back to that specific Teen Challenge for further care.
Joe Batluck, senior director of Teen Challenge International, USA, says that not all detox centers are the same. "The recovery service field needs quality detox centers where the focus is on overall wellness, not just getting a person dried out," he says. "Quality detoxes, like Teen Challenge, have a long-range journey in mind for the individual, rather than the dollar carwash version, where people get dried out and sent away."
Batluck explains that overcoming an addiction takes much more than going through a five-day detoxification of the body as addiction is just as much mental as it is physical, if not more.
"Drugs basically rewire brain — and that's extremely difficult to overcome on your own," Batluck says. "So, if a person goes through detox and thinks he or she has their addiction licked . . . , the truth is, they need more help."
As for McFadden, he's excited about the center's increased capabilities to meet the needs of desperate people and the strong response. "We want to be that dependable resource to Teen Challenge and to our region and state," he says. "Our focus is to help preserve life, get people into the process of recovery, and introduce them to the Lord to be changed and freed from addiction."