The Educational and Spiritual Combo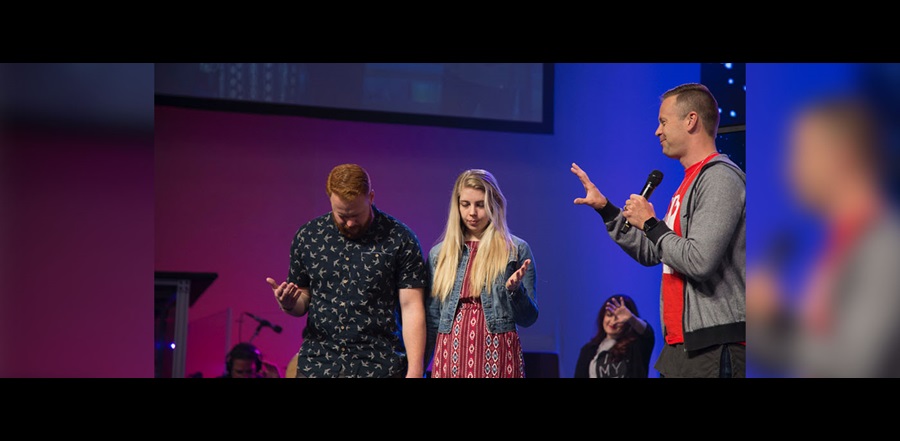 Don't miss any stories. Follow AG News!
Zachary Owen Whitt is looking forward to the fall term. It's not so much that he is finishing his doctorate in organizational leadership at Regent University. Rather, it's more that Whitt will be starting a Chi Alpha Campus Ministries chapter at Davidson College.
It will mark the first time Chi Alpha, a ministry of Assemblies of God U.S. Missions, has a presence on the campus of the 180-year-old North Carolina liberal arts school, which has an enrollment of 1,950. The college in Davidson, located among 665 picturesque wooded acres 20 miles north of Charlotte, has produced 23 Rhodes Scholars.
Higher learning is a calling for the 28-year-old, red-bearded Whitt, who has two master's degrees from Southeastern University, an AG school in Lakeland, Florida.
Yet even before launching the Chi Alpha chapter, Whitt will be planting a church extension of Concord First Assembly situated in another high-growth suburb north of Charlotte. CFA is one of the 30 largest churches in the Fellowship.
The Davidson satellite site initially will have around 100 CFA core team members attending and $200,000 in seed money from the Concord megachurch, which is located 18 miles east. At the outset, the church plant will meet in a movie theater owned by CFA members Curtis and Mary Fainn. Because seating is limited to 155, two services are planned from the get-go on Sept. 10.
Enough pledges from CFA's Kingdom Builders project fund have been raised to support nearly the entire first annual budget for the Davidson campus, according to Doug Witherup. Witherup, who became lead pastor last September after 20 years on staff, introduced Whitt and his wife, Jenna, as Davidson campus pastors to the CFA congregation on April 23.
"We felt we had the vision from the Lord, the finances, and the right person," says the 42-year-old Witherup, likewise a Southeastern University graduate. "Zack, although still a young guy, is someone who can speak both spiritually and intellectually to people in this highly educated area. He is a visionary who is great at connecting with people."
"In the church setting I get energy relating to people's needs," says the polite and personable Whitt, who served as an acting chaplain during a stint with the Marine Corps. "I want to meet practical as well as spiritual needs."
Davidson College, founded as a Presbyterian school, now has tenuous religious ties. Davidson, a quaint little city of 12,200 that includes scenic Lake Norman, has plentiful biking and walking trails. There are no national chain stores or drive-through restaurants.
Another way the Whitts might minister to people in Davidson is through their stomachs. The nutritious-conscious Jenna is a gluten-free baker, specializing in making cupcakes for weddings.
Whitt, who previously worked as an adjunct business professor and admissions counselor at Southeastern, envisions the Davidson plant as the first of several congregations started by CFA.
"This isn't a solo adventure," says Whitt, who attended a regional Church Multiplication Network training and launch event in March in Virginia. "We truly want to send people out to start other churches."
IMAGE - Pastor Doug Witherup (right) prays over Zachary and Jenna Whitt at Concord First Assembly.