The 'Secret Sauce' of Campus Discipleship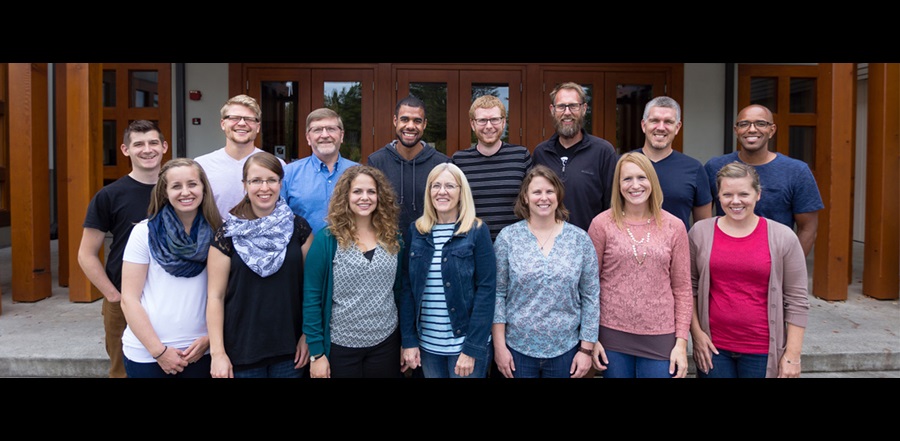 Don't miss any stories. Follow AG News!
Gas prices in 1973 averaged 38 cents per gallon and a first-class stamp cost 13 cents. It also marked the year Brady Bobbink graduated from Western Washington University with his eye on a career in secondary education.
He didn't know it at the time, but Bobbink was about to get an offer he couldn't refuse, which would require a 180-degree turnabout in the direction of his life. As an undergraduate at the university in Bellingham, about 90 minutes north of Seattle, Bobbink and other new Christians had started an on-campus outreach. While driving home from work, he says he had a vision about the possibilities for career ministry at WWU.
The next Sunday, Richard Ellison, a pastor at Hillcrest Chapel, an Assemblies of God congregation in Bellingham, unexpectedly took him out to lunch and told Bobbink that the church would help him become a campus missionary. By the spring of 1974, Bobbink was engaged in career ministry with his group, Campus Christian Fellowship (CCF). The university also recognized CCF as a religious student club allowed to work openly on campus.
By 1977, CCF had achieved unusual success on a secular campus. Bobbink accepted an invitation to a watershed event in San Antonio, where Chi Alpha, the Assemblies of God's campus ministry organization, would map out its future.
"Brady quickly earned respect nationally as people learned the quality of his work," says C. David Gable, national director of Chi Alpha in that era. "He has a capacity to absorb hurt and keep on going."
The San Antonio Seven, including Gable and Bobbink, wrestled with drafting a core principles discipleship statement. In the end, they succeeded and Chi Alpha began a new season of growth.
Fast forward 41 years. "Forever" stamps cost half a buck apiece and gas is $2.65 a gallon. And, Bobbink is still on the WWU campus, still teaching his renowned discipleship class, now called "the D class." Nationwide, there are U.S. Missions Chi Alpha chapters on 310 campuses reaching 28,000 students.
Gable says Bobbink's ministry is an example of "how to reach the world by staying in one place." He says Bobbink's methods are reproducible, despite the dominance of political correctness on campus.
"Brady Bobbink has probably discipled more university students than anyone in history," says E. Scott Martin, now senior director of Chi Alpha Campus Ministries. "Understanding that the secular university is the most strategic mission field in the world, Brady has resisted the temptation to 'move on to bigger things.'" Now in his fifth decade of campus ministry, Bobbink has touched the lives of more than 7,000 individual students.
But what is Bobbink's secret sauce, giving CCF a capacity decade after decade to bring the gospel to students and to equip them for lifelong Christian outreach?
"Brady has really created a culture of discipleship, and it becomes a way of life," says Jennifer D. Klier, a U.S. missionary with Chi Alpha on the University of California-Davis campus. Klier, who has been at UC Davis for 18 years, says as an WWU undergrad she took the D course twice, and then interned with CCF before she started full time with Chi Alpha.
Under Bobbink's tutelage, Klier says she discovered his strategies to be based on long-term relationships all across the university, a consistent teaching of Scripture, a Christian worldview, and culturally savvy ways to share the gospel message. Klier believes in many ways the emotional needs of undergrads have not changed that much.
"They are looking for love and wanting to know if they are valuable," Klier says.
James N. Junior, an associate campus pastor with CCF, echoes this perspective.
"I was not a believer and particularly hostile toward Christianity," Junior says. He started to read the Bible and pray, eventually becoming a Christian. As a first-year student at WWU, Junior took the D course. After graduation, he thought about ministry in a local church to disciple young men and worship leaders. Instead he followed Bobbink's advice and joined the CCF staff over 10 years ago.
"I've never regretted it," says James, a licensed AG pastor.
Bobbink has experienced success, setbacks, and near burnout. The tale of the tortoise and the hare inspires Bobbink, who is not a leader to go chasing after the latest fad or an emphasis on achieving numbers. He gently cautions new staff members to learn from the mistakes of others in ministry, namely avoiding overwork and to take a Sabbath rest.
Another critical component for Bobbink is the CCF internship for recent college graduates, launched in 1977. It's like a yearlong "spiritual boot camp" for people who want to know if they are called to full-time ministry. As CCF interns, Klier and Junior say they came to realize they could relish campus ministry and not view it as a career stepping-stone.
"We make disciples who make disciples who make disciples," Bobbink says.
In 2018, Brady Bobbink's secret recipe isn't such a secret anymore. But it might take 44 years to get it right.