The Social Media Pastor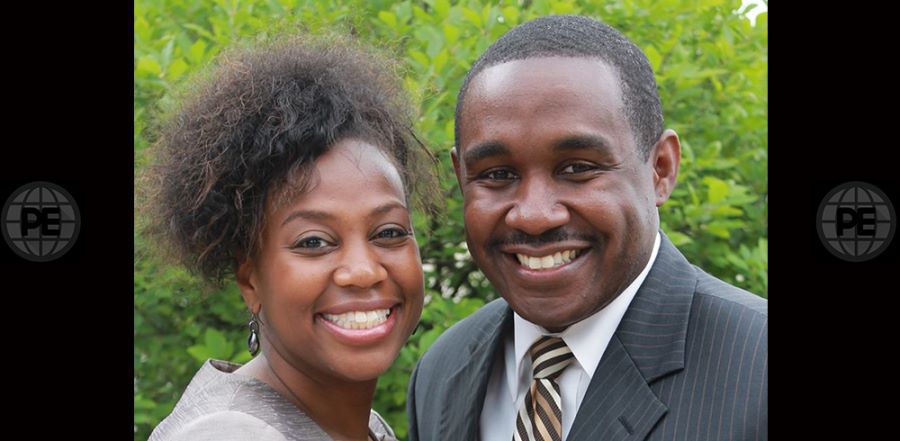 Don't miss any stories. Follow AG News!
Warren G. Curry Jr. didn't know a soul when he moved to Ohio six years ago. But he had learned the increasing influence of social media while leading the youth group at Parklawn Assembly of God in Milwaukee.
So in 2011 when he planted Life Changers Church International in Fairfield, Ohio, Curry leaned heavily on the Internet. Today, two-thirds of the 135 attendees and staff are a part of the church as a result of Facebook, Curry says.
"Social media is a tremendous tool for connecting," says Curry, 40. "Facebook has paid huge dividends, and the great part is it's free."
Curry says 90 percent of the church body is on Facebook, all except for the few who have burned out on it or some senior citizens who don't have computer access. It's the main way Curry communicates with those in the congregation and vice versa.
He also is active on Twitter,  Instagram,  Skype,  YouTube,  Vimeo,  and Periscope,  not to mention email and texting.
As a way to draw people, virtually any event connected with the church is videoed and photographed, even if only from a smartphone. All services are live streamed.
"It's the power of engagement," Curry says. "People want to know about other people's lives."
When it comes to technology, Curry, who routinely accepts Facebook friend requests from anyone, has branched out beyond Life Changers church into the community at large. By posting positions on hot-button topics such as same-sex marriage, legalization of marijuana, or watching pornography, Curry has rankled some non-Christians.
While congenial and polite in person, Curry can rub people the wrong way by posting scriptural truths online.
"Because they are behind a computer, it's easier for people to lash out on social media than it is face to face," Curry says. "Some people think I'm judgmental."
Yet Curry believes the engagement is worth it because he says it can cause non-Christians to question why they hold certain core beliefs. Curry says he avoids politics and anything on which the Bible doesn't provide clear guidelines.
"Sometimes I need to tone down the rhetoric -- even if I'm right -- in order for people to listen," Curry says. "The message of the Cross is offensive."
Social media also can be an avenue to help Christians return to the Lord after struggling with anything from gambling to adultery, Curry contends. People feel comfortable sharing electronic prayer requests in confidence with those in the church who pray, he says.
"A lot of those we develop relationships with on Facebook end up at our church," Curry says. "As technology becomes more pervasive, churches will only find more opportunities to reach people through social media."
Curry says his wife Tiara, with whom he has six children ranging in age from 18 months to 18 years, helps him interact in personal relationships beyond his smartphone and laptop. Curry has learned to keep his phone out of the bedroom when he goes to sleep at night.
Some church attendees expect a technology-savvy pastor to be accessible around the clock. His church administrative assistant helps Curry handle all the messages he receives through media.
Still, Curry has discovered that social media is the best way to spread the word for a prayer need in the church. Life Changers is a parent affiliated church under LifeChurch West Chester, pastored by Randy Rice. Curry became a church planter after overcoming a youth filled with drug abuse.
Curry says he appreciates the counsel of the Columbus-based Ohio Ministry Network Superintendent John Wootton, who has been sharing social media communication tips in meetings with church leaders around the state.