Transplanted Transformation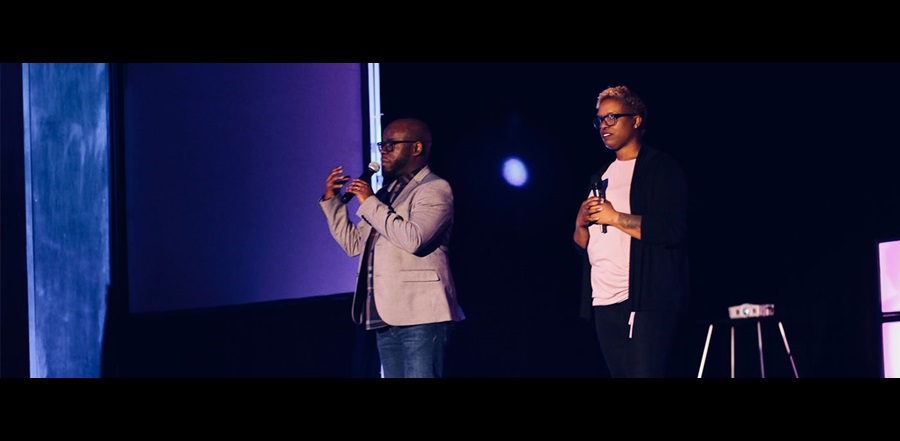 Don't miss any stories. Follow AG News!
Bode Abodunde is passionate about reaching Philadelphia with the gospel. But his journey to the pulpit of Transform Church, an Assemblies of God Parent Affiliate Church and plant of the Church Multiplication Network connected with City Life Church, began well outside the city limits of the City of Brotherly Love.
Originally from Nigeria, Abodunde was born to a mother who embraced Christ despite her atheistic husband.
"In my teens, I dabbled in drugs and alcohol and was headed in a downward spiral," Abodunde says. "I caused a lot of stress for my mom. She was pretty sure that I wasn't going to make it to heaven."
But a co-worker gave Abodunde a Christian book that deeply affected him.
"I read through that book and I broke down crying," Abodunde remembers. "I decided that Sunday I was going to church and give my life to Jesus."
After immigrating to the U.S. to attend college in Philadelphia, where he also met his wife, Kisha, Abodunde felt God calling him to ministry. He left his undergraduate studies to study for ministry in New Jersey, despite harsh opposition from his father.
Abodunde views his first 15 years of ministry training as a "season of preparation." He and Kisha served on staff at a large New Jersey church before sensing a call to start a church in Philadelphia. In 2013, Bode met Brad Leach, pastor of City Life Church, and relayed his church-planting dreams. Leach invited the Abodundes to City Life's church planting residency program.
"I just loved his heart, spirit, and vision for the city," Leach says. The residency lasted until Transform Church opened its doors in 2016. Since then, the church has grown to around 120 regular attendees. African-Americans account for about 60 percent of the congregation, with whites and Asians comprising most of the rest. Many are second-generation immigrants in their 20s. As co-pastors, Bode and Kisha rejoice in Transform's diversity.
"Bode and Kisha are really relational," Leach says. "They do a great job connecting with people who are looking to be a part of something."
Transform faces some physical and spiritual challenges. Currently, the church meets in a school, but finding a permanent location has been difficult. City Life continues to shepherd Transform Church in polity and financial matters. Abodunde looks to Leach for leadership and accountability. The two pastors are close friends.