Trinity Blessed with Multimillion-Dollar Miracle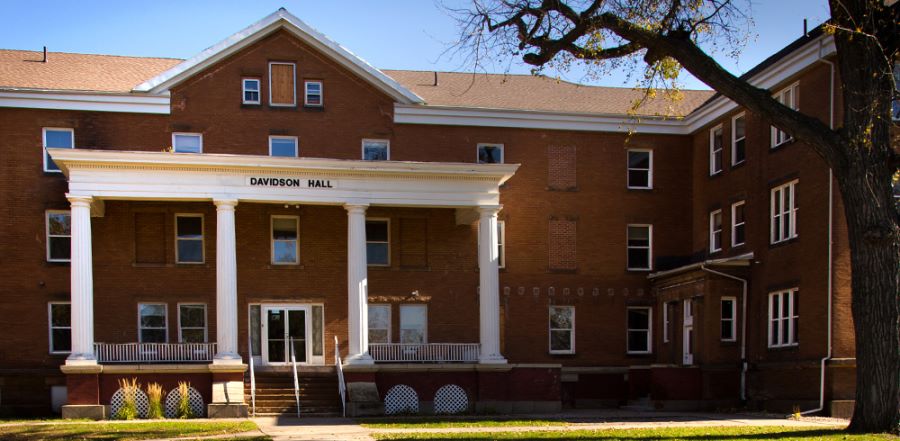 Don't miss any stories. Follow AG News!
A million-dollar gift to any school makes news, but recently Trinity Bible College & Graduate School was gifted a total of $3 million!
For the last several years, Trinity, located in Ellendale, North Dakota, has been experiencing steady growth after a period of decline. About a decade ago, Davidson Hall, a campus building constructed more than 100 years ago, was closed due to structural and other repair issues. The closure had a domino effect, leading to the elimination of married housing on campus.
"With no on-campus housing option, it made it difficult for someone to move here with a family to earn his or her degree," states Jordy Nunez, vice president of College Relations. "And in a small town of only 1,500, it is hard to find housing."
However, that is no longer a problem for future Trinity married couples. A 34-unit apartment complex was recently gifted to the school. Valued at more than $750,000, the complex is move-in ready, is adjacent to the school property, and will be a convenient option for married students.
Meanwhile, over the past five years, U.S. Missions MAPS RV Volunteers have been working on renovating Davidson Hall. However, the cost for the renovation, even with the volunteer labor force, was prohibitive. But not anymore! Donors gave $1.9 million toward helping complete the transformation of the building into the new Administrative Center for the college.
Nunez says that while trying to raise money to help with the renovation of Davidson Hall, there was an unexpected blessing delivered to the school.
"Through communicating our heart for the need to finish Davidson Hall," he explains, "donors heard that we were in need of the building, but then some came back to us, believing that we were in greater need of financial freedom and that would be possible without debt hovering over our heads. So, without even seeking money to retire our debt, $500,000 — about 10 percent of our entire debt — was donated for debt alleviation!"
Nunez says the transformation of Trinity can be traced back to the arrival of Dr. Paul Alexander and his wife, Dr. Carol Alexander, in 2012.
"The reputation of Trinity has been restored through the leadership of Paul Alexander," Nunez says. "He's regaining the trust of our alumni and sowing into the vision of the school — training up the next generation of leaders. There's a renewed passion for the school in the community and districts, and with friends and families of the college."
Sam Johnson, chairman of Trinity's President's Advisory Council, agrees with Nunez's assessment, stating in a release: "Their leadership (the Alexanders) has brought to the campus renewed hope, tranquility, excellence in academic rigor, inspirational chapel services, and now, three Masters programs . . . TBC has become the premier Pentecostal graduate school of the Heartland."
Trinity Bible College & Graduate School is one of 17 endorsed Assemblies of God colleges. For more information about Trinity, see its
Facebook page
or
website
.