What God Can Do with a Worm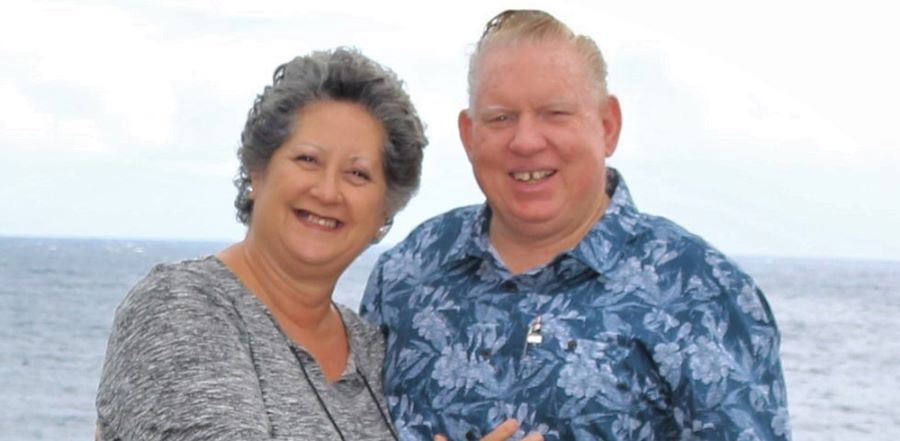 Don't miss any stories. Follow AG News!
Keith W. Jackson looks back on his life and sees a sometimes violent alcohol- and drug-fueled criminal miraculously transformed by Jesus.
He also readily identifies with the lowliest life-form on the planet.
Indeed, Jackson, now executive director of Teen Challenge of the Hawaiian Islands, embraces being "God's worm." His four decades of ministry since accepting Christ's forgiveness, at age 21, have primarily been to those languishing on society's mean streets: drug addicts, prostitutes, gang members, and the homeless.
He knows them and their odysseys of pain and degradation firsthand. So, while many Christians prefer the loftier scriptural promise that the faithful will "soar on wings like eagles" (Isaiah 40:31 NIV), Jackson's solace comes from the following chapter: "`Do not be afraid, you worm Jacob. . . for I myself will help you,' declares the Lord." (41:14).
"What can a worm do?" Jackson asks. "Well, in Isaiah, that worm is beating down a mountain, and everyone gives glory to the Holy One of Israel."
His early years were split between the rough-and-tumble logging camps and towns of California's 1960s Sierra Mountains, where his father trucked timber, and the Fresno Valley below, when winter brought logging to a halt. For the young Jackson, that meant different schools during the year and disruptions in learning.
A bus from West McKinley Assemblies of God (now the Refinery Church-West McKinley campus) took Jackson to Sunday School from his third- to sixth-grade years, but his fledgling spiritual life then went dormant.
"When I got into junior high, I began smoking, cussing, and drinking," Jackson recounts with a sigh. "It just escalated going into high school — smoking marijuana and using methamphetamines, popping barbiturates, and going on LSD trips."
His life devolved into a cycle of work cutting trees and loading trucks, getting high, and brushes with the law. Then one day, a cocaine dealer friend told Jackson he had found Jesus, but still had questions. Jackson dug up some old Sunday School materials from his childhood.
"I took the lessons to him and, while drinking beer and smoking weed, taught them to him," Jackson remembers. The friend asked Jackson about his spiritual state.
"I didn't think I could be saved at that point," Jackson recalls. "I'd done too many bad things."
But that night in his room, a still-intoxicated Jackson cried out to the Lord, repenting of all the sins he could remember and asking for forgiveness. When he arose from his knees, Jackson was shocked to be instantly sober.
The next Sunday he went to West McKinley AG wearing his leather jacket, chains, and a Buck knife in his biker boots.
"Everyone else was wearing suits and ties, but they welcomed me in anyway," he says.
Jackson went forward for prayer, asked for strength to overcome his addictions, and suddenly began speaking in tongues. In the weeks that followed, the 21-year-old dove into witnessing as part of a church evangelism group. Then, he remembered the active warrants out for his arrest on public drunkenness and disturbing the peace charges.
"I told my pastor I would be doing a little jail time, but I would be back," Jackson says. "I took my Bible with me and turned myself in."
After being released, he returned to jail to join a chaplains' group. Jackson recognized former friends now incarcerated; eventually, he led one of those inmates to salvation in Christ.
The plague of jailhouse body lice became a catalyst for salvation. Starting with his first convert, Jackson prayed for relief from the pests. On a subsequent visit a few days later, the inmate was lice-free. Word spread throughout the cell blocks — and three more inmates invited Christ into their lives, and after prayer, also were rid of the lice.
The Miracle of the Lice astounded three guards so much that they accepted Jesus, too.
Although Jackson later flunked out of Bible college and briefly questioned his call to ministry, Isaiah 41 buoyed him.
"I knew I was God's worm, and He could work through any of my shortcomings," he says.
He became a pastoral assistant at Lynwood Worship Center, an AG church amid the crime-ridden, poor Southern California communities of Compton and Watts. Jackson's pay: $25 a week, and a bed in an upstairs Sunday School room.
Jackson made a hospital visit to a congregant's unresponsive grandson in critical condition with a gunshot wound to the head. As Jackson departed the hospital after prayer, a gang member attempted to attack him with a screwdriver before being stopped by two other gang members. The next day, despite a dire prognosis, the boy recovered.
After graduating from Teen Challenge Ministry Institute, Jackson became a full-time employee at the ministry's Riverside, California, center. There he met his wife, Candy, a former heroin addict, who worked at a Teen Challenge women's center.
In 1993, the Jacksons — with three children in tow — began pastoring the same Lynnwood AG where he had once called a borrowed Sunday School room home. Jackson organized a neighborhood barbecue at the church and invited local gang members. About 20 showed up, and one of them, a 16-year-old boy, committed his life to Christ. The next day, a rival gang member gunned him and another youth down as they walked home from school.
Jackson officiated at the funerals and allowed a fundraising car wash to be held at the church to help the victims' families. In unsolicited appreciation, local gang members began protecting the church property, and its people.

MINISTRY IN HAWAII
A call to reopen Teen Challenge Hawaii, which had been closed for five years, came in 2006 amid a methamphetamine epidemic on the islands. Addicts, the homeless, and recently released prison parolees became his new congregation.
The site of the new Teen Challenge facility began as a rundown, storm-damaged house in the middle of 18 acres of jungle and waist-high elephant grass. Jackson and a crew of volunteers cleared away dozens of trees, and renovated the house.
Today, Teen Challenge runs five centers in Hawaii, two on the Big Island — one each for men and women — and others on Oahu, Maui, and Kauai. About 300 students have gone through the ministry's programs since the Jacksons (Candy is director of the Women's Home of Hope) arrived; 21 students currently are enrolled.
Graduate Shane Kalani Arthur Sr. credits his rescue from nearly three decades of drug addiction to a 2007 knock on the front door of his home in Hilo. He found two smiling strangers on his porch, Jackson and his son Joe.
"I was in my 27th year of drug addiction," Arthur remembers. "It had been the only life I ever knew."
The strangers talked with Arthur about Jesus, and Teen Challenge's substance abuse ministries. Arthur went out that night to get high on crystal meth.
However, three years later, Arthur's downward drug-fueled spiral had cost him his home and family. Living rough on the streets, he often hid when he saw Jackson talking with other transients.
Finally, in desperation in 2010, Arthur wandered into Sure Foundation Church, explained his condition to a greeter, and waited for the pastor to meet with him. The pastor turned out to be Jackson.
Jackson prayed with Arthur, who says God instantly healed him of his addiction that day. In 2011, Arthur graduated from Teen Challenge International USA, a department of U.S. Missions, and today he is director of the Oahu Teen Challenge Christian Life School. Arthur's wife, Margie, is on staff at the Teen Challenge women's home.