Back to the Roots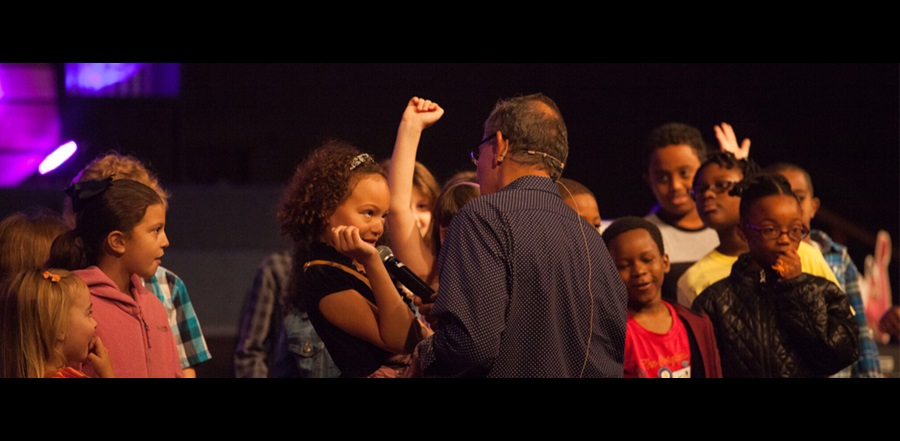 Don't miss any stories. Follow AG News!
Lakeview Church in Indianapolis, which began in 1918, is a multiethnic congregation among the 100 fastest-growing in the United States, with an average weekly attendance of 1,400.
Traveling minister Maria Woodworth-Etter, then in her 70s, founded Lakeview, with the goal of providing a national healing ministry and revival center centrally located in the crossroads of America.
Despite being criticized for welcoming African-Americans, Native Americans, and other sometimes-unwelcome minority populations at the time, Woodworth-Etter wanted the church to be a voice for minorities and the marginalized.
By the time Pastor Ronald J. Bontrager became lead pastor in 1994, Caucasians overwhelmingly dominated church attendees. He realized the congregational makeup needed to change to be more in line with the rapidly swelling diversity of the neighborhood at the time. It took around a decade for the church to really embrace the move, Bontrager says.
However, during the past 3 years, Bontrager reports that 70 percent of visitors have been comprised of ethnic minorities.
"At this point, we literally see the church changing by the week," Bontrager says. "We want to be known as the church where anyone can come. We want to reach people of every tribe, every tongue, and every nation."
That is more than mere rhetoric, with over 70 language groups represented in the local school system. Bontrager reports that Wayne Township, where Lakeview is located, is the most diverse of the nine townships that make up the city of Indianapolis.
"This really changes our missions awareness," he says. "It takes us from simply writing a check to really engaging and reaching our own internationally diverse neighborhood."
Executive Pastor Brian Cobb notes that an apartment complex next to the church houses over 1,000 Nigerian immigrants, many who are former Muslims and now attend Lakeview.
As racial tensions in the country rise, Lakeview Church steadily champions the mission of reconciliation by focusing on racial and ethnic unity within its body. Cobb reports that the church represents multiple socioeconomic statuses, layers of generations, and supports both men and women in leadership.
The Lakeview staff of millennials, women, and ethnic minorities reflects the church's diverse makeup.
"We are still trying to figure out what this new and changing reality looks like," says Bontrager. "Being one ethnicity can be more comfortable, but we want to learn how we all fit together and celebrate our differences through Christ's love."
As the church continues to grow, both in number and in diversity, Bontrager says there will be a strategic outreach to start a child-care program for children ages 6 weeks to 5 years old. Westside International Academy will offer a diverse curriculum, including teaching several different languages to enrollees.