Ministering Despite Removal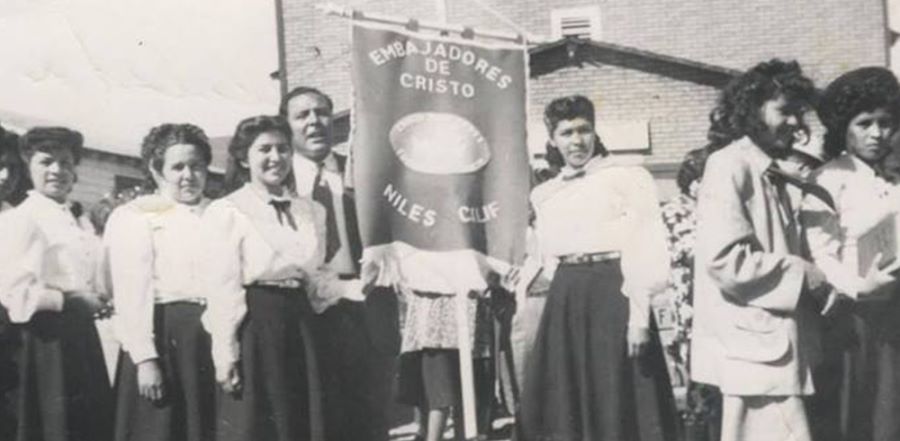 Don't miss any stories. Follow AG News!
After the stock market crash in 1929, the U.S. government over the next decade ordered the deportation of hundreds of thousands of Mexican immigrants and their descendants. As unemployment soared during the Great Depression, the bureaucratic course of action dictated that the dwindling number of jobs should be reserved for longstanding U.S. citizens rather than "stolen" by foreigners. The forced Mexican repatriation of the 1930s is rarely mentioned in American history books.
Assemblies of God minister Teresa Ruelas, who turned 90 in June, is a survivor of the Mexican repatriation, one of the cruelest movements in U.S. history. Her entire family, including her parents Severo and Guadalupe Guerra plus her three siblings — all born in the U.S. — all moved to Mexico under the forced repatriation. Teresa was just 4 years old at the time.
The Guerra family arrived in El Carmen, Mexico, to face another harsh reality: fallout from the agrarian movement. Teresa's father received a large plot to farm in recognition for having served under Mexican revolutionary Pancho Villa.
Cultivating more than 50 acres required assistance from other workers. Severo's position as foreman generated envy among the hired help and led to his tragic murder, which in turn caused deprivation among the remaining family members almost immediately. Guadalupe devised a plan for a new livelihood by making delicious candy that Teresa and her two brothers and sister sold door-to-door. However, that still didn't generate enough funds to sustain all in the household, which included the addition of three more children by the time of Severo's death.
At 18, Teresa and her 17-year-old brother, Rafael, decided to cross the border back into the United States. Their journey happened through the assistance of their uncle Antonio Muela, an Assemblies of God minister who went to Mexico and escorted the siblings back to the U.S.
Despite enduring the crucible of suffering, Teresa figured returning to the U.S. meant the only path to economic survival. Teresa felt like a foreigner because of the challenges many immigrants face. She didn't remember anything from the American way of life, including the English language.
"I came to work in the fields, pick fruits, cut them, and pack them," recalls Ruelas, who is retired and lives in Visalia, California. As a young female migrant worker, she faced discrimination, from both Caucasian supervisors and even some fellow Mexicans. Beyond earning wages in order to bring the rest of the family back to the U.S. — which she eventually did — Ruelas had another goal.
"Something in my heart started to burn," Ruelas says. "I longed to know God. And even without knowing Him fully, I promised to serve him."
In 1946, she accepted Christ in her heart. One year later, she received the baptism in the Holy Spirit. After five years of courtship, she married Ignacio "Johnny" Ruelas, and they ministered first in the San Francisco Bay Area and then for many years in Tulare County, California. Johnny went on to be Christian education minister and pastor at various churches throughout the Bay Area and San Joaquin Valley.
Teresa graduated from LABI College and became an Assemblies of minister. For decades, she served as a Hispanic AG women's leader, Girls Ministries leader, and craft coordinator for Vacation Bible Schools. She and her husband established prison ministries and opened multiple Sunday Schools and nurseries in churches before his death.
"Mom is a very dedicated women of prayer, faith, and service," says the oldest of her three children, Abraham, who teaches history at Patten Academy of Christian Education in Oakland. "Whether it was crafts for Vacation Bible School, leading Girls Ministries, or ministering to the Oaxaca Indians in local churches, Mom gives it her all. She always has a game plan and figures out the steps that need to be accomplished for the ministry goal to be accomplished."