Staying Home to Plant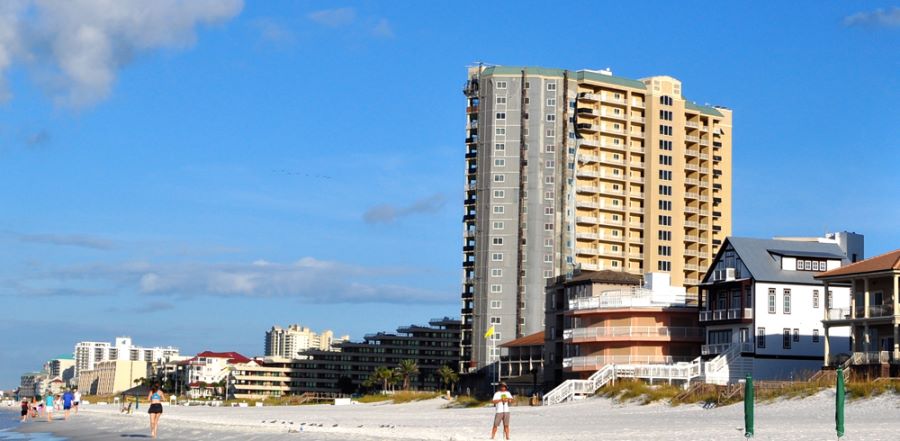 Don't miss any stories. Follow AG News!
One year after Liz Rios and her husband, Hiram, launched a church in Hollywood, Florida, they made a difficult decision. The nondenominational plant had scant financial resources. The couple also didn't receive coaching, mentoring, legal advice, or technical guidance to help their fledgling ministry.
The Rioses, who had grown up in the Assemblies of God in New York City and originally had become AG ministers, learned too late the necessity of living near their church plant. They had a building and core group of volunteers, but everyone on the team lived far from the church. They themselves lived an hour away in a residence in Miramar, which had been adapted for their special-needs son. Moving wouldn't be an option.
With heavy hearts, they closed the church.
After 26 years of ministry, eight of them as productive staff pastors at another church, the Rioses were perplexed because they felt God had called them to plant the Hollywood congregation that didn't thrive.
The Rioses felt like failures, and it shook their faith. Had they heard God wrong about reaching the poor?
"A lot of people don't talk about when they plant churches and they don't go how they planned," she says.
Last year at a conference in Tampa, Florida, they connected with Tim Wynn from the CityReach Network. At the gathering, Wynn encouraged them to consider planting a church through the Assemblies of God.
Curious, the Rioses accepted an invitation to attend a training session of the AG Church Multiplication Network, the Fellowship's church planting arm. At the session, Jason Exley, co-lead pastor of Life Church in Midlothian, Texas, counseled planters to start a congregation in close proximity to where they lived.
After their experience in Hollywood, the Rioses concurred the only place they could do that was Miramar, their home since 2007. But Miramar wasn't a needy inner-city community like those in which they had grown accustomed to ministering.
The next day, Exley shared with the group about his own church plant failures. "Be stubbornly faithful," Exley advised.
Liz Rios says it resonated with her when Exley shared his past struggles. The Rioses decided that they would plant again.
Chris Railey, director of the AG's Church Multiplication Network, referenced the top 10 most populous U.S. cities without an AG church. Miramar, with more than 122,000 residents, topped the list.
Rios went up to Railey and proclaimed that she lived in Miramar. Railey considered it a neon sign.
National Church Planting Day is Sept. 18, when CityReach Church Miramar Pines launches in a facility just 10 minutes from the Rioses' home. The U.S. Assemblies of God is set to open 75 churches in September, a record number, far eclipsing the previous record of 43.
Railey points to the AG's vision of starting a healthy church in every community. Although the U.S. has 30,000 communities, there are only 13,000 AG churches.
"That became for us a burning platform," Railey says. "The work is not done in America. Because of globalization, the world is coming to us. One of the best ways to reach the world is right here in America. We want to provide the training."
Through this focus on equipping church planters with an array of resources, more than 90 percent of churches planted are still open five years later.
The initiative sprang from AG General Superintendent George O. Wood's core values, which include planting new churches. To that end, in 2008 the Church Multiplication Network started. Since then, more than 3,000 AG churches have been planted.
Tim Wynn worked with Liz Rios to help her and her husband reaffirm their call to plant a church, leaving their last church experience as part of the past. The Rioses returned to the Assemblies of God and joined CityReach Network. Wynn serves as regional pastor and mentor for Liz Rios, helping her team get the Miramar church off the ground.
"They've persevered," Wynn says. "The Lord is going to use them."
The team includes some from their former plant. Rios says part of her training has entailed learning new methods of starting a congregation.
"We were able to say yes to God and His plan that never was our plan," she says.
"The vision has to die before it's birthed," says Wynn, invoking John 12:24. "The Lord had us encourage them, fanning the flame of their desire to plant a good church."
"We've come back and have an appreciation for the fellowship of the Assemblies of God," Rios says. "When you taste something that you haven't had in a while, you savor it."
To further empower the church plant, she has enrolled in the AG Southeastern University Doctor of Ministry degree program.