The Champions Club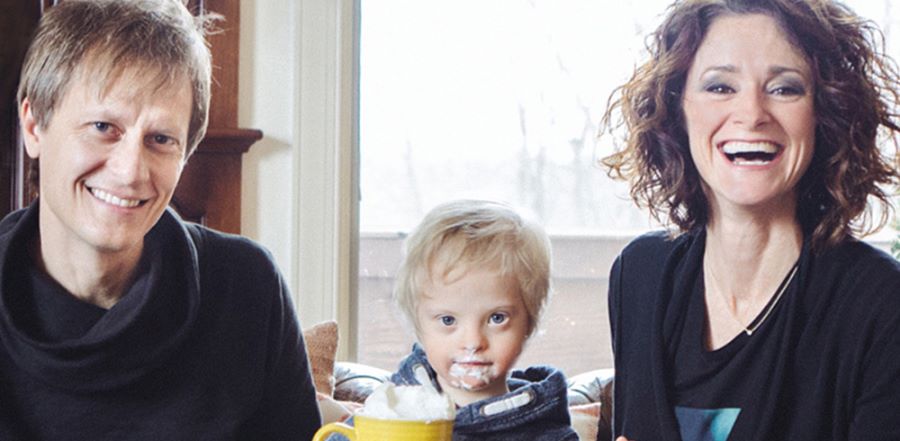 Don't miss any stories. Follow AG News!
A ministry at Rockford First in Illinois is turning children with special needs into champions.
Rockford First Lead Pastors Jeremy and Jen DeWeerdt launched Champions Club four years ago after the birth of their son, Paxton, who has Down syndrome.
Inspired to meet the spiritual, developmental, and intellectual needs of children and families impacted by special needs, the DeWeerdts approached the congregation with the idea of establishing the ministry.
Within a few weeks, $100,000 had been raised to add a special wing to the children's ministry area at the Assemblies of God church.
Every Sunday, approximately 20 children ages four to 12 rotate through four specialized rooms during service times.
The physical therapy room encourages physical activity through the use of a padded slide and stairs, a trampoline, tunnels, and reactive games using voice and touch.
The sensory room helps calm the children down as they use their senses to complete various activities.
The most important room is the spiritual therapy room, according to Chris Merz, director of operations for Rockford First Kids, where volunteers invest spiritually in the children.
"They need to hear that God has a plan for their life and that He loves them and will never leave them," Merz says.
The fourth room is an educational room, where children play fun, interactive games and activities with their coaches.
Each week, approximately 35 volunteer teachers, coaches, and coordinators work one-on-one with the children.
For those over the age of 12 with special needs, two teen rooms recently were added, complete with beanbag chairs and specialized lighting to create a comfortable environment.
Teens also are paired with peer coaches who have similar interests so they don't feel different.
"We really want to make sure that when they're here, they are going to be special," Merz says. "They are treated like champions and like they are a big deal."
Children and teens aren't the only ones benefiting. Family members can attend services with the peace of mind knowing that their children are in a safe environment.
The Illuminator's Ministry, which is a special needs ministry for adults, has also grown since the club's inception, averaging between 40-50 adults with special needs each week.
Merz says teen "champions" often serve as greeters on Sunday mornings, learning to shake hands and interact with others.
"The quality of person that they are and what they can give back to other people and the community is so often overlooked," Merz says. "There is so much that they can offer us and teach us about humility and perseverance."
Pictured: Pastors Jeremy and Jen DeWeerdt with their son, Paxton