Burning to Death From the Inside Out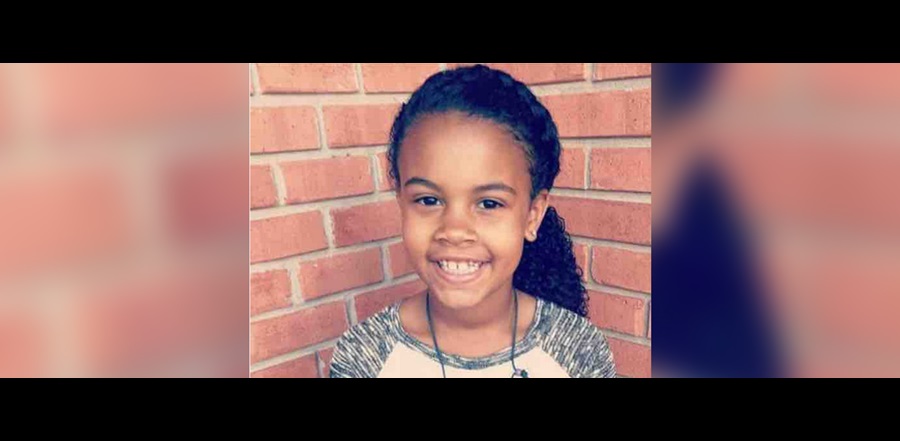 Don't miss any stories. Follow AG News!
Phoenix Richey was 8 years old when in a 24-hour period she went from a dry cough and not feeling well to a child swollen to triple her size — virtually unrecognizable — and fighting for her life . . . and even then, the worst was yet to come.
Within 48 hours, her outer layer of skin (the epidermis) began to blister, die, and shed. Her appearance became similar to those who have suffered severe external burns, only this "fire" was internal, caused by a very rare virus that left the raw, oozing dermis (the living tissue below the outer layer of the epidermis), with its countless nerve endings, bloody and exposed. Phoenix lost 65 percent of her epidermis, including her entire outer layer of facial skin.
Doctors offered little hope to Joey and Nicole, Phoenix's parents, as they were initially perplexed by her symptoms. The Richeys were in a near state of shock — their beautiful little girl, who was seemingly healthy just hours earlier, may not live another day.
Joey, 41, has been the worship leader at Calvary Assembly of God in Decatur, Alabama, for seven years, and Nicole, 36, is the daughter of the lead pastor, George Sawyer, and grew up in the church. Their faith was solid, but this experience tested their faith repeatedly.
On Sunday morning, Jan. 8, 2017, Nicole stayed home from church with Phoenix as she had a slight fever of about 100 and seemed to be slightly swollen. Understanding the dangers of the flu, she took Phoenix to an urgent care. Believing it was the flu, doctors gave her what likely was the worst thing possible for her actual condition — antibiotics and steroids — and sent them home.
At home, things went from bad to worse. As Phoenix continued to look more swollen, a rash broke out on her neck, the interior of her mouth began to sting and hurt whenever she ate or drank anything, dark circles formed under her eyes, and her eye rims turned blood red. When Nicole took her temperature again, Phoenix's temperature had soared to 105. They headed for the Huntsville Hospital for Women and Children.
Jumping into action, the doctors put Phoenix through a battery of blood tests — nothing showed up. The doctors had no idea what was going on. By that next morning, Phoenix was taken to the Pediatric Intensive Care Unit (PICU) where she could receive one-on-one nurse-to-patient care.
"They said it would take 30 minutes to transfer Phoenix to PICU, but that turned into two and a half hours," Nicole recalls. "When they finally came back to get me, the difference in Phoenix . . . she looked like a completely different child, she was so swollen — almost beyond recognition."
Although doctors were already deeply concerned, when Phoenix said it felt like she had hacky sack beads in her throat, doctors became nervous — her throat was swelling shut. A pediatric intensive care doctor told the Richeys they believed Phoenix either had toxic shock syndrome or Stevens-Johnson Syndrome (SJS), explaining that Phoenix had to be intubated immediately before it was too late.
"Those moments, it was like the whole world stood still," Nicole recalls. "I couldn't think, pray, breathe, or cry. It was absolutely horrible. It took me a few minutes to get my mind around the fact she just might not live."
When Phoenix's skin began to shed (slough off), exposing the underlying raw dermis, doctors knew SJS was attacking Phoenix's body from the inside out. Certain antibiotics and pain medications are considered causes of SJS, not remedies. If skin loss exceeds 30 percent, the virus is categorized as an intense level of SJS called Toxic Epidermal Necrolysis (TEN). Phoenix lost 65 percent, making her extremely vulnerable to infection and disease.
"There is no medicine to stop SJS/TEN," Nicole says. "There was no physical earthly thing we could do, except pray."
And pray they did – around the clock, interceding for Phoenix through a personal 24-hour prayer time and a daily 24-hour prayer chain formed through the church. "We began to pray and cry out to God," Nicole says. "We prayed from a place, a depth in our souls, that we didn't know existed prior to this."
On Jan. 10, Phoenix was airlifted to the Birmingham Children's PICU. Doctors there examined her and held out little hope. "We turned worship music on in her room and started praying," Nicole says. "As we prayed in her room, pastors and members from the church were in the hospital lobby praying as well."
Nicole believes the prayers of that night were pure spiritual warfare, with the spirit of death trying to take Phoenix's life. "The Spirit of death was trying to get to her, but it couldn't," Nicole says. "We walked and prayed circles and interceded for hours . . . and then suddenly, I could feel the battle was won; the heaviness lifted."
Phoenix stayed in Birmingham for a week, with doctors continuing to be doubtful of recovery. The Richeys refused to buy in to the negative prognosis, instead choosing to hold fast to God's promises. On Jan. 17, Phoenix was again airlifted, but this time to the Shriners Hospital for Children in Cincinnati where more experienced doctors could assist. At Shriners, doctors spoke with confidence of recovery and the future for Phoenix, and she began to progress more rapidly.
Phoenix was slowly brought out of her medically induced sleep about two weeks later. As she recovered, doctors taught her how to change her own bandages — an incredibly painful task as the oozing dermis caused the gauze bandages to adhere to the bloody, raw layer and exposed nerves. The process was agonizingly slow as great care had to be taken in order to avoid tearing the newly forming epidermis or existing dermis.
Phoenix says that for her, it was at those times, she knew God was with her. "When I would have to do the dressing changes . . . it hurt so bad!" she says. "We would pray when it started and God would help me get through those times."
However, Nicole says God was on Phoenix's mind even while she was sedated in those horrific first weeks. One night, she saw Phoenix's mouth moving, but she couldn't figure out what she was trying to say. Suddenly she realized Phoenix was singing to the Bethel Kids album, Brave, Nicole had playing in the room.
"This baby, who was still on a ventilator, tube stapled to her face because there wasn't skin to tape it to, no skin to wrap a strap around, still heavily sedated, still 'open' over 50 percent of her body, was not just singing, she was worshiping . . . we sang through the entire album. She had hands raised at some points . . . it was the most holy moment I have ever experienced!"
On Feb. 8, finally out of extreme danger, Phoenix was returned to the Birmingham hospital, where her recovery continued in the burn unit, and her outer layer of skin closed. She would be released from the hospital on Feb. 17, the 40th day of what one could only call a nightmare experience.
Although Phoenix had already gone through more physical pain and suffering than most people experience in a lifetime, one of the side effects of SJS/TEN is that the interior of the eyelids can become abrasive. Every blink acts like sandpaper, cutting through the protective coating on the eyes, scratching the cornea, and causing opaque vision.
She spent the summer of 2017 mostly blind — having her left eye sewn shut to prevent further damage or possible infection, while the right eye only enabled her to detect light and vague forms. So far she's had 26 surgeries, with 21 being done to help her recover sight in her right eye, including reconstructing her eyelid, a Limbal Stem Cell transplant (donated by Nicole), and a corneal transplant.
"Every time I have a surgery, I know His angels go with me, so I am not scared to do it," Phoenix says. "He (God) has given me such great friends and teachers and doctors and that helps so much."
Phoenix's endurance and bravery in the face of loss, how her classmates and teachers welcomed her back with exuberance, and how the congregation cheered on her first day back to church all are a part of what makes Phoenix's courageous story heartwarming.
But "heartwarming" falls far short of God's plans. During her months of blindness, Phoenix triumphed over frustrations, she taught herself how to play the guitar, she experienced spiritual growth as she was baptized in the Holy Spirit, her faith matured beyond her years, and she now looks beyond her own needs to those of others — even though her left eye remains sewn closed to this day.
Nicole agrees that God is doing a work in Phoenix life. In video postings she wrote: "I see a child that holds inside of her more Godly character, bravery, courage, and strength than I have ever seen! I am honored and humbled to be her mom and to get a front row seat to her journey to wholeness . . . even now she takes the time to encourage me and reassure me that I'm doing a good job."
Pastor George Sawyer, 63, who expressed his profound gratitude for the prayer and financial support the Alabama district has given to the church and family throughout Phoenix's journey, says that Phoenix's battle with SJS/TEN has, in turn, strengthened the church.
"There were so many people praying so intensely that our church literally experienced a wave of revival," Sawyer says. "What was designed to take Phoenix's life resulted in a release of a fresh outpouring of the Holy Spirit . . . I know that Phoenix's illness was not sent from God, but because of the way our family and church has responded, God is being glorified and many are coming to Christ."
Phoenix believes that God has given her a desire for the future. She says she wants to become a pediatric ophthalmologist so she can help other kids with their eyes, like doctors have done for her. "I want my story to show people that Jesus is real and so faithful," she says.
Joey and Nicole have also had to make the choice for God's healing and provision on a daily basis. The "fear battle" is one that is ongoing, but Nicole explains: "For every valley, we choose to believe and stand on this: We refuse to be defined by what we see. We will be defined by what He promised — and His promises do not have an expiration date."
In July 2017, Phoenix, then 9 (she turned 10 on Feb. 22), stood with her grandfather, Pastor George Sawyer, in front of the congregation of Calvary Assembly. She expressed her thankfulness for the prayers of the people and for how God had touched and blessed her.
But then she shared a word of encouragement from God to the hundreds in attendance. Referencing Philippians 4:13 (I can do all things . . . ), which is the verse she has clung to, she told the audience, "Anybody going through rough times, and may have fell or failed a couple of times, just because you fell or failed doesn't mean that you've lost, and I think you should just get back up and keep running."
. . . words to live by.
To stay up-to-date on Phoenix's continuing journey, click here.