Healed of Stage 4 Breast Cancer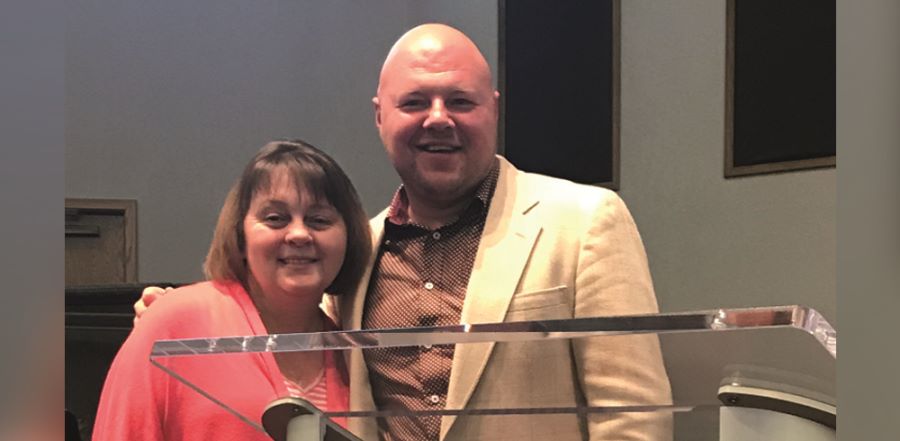 Don't miss any stories. Follow AG News!
Misty Burdette was dying. Breast cancer, which had been in remission for eight years, had returned with a vengeance. And this time doctors weren't talking cure, but using phrases such as quality of life, slowing the progression, and extending her time, because there is no known cure for stage 4 breast cancer.

Burdette, who is the women's director at Woodward (Oklahoma) First Assembly, was diagnosed with stage 1 breast cancer in 2007 when she was 32 years old. Following a double mastectomy and IV chemo therapy, it appeared Burdette seemingly had a full recovery. But in March 2015, the cancer suddenly burst back onto the scene at the stage 4 level.

Stage 4 breast cancer means that the breast cancer has metastasized — spread — from the breast to other areas of the body. Burdette had metastases in her lungs, hips, pelvis, and spine.

After the diagnosis, Burdette spent nearly four years enduring an ongoing battery of chemotherapy, proven — and not-so-proven — cancer inhibiting drugs, and made a variety of life changes in order to give herself the best chance to extend her life. Her PET scans, which are used to identify the location of cancer in the body, would typically initially reveal some regression of the cancer one month, followed by progression the next — but over time, the cancer advances were steadily increasing.

"Once the cancer enters your hips and pelvis, the pain in your legs is excruciating," Burdette says. "My [adoptive] mother had breast cancer, and she was bed-ridden for over three years. Sometimes the pain is so unbearable, you feel like you'd rather die."

Burdette admits that one night the pain was so unbearable, she prayed that God would either take her life or take the pain away . . . within hours, the pain was gone.

Despite all this, Burdette worked a full-time job through October 2018 at a local hospital, but then doctors told her she needed to stop working and go on disability in order to reduce stress and manage her pain. Throughout her battle with cancer, Burdette did her best to limit her pain medications to non-narcotics as she knew the addiction rate to opioids among cancer patients was high.

However, the reason for doctors to push Burdette into disability wasn't just about pain — they were preparing her for her final fight for life.

"In October," Burdette explains, "my PET scan came back absolutely horrible. My lymph nodes, the internal mammary chain in my chest, that whole chain lit up with cancer. They also found another spot in my lungs and a spot on my liver."

Throughout the journey, Burdette says her church family and churches in other parts of the country were continual lifting her up in prayer.

"It seemed that every time she would go to the doctor, the results would be worse," says Woodward First Assembly pastor Brad Smith, who has been ministering at the church for about a year. "She was really struggling with it . . . and then, she got serious with God."

"After hearing Pastor Brad's story of healing, I started asking him about what to do to receive what God has promised," Burdette recalls.

In addition to providing counseling, Smith pointed her to specific Scriptures and encouraged her to spend quality time worshipping God.

"Once I got to building my faith, getting more worship in my life, and truly spending that quality time with God, things started to change for me," Burdette says.

Then in November, just weeks after Burdette received her crushing PET scan report, Smith preached on being thankful, asking, Are you truly thankful the gifts and life God has given you?

"The service was amazing," Burdette says. "At the end of his message, pastor was telling people to press in a little bit more, and I was just trying to get to that next level of worship."

Suddenly, Burdette felt an intense presence of the Holy Spirit and for a moment, everything stopped.

"At that point, I looked up and from the deepest place in my soul, I thanked God for my healing," she says. "That day, the Holy Spirit did a miracle in my life, that day my body changed — I could feel that my body was different."

For skeptics, feel and fact are typically on the opposite ends of the spectrum.

"I would tell people that I feel different, that God healed me, and they would look at me weird and then suggest I was just having a good day," says Burdette.

But if Burdette thought the looks she received when she claimed she was healed — as she didn't have any medical/scientific proof — were intense, things got a lot more intense on Feb. 4 when she went in for her next PET scan.

The last time her PET scan was lit up like a Christmas tree, with cancer running rampant in her body. This time? The doctor looked and looked again. He called a colleague, who confirmed what he was seeing. This wasn't supposed to be possible . . . .

Every indication of cancer was gone — the scan was completely clean!

My doctor showed me the scan," Burdette says. "On my right lung you can see one little straight-line scar. But no indication of cancer." In fact, even her bones were recalcifying, with no sign of degeneration!

Burdette says she left the doctor's office in tears of joy and literally dancing as her doctor now agreed with her. "He told me, 'Yes, you were right. I totally believe this [result] is from a higher power . . . I believe Jesus healed you.'"

"The doctors were dumbfounded," Smith says. "But although many people were praying for Misty, I believe this was the result of a journey of personal faith — she got serious with God."

Smith says the since his arrival last year, he's seen the Holy Spirit at work at the altar and within lives, such as Burdette's — he's also seen the church grow from averaging fewer than 100 congregants to averaging 230 a week.

On Feb. 10, Burdette shared her miracle story in church. Smith followed her testimony by issuing a call to the altar for healing. The response was overwhelming as the altar flooded with people, and many later reporting being healed of pains and illnesses.

"People ask what I did differently," Burdette says. "The only thing I changed was how I believed and how I worshipped God."

To continue to follow Burdette's celebration of healing, and her willingness to share what God has done in her life, follow her posts on Facebook.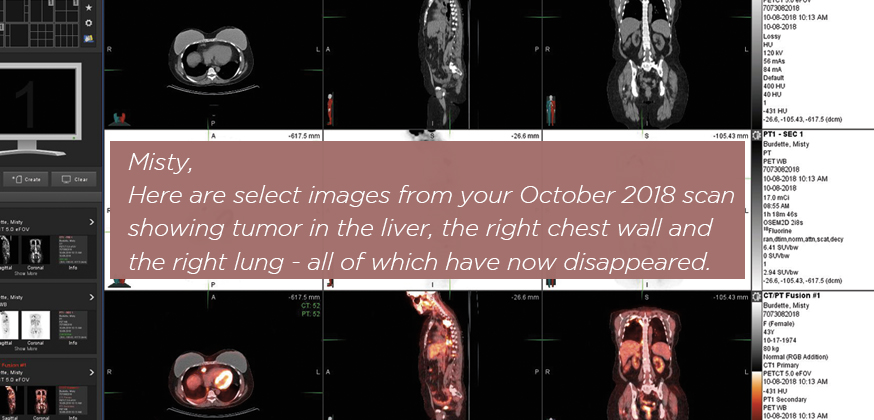 IMAGE: X-Ray and note from Burdette's doctor