Leading During an Election Season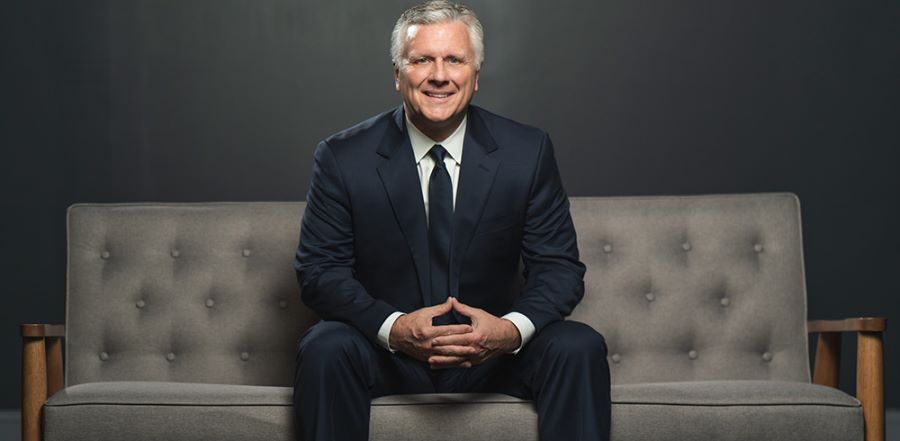 Don't miss any stories. Follow AG News!
I feel compelled to share a pastoral letter with you. We'll shortly find ourselves emerging from a historically tumultuous summer right into what will certainly be an equally divisive fall.

Polarization and politics naturally go together. It's the Spirit who brings unity. As Spirit-empowered leaders, our challenge is to maintain spiritual unity, while standing firmly on the principles of Scripture.

By the inspiration of the Holy Spirit, Paul told the Galatians, "If you bite and ravage each other, watch out—in no time at all you will be annihilating each other, and where will your precious freedom be then?" (Galatians 5:15, MSG).

Polarization in 2020 has risen to a higher level and has trickled down to even mundane decisions. But keeping Paul's admonition in mind, we should be extremely cautious that we do not allow division to seep into Christ's Church that will inevitably lead to self-destruction.

Our mission in this Fellowship is evangelism, worship, discipleship, and compassion. That's where our priorities will always be. Politics will never be on that list. Now, I get it. It is becoming more and more difficult to be salt and light in our culture. The changing realities of politics aren't helping us to fulfill our mission.

I'm grateful that our citizenship, our loyalty, and our allegiance are to the Kingdom of God. I'm also grateful that the Spirit of God can move and work through us to make a difference in a fallen world and its fallen systems. Like Daniel, Esther, Nehemiah, and so many others in Scripture, we find ourselves as exiles, called to serve faithfully in a fallen world, all while having a much higher allegiance. Also like them, we should take our calling to influence our culture and society seriously.

How should we lead in a divisive election season? We should remain laser-focused on our mission.

MISSION-DRIVEN LEADERSHIP
Evangelism. Jesus tells us in Luke 19:10, "For the Son of Man came to seek and to save the lost." We shouldn't be surprised when a sinful and fallen world acts in a sinful and fallen way. Our response should be gospel-centric. While others may be focused on endless debates and the things that divide society, the Church should be known for sharing the hope of the gospel. Don't let the news make you bitter against those who lack faith in Christ. Let it motivate you to be all the more committed to evangelism. In fact, let's pray that this election cycle will come with some Saul-to-Paul conversions — that persecutors of the Church will become proclaimers of the gospel!

Worship. While in exile, Nehemiah received a report of how bad things in Jerusalem had become. His response was one of worship and prayer. Nehemiah 1:4-5, "When I heard these things, I sat down and wept. For some days I mourned and fasted and prayed before the God of heaven. Then I said: 'Lord, the God of heaven, the great and awesome God . . . '"

As the Church, we should model an attitude of worship and prayer. Of all people, God's people should know that our answers are not in politicians, but in the power of Christ. Like Nehemiah, may our hearts grieve for our nation and may we intercede in fasting and prayer. Nothing is too hard for God!

Discipleship. Difficult decisions require discernment and discernment comes from a heart grounded in Scripture. Psalm 119:105 reminds us, "Your word is a lamp for my feet, a light on my path." We need a biblical understanding of the issues we are facing in our society in order to make informed decisions in the voting booth. Here are just a few issues that are close to my heart:

Biblical Justice. Christians and churches definitely should advocate for justice in the sense that every sinful society needs constant moral reform. Much of the condemnation from the prophets of Israel centered around the fact that justice was ignored in society. Advocating for the poor and the downtrodden in society is God's work. For the Church, the chief tool in this advocacy is the gospel itself. Are we listening to underrepresented communities? If we genuinely believe that the Spirit brings reconciliation, we should model that in our communities.

Religious Liberty. Religious freedom is far more than just freedom to worship in a church setting. It means that people should not have to go against their beliefs to conform to the government. Religious freedom protects the right to speak and live according to our beliefs, peacefully and publicly. The very First Amendment of the U.S. Constitution says, "Congress shall make no law respecting an establishment of religion, or prohibiting the free exercise thereof . . . "

The threats to religious freedom are real and upon us. Late last month, Justice Gorsuch keenly observed in Calvary Chapel v. Sisolak, "In Nevada, it seems, it is better to be in entertainment than religion." The troubling case demonstrated that entertainment venues, including casinos, could be exempt from severe restrictions placed on worshippers at religious services. Beyond this, we see fundamental threats to religious higher education, ministerial training, and Christian campus groups on secular colleges. Other restrictions threaten the way religious organizations have provided help for communities in need at food kitchens, homeless shelters, and adoption agencies.

Efforts to repress, redefine, or eliminate religious freedom are not just attacks on houses of worship, they are attacks on human dignity.

Sanctity of Life. All life is sacred and a gift from God. From conception through death, all life is to be valued, nurtured, and protected.

Unfortunately, our culture doesn't recognize this. According to the pro-abortion Guttmacher Institute, a staggering 18.4 percent of U.S. pregnancies (excluding miscarriages) in 2017 ended in abortion. That's nearly one in five new lives snuffed out before their first breath. May God have mercy.

Beyond the womb, we honor God when we engage in care for children in foster care or in need of adoption. According to the Department of Health and Human Services, more than 8,000 child-placing agencies are faith-based. That's a fact to celebrate, but there is so much more that can and should be done. The needs are great!

Marriage and Family. "The family is God's original building block of society, it's the foundation for every dimension of human life."

Opponents of marriage seem to be relentless at removing this foundation of civilization. When it comes to the sanctity of marriage, the Bible's stance is non-negotiable. It's not a conservative or liberal thing, it's a scriptural thing. Now let's be honest. The message of the Cross and the message of biblical morality have always been contrary to culture. That was evidenced even in the church in Corinth. There was a tension between God's plan for human sexuality as expressed through the message of the Cross and the libertine sexual practices in Corinth as promoted by various idolatrous creeds. Our American culture's messages regarding sexuality are just as far removed from the gospel's messages as Corinth's were.

The attack on redefining family has vast ramifications for our children and society.

Court Appointments. While it is easy to focus on the executive and legislative branches of government in an election season, it's becoming increasingly common for judicial interpretations and rulings to have a profound impact on moral aspects of our society. In local and state elections, avoid the temptation to vote blindly on judges. Pray that our executive and legislative branches will do due diligence and appoint federal and Supreme Court judges who will uphold the Constitution while supporting a moral foundation for our society.

Compassion. In Matthew 22, Jesus said that all the Law and Prophets hang on two central commandments: "Love the Lord your God with all your heart and with all your soul and with all your mind," and "Love your neighbor as yourself." It's essential that we evaluate each decision based on its impact on the Kingdom of God and on our neighbors. In doing so, we make sure our priorities are His priorities and that we are others-centered rather than self-centered.

A LOOK AT OUR RESPONSE
Like you, I believe it is important to take engagement this election season seriously. Voting is a privileged opportunity and responsibility that we have. Will you join me in prayer in the following ways?
1. Pray for God's will to be accomplished. Praying is not a token action. Prayer really does change things!
2. Pray that the Church, as the body of Christ, would truly be salt and light, setting a godly example of people who have dual citizenship.
3. Pray that ministers will not allow political rhetoric to replace their prophetic relevance.