This Week in AG History -- Feb. 5, 1984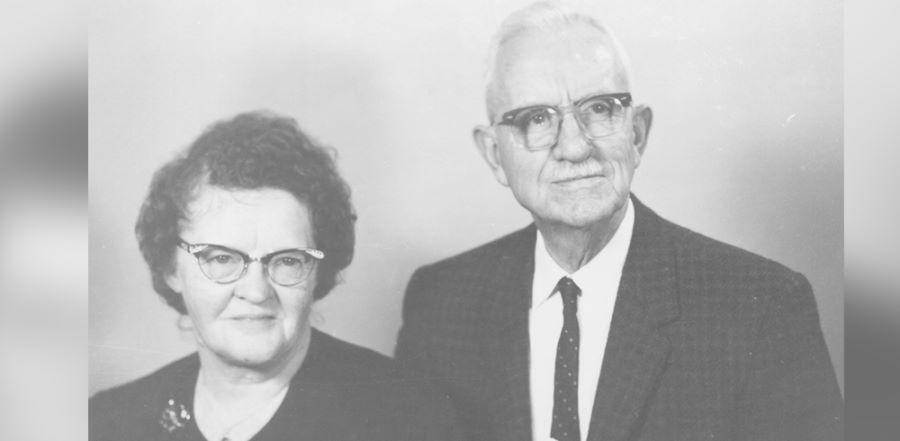 Don't miss any stories. Follow AG News!
Frank Mathews Boyd (1883-1983) is remembered as one of the early theologians of the Assemblies of God. He was born Dec. 24, 1883, in Pittsburgh, Pennsylvania, and spent much of the next one hundred years traveling the nation ensuring that Pentecostal ministers had access to a quality ministerial education.
In 1906, Boyd traveled to Oakland, California, for a job opportunity. While there, he attended a Bible study concerning the second coming of Christ. The study of the end times convicted him as to his own life purpose. He made a commitment to follow Christ and soon felt a call to full-time ministry.
Boyd received his formal theological training from three evangelical schools. After graduating from the Missionary Training Institute at Nyack, New York, in 1911, he attended Biblical Seminary in New York and also earned his bachelor's degree at Los Angeles Pacific College. In the early days of the Pentecostal movement, local churches often ordained men and women for ministry and Boyd was ordained in 1912 by Bethel Pentecostal Assembly in Newark, New Jersey. He later served as the principal of their Bethel Bible Training School in Newark. When the Assemblies of God was formed in April of 1914, Frank Boyd was one of its first ministers, transferring his papers to the organization in August of that year.
In 1917, Boyd married Helen Calvert at Tottenville, Staten Island, New York. This began an adventure of traveling, teaching, and mentoring students for ministry. When the General Council opened its first national school in Springfield, Missouri, in 1922, Boyd was asked to serve as the first dean of Central Bible Institute (CBI). Boyd was also involved in administrative leadership at Glad Tidings Bible Institute and Southern California College during the 1930s and 1940s. For two years, he served as a marketplace chaplain at Severance Tool Industries in Saginaw, Michigan, before being called to return to Springfield for educational ministry at both CBI and the national office of the Assemblies of God.
During his second term at CBI, Boyd noted a need for the training of students who were not able to move from their homes and attend ministerial training schools. To help meet this need, Boyd founded Berean School of the Bible (now part of
Global University
) in 1947 as a correspondence school. Boyd authored many of Berean's original textbooks using his instructor's notes from CBI classes.
Frank and Helen Boyd traveled during their years of educational ministry and taught for one year at Central Bible Institute in Japan. After Boyd retired in 1963, CBI named and dedicated "Boyd Hall" in 1968, which served as the first home for many newly married ministry students.
Boyd also served the Fellowship as a prolific author, especially writing on Bible prophecy, including
The Budding Fig Tree
(1925),
God's Wonderful Book
(1933),
The Kenosis of the Lord Jesus Christ
(1947),
Introduction to Prophecy
(1948),
Signs of the Times
(1950),
The Book of the Prophet Ezekiel
(1951),
Ages and Dispensations
(1955), and
Studies in the Revelation of Jesus Christ
(1967).
One of his theological contributions was to promote a modified form of dispensationalism that fit Pentecostal teachings. He also wrote over 100 articles for the
Pentecostal Evangel.
Many of these were responses he posted for a weekly question-and-answer column.
Helen Boyd served on staff at each of the Bible schools where her husband ministered, mentoring students at CBI as a teacher and dean of women. She also was a proofreader and wrote Sunday School quarterlies for the Gospel Publishing House. After 63 years of marriage, Helen passed away in 1980.
On Dec. 24, 1983, Frank Boyd celebrated his 100th birthday with a party held at Maranatha Village, the Assemblies of God retirement community in Springfield, Missouri. He passed away on Jan. 13, 1984. Frank and Helen Boyd are buried in Eastlawn Cemetery in Springfield.
A report about Frank M. Boyd's 100th birthday celebration is featured on page 12 of the
Feb. 5, 1984, issue
of the
Pentecostal Evangel.
Also featured in this issue:
• "A Righteousness That Will Stand," by Stanley M. Horton
• "The 39th Year," by Stephen V. Rexroat
• "Tribute to a Missionary Teacher," by Charles T. Clauser
And many more!
Click here to read this issue now
.
Pentecostal Evangel
archived editions courtesy of the
Flower Pentecostal Heritage Center
.