This Week in AG History -- Sept. 20, 1941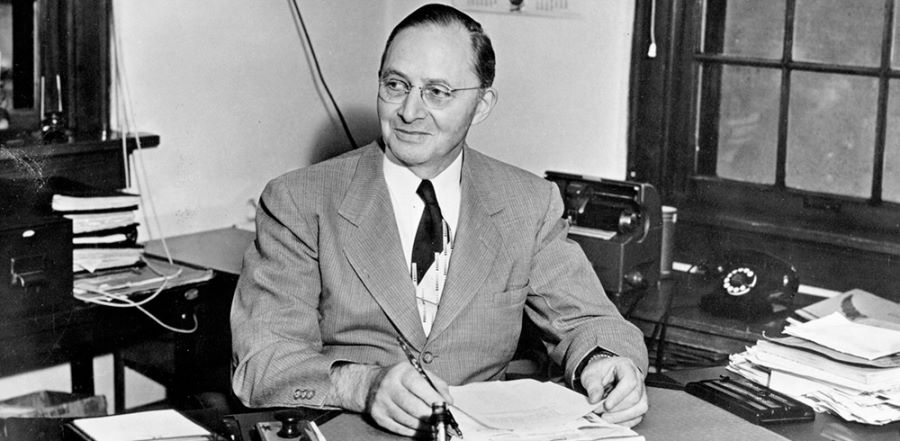 Don't miss any stories. Follow AG News!
Noel Perkin (1893-1979), known as "Mr. Missions," served as missionary secretary (now called executive director of AG World Missions) for the Assemblies of God (AG).
Born in London, England, he moved to Canada at the age of 18 and took a job with the Bank of Montreal in Toronto. He worked there seven years and became head of the savings department. He also joined efforts with a group of Christian businessmen and established a Pentecostal church in Toronto.
In 1918, Perkin was ordained by the AG and then did missionary work in Argentina. After three years of missionary work, he moved to the U.S. and settled in Rochester, New York. He became assistant pastor of Elim Tabernacle and attended Elim Bible School where he met his wife. He married Ora Blanchard in 1922 and pastored small churches in New York over the next four years.
In 1926 the Perkin family moved to Springfield, Missouri, where Noel Perkin started working at the national office of the AG. He became the assistant missionary secretary for a year before accepting the position of AG Missionary Secretary. He served 32 years, from 1927-1959.
Missionary Secretary Noel Perkin gave an address at the 1941 General Council on the topic, "Occupy Till I Come." He spoke on missions from a global perspective, talking about the current world crisis and the role of missionaries. At that time, World War II was well underway, but the United States would not enter the conflict until later that year after the bombing of Pearl Harbor on Dec. 7, 1941.
Although Perkin mentioned that many countries were closed to gospel work at that time, he was encouraged because "even though there is not any opportunity to do much, if any, missionary work through American missionaries, yet multitudes of the people are still being reached through the courageous service of native evangelists and pastors."
Perkin gave some glowing testimonies of the gospel message being shared underground and on the war front. He shared one example of a nurse who worked both in a supply base and also in tending to and escorting wounded soldiers from the front lines to a hospital. An American saw her helping soldiers and asked, "Are you not already wounded and partly incapacitated?" "Yes," she replied quietly, "but there is such a need at the front. You know they expect a lot of us who are Christians."
Perkin mentioned difficulty in getting workers to the mission fields and difficulty in getting funds to certain fields. But he still promoted missions efforts, even if it involved sacrifice. He closed his remarks by saying, "The crisis is, what shall we do with the challenge that is set before us?" His response was, "Not do less but more, for the night settles down upon us when no man may work."
Missions has always been paramount to the AG. At the second General Council in November 1914, a resolution was adopted which committed the AG to "the greatest evangelism that the world has ever seen." This has continued to be a primary goal of the Assemblies of God throughout the decades.
Read Noel Perkin's address, "Occupy Till I Come," on pages 4-7 of the
Sept. 20, 1941, issue
of the
Pentecostal Evangel.
Also featured in this issue:
• "The Work Whereunto I Have Appointed Them," by Ernest S. Williams
• "The Diary of a Delegate"
• "Central America Presents a Great Opportunity," by John L. Franklin
And many more!
Click here to read this issue now
.
Pentecostal Evangel
archived editions courtesy of the
Flower Pentecostal Heritage Center
.