50 Years After Roe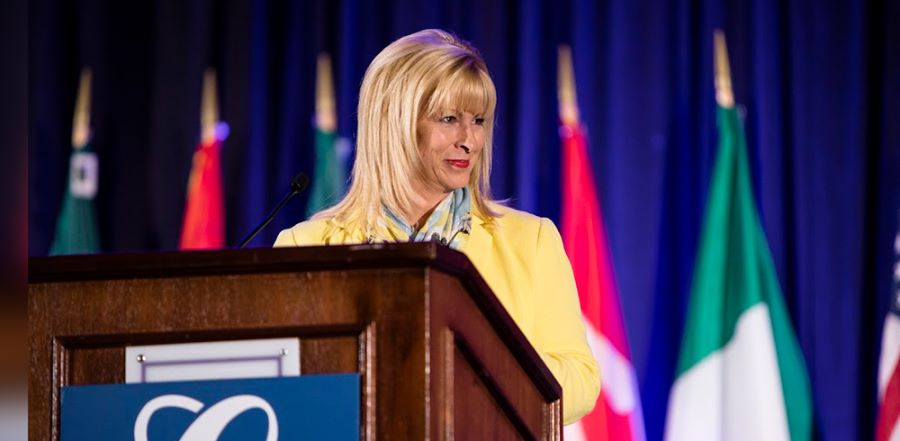 Don't miss any stories. Follow AG News!
First of two parts.

While last June's U.S. Supreme Court ruling in Dobbs v. Jackson Women's Health Organization reversed 49½ years of nationwide legal abortion, subsequent events have shown the matter is hardly settled.

Pro-abortion activists throughout the country have terrorized pregnancy care centers, intimidated lawmakers, and renewed efforts to pass legislation enshrining abortion. Since the high court ruling, voters in three states have added abortion as a fundamental right and three others have rejected pro-life referenda.

The visceral reaction stands in sharp contrast to the aftermath of the Supreme Court's Obergefell v. Hodges decision in 2015 legalizing same-sex marriage throughout the land. Even though many, especially evangelical Christians, oppose same-sex marriage on moral grounds, Americans overwhelmingly accepted the ruling as settled law. A record 71% of Americans now approve of same-sex marriage, according to Gallup, up from 60% at the time of Obergefell.

Not so with Dobbs. Activists continue to agitate for the procedure to be allowed everywhere in the country. An 8-foot-high fence went up around the U.S. Supreme Court building a day after the decision because of massive protests.

Jan. 22 marks the 50th anniversary of Roe v. Wade, which legalized abortion throughout the country until Dobbs returned the matter to states. Clearly, after decades of fairly even divides on the acceptance of abortion, Americans who now oppose it are seen as countercultural. A Pew Research Center poll conducted last year showed 61% of Americans believe abortion should be legal, with 19% of those saying there should be no exceptions. Only 37% of Americans see reasons for abortion to be unlawful, with only 8% saying there shouldn't be exemptions. The Assemblies of God position is that abortion is a morally unacceptable evil alternative for birth control.

VIOLENT REACTION
"The pregnancy help movement was overjoyed when Roe was removed so that women would have more time to consider their pregnancy options," says Cindi Boston, vice president of the Columbus, Ohio-based Heartbeat International, the world's largest pregnancy help movement. "But we didn't expect this type of vandalism and brutal attacks in the wake of Dobbs."

The aftermath has included physical damage to over 175 pregnancy care centers, pro-life organizations, and churches in the U.S. The onslaught has included arson, threatening graffiti, smashed windows, bogus phone calls, hacked bank accounts, and fake clients tying up resources. A militant pro-abortion organization, Jane's Revenge, has claimed credit for many of the attacks. No arrests have been made.

Violent opposition to Dobbs began even before the rendering of the decision because of an unprecedented leaked draft of the decision.

Sheila L. Harper, founder and president of the Assemblies of God abortion-recovery ministry SaveOne based in Hendersonville, Tennessee, says chapters as well as individual leaders have been targeted, from slashed vehicle tires to shattered center windows. Harper doesn't find the mayhem surprising.

"This generation has been raised to think that abortion is government-provided health care," says Harper, 57. "They truly believe their rights have been taken away."

Kristen K. Waggoner, Assemblies of God legal counsel and president of Alliance Defending Freedom based in Scottsdale, Arizona, is grateful that anti-abortion organizations are continuing their ministry.

"Pregnancy centers are refusing to be intimidated and are continuing to offer their life-saving and life-affirming services: free ultrasounds, counseling, baby clothes, parenting classes, and maternity homes," she says.

Waggoner, 50, says the abortion industry has convinced many individuals they "need" abortion.

"Abortion advocates want abortion on demand, for any reason or no reason at all, and in every corner of the country," Waggoner says.

Waggoner believes the ferocity with which abortion advocates have undermined the value of life led to a setback in November when voters in California, Michigan, and Vermont approved ballot initiatives adding abortion as a right to their state constitutions. At the same time, Kentucky residents voted down an amendment declaring nothing in the state constitution guarantees a right to abortion. Also in November, Montanans spurned a proposed statute declaring that infants born alive at any stage of development are legal persons. Last August, Kansas voters rejected a referendum declaring state residents had no right to abortion.

THE STATE OF ABORTION
Since Dobbs returned the legality of abortion to states, although the majority allow the procedure, most have some measure of restriction. Lawmakers in various state legislatures this year will debate whether to limit or expand abortion.

Currently, eight states have unfettered abortion on demand up to live birth, while 14 states, primarily in the South, have banned abortion outright. Yet that status in some states is in limbo because of court challenges for such measures as fetal heartbeat bills, which ban abortion once an unborn child's heartbeat is detected, as early as 22 days of gestation. Waggoner is confident more pro-life bills will be passed at the federal level eventually.

Since Dobbs, 66 abortion facilities in 15 states have closed and there now are four times as many pregnancy care centers in existence. However, abortionists in several states are planning mobile abortion clinics near boundary lines adjacent to states that have no facilities.

Various corporations are offering to pay thousands of dollars in travel expenses for workers to obtain an out-of-state abortion if they don't have access where they live. Boston, 60, sees this as a calculated business decision, not a gesture to empower women.

"Employers that encourage women to terminate a pregnancy rob them of their natural maternal health and instinct," says Boston, a graduate of the AG's Evangel University. "It seems self-serving to create a situation where there is no interruption to the work schedule."

Harper, a U.S. missionary chaplain, agrees that the abortion payment offers are detrimental to women.

"It's a way for companies to save time and money spent on dollars for maternity leave to reduce overhead," she notes.

CHEMICAL WARFARE
Yet the battle has shifted away from the abortion facility to the privacy of one's own residence, where a chemical abortion can be performed. This abortion pill route involves a two-step regimen of taking mifepristone and misoprostol before the 10th week of pregnancy. The first drug blocks the hormone progesterone in the mother, in essence starving the preborn baby inside her of nutrients. The second pill, ingested a day or two later, initiates uterine contractions and bleeding that result in the delivery of a deceased fetus.

In November, Alliance Defending Freedom filed a lawsuit on behalf of four medical associations and four physicians challenging the Food and Drug Administration's approval of chemical abortion drugs for use in the U.S. The suit also contests the FDA's subsequent removal of basic protections for women and girls who take the drugs. The abortion pill has been available in the U.S. since 2000.

Waggoner says the FDA never required the manufacturer to conduct studies on how the drugs would be used under the approved label, nor did the agency assess the safety of the pills on adolescent girls. Several girls have experienced severe bleeding that requires blood transfusions and suffered life-threatening infections necessitating intravenous antibiotics, Waggoner says.

In 2021, the FDA authorized mail-order abortions, where a woman can purchase the drugs without even making an office visit to confirm the pregnancy, determine the gestational age of the baby, or identify whether the woman has an ectopic pregnancy. Earlier this month, the Biden administration finalized a rule change that says women no longer need to visit pharmacies in person to purchase mifepristone and misoprostol, but can do so through the mail instead.

"Our physician clients are witnessing an increasing rate of women ending up in emergency rooms with severe complications from chemical abortion drugs," Waggoner says. "We are seeking to protect the health, safety, and welfare of women from this dangerous form of abortion."

Waggoner, a graduate of the AG's Northwest University, also says some hostile government officials are attempting to silence pro-life voices with laws targeting pregnancy centers.

AT-HOME TRAUMA
Even before the Dobbs ruling, in part because COVID-19 limited visits to abortion facilities, most abortions in the U.S. started taking place not in a facility with medical staff, but rather at home.

The number of at-home chemical abortions has increased since Dobbs, now accounting for 60% of abortions in the U.S. The girl or woman often is alone at the time.

More than 80 websites offer to distribute abortion pill packs by mail to those who pay for them. Earlier this month, the Justice Department issued an order that the U.S. Postal Service can keep mailing mifepristone and misoprostol, even in states that have laws banning abortion. The order said the two-step regimen is "safe and effective for the medical termination of early pregnancy."

Waggoner is incredulous over the legal opinion.

"If a state has outlawed abortion, that prohibition typically extends to all forms of abortion — surgical or chemical," Waggoner says. "Even though there are foreign entities willing to sell women chemical abortion drugs over the internet, there is no oversight and control into what these drugs actually contain."

Waggoner says mifepristone and misoprostol have a complication rate four times higher than surgical abortions.

"Mail-order chemical abortion pills are an unregulated, unmonitored market," Boston says. "A chemical abortion robs women of the dignity of a pregnancy decision."

Next: Why pro-life advocates are hopeful.
TOP PHOTO: Cindi Boston speaks at a pro-life event.
LOWER PHOTO: Cindi Boston (second from left) visits a pregnancy care center in Italy.