A Prisoner for Christ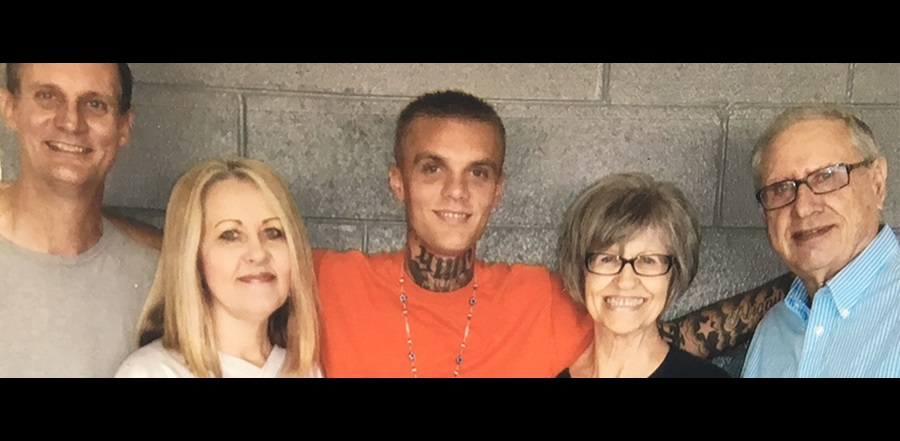 Don't miss any stories. Follow AG News!
Zakary Chase Howard excelled as a student while growing up, played as a starter for three years on the varsity basketball team, and stayed involved in youth group at Buckeye First Assembly in the far west Phoenix suburb where his father, Keith Wayne Howard, is lead pastor.

Gifted with a broad vocal range, Zakary led worship at the church. Accepting a district youth ministry 40-day challenge as teenagers, Zakary and his brother, Nicholas, carried their Bibles wherever they went, including school.

After graduating from high school, Zak headed off to Southwestern Assemblies of God University, the Assemblies of God school in Waxahachie, Texas, where his dad graduated. But Zak opted not to return for his sophomore year in the fall of 2013. Back home over the summer, Keith and his wife, Stefanie, noticed a change in Zak's behavior. Slowly and progressively he became more distant.

"We knew he was hurting, but he wouldn't talk to us about anything," Stefanie says.

Without his parents' blessing, Zak moved away from the family home into an apartment with friends in February 2014.

Zak even got a tattoo on his neck with large letters of YWF — signifying his new life philosophy of "young, wild, and free." Contrary to his upbringing, Zak liberally sampled lifestyle choices that included drinking alcohol, smoking marijuana, and trying other drugs of various kinds.

"I was living in rebellion to my parents and God, partying nonstop and doing whatever my heart desired," Zak remembers. "Looking back now, it was more of a cry for help. I wanted to mask the emptiness I felt inside."

When Zak asked to return home 10 months after moving out, his parents heartily agreed — provided he adhere to house rules, which included attending church Sunday mornings and abstaining from drugs. Only later did Keith learn that Zak sneaked out nightly to smoke marijuana.

"He made horrible choices to keep using pot," Keith laments.

THE WORST DECISION
The pretense came to a crashing halt following the events of April 28, 2015. The unemployed 21-year-old Zak agreed to accompany an acquaintance, Richard Anthony Burns, to make a drug delivery in the hopes of scoring some free weed. Their casual relationship revolved around one activity: smoking pot.
But when the third party, 18-year-old Matthew Christensen, drove up to an undeveloped lot behind an elementary school, Burns pulled a 22-gauge rifle and shot Christensen seven times.

Zak and Burns stole Christensen's car and fled the scene.

"I was in a state of shock," Zak tells AG News. "After seeing someone shot in front of me, I was in fear of my own life at this point."

Early on the morning of April 29, Zak crawled through his bedroom window. A few hours later, Keith read his morning devotions, focusing on Deuteronomy 3:22: "Do not be afraid of them; the LORD your God himself will fight for you." Little did Keith know how providential that verse would become.

Throughout the next couple of days, Zak grappled with whether to reveal the horrific ordeal to his parents. He kept silent.

"I truly did want to contact authorities," Zak recalls. "But I wondered if I would put my own family at risk. I was stuck. I was numb."

The evening of April 30, Buckeye First Assembly took a lead role in a 22-church citywide evangelistic service, emceed by Keith. Zak and Nic, then 18, both attended the event.

Just before 10, Keith pulled into the home driveway. A dozen officers with the local Special Weapons and Tactics team surrounded the vehicle, holding assault rifles and hollering orders not to move. As Nic exited, SWAT officers pinned him to the ground, but Zak yelled, "It's not him; I'm the one you want."

In jail early the next morning on May 1, Zak rededicated his life to the Lord.

For the next 563 days, Keith and Stefanie couldn't have physical contact with their older son.

Even though the Phoenix valley, where the Howards live, represents the fifth largest city in the U.S., Keith and Stefanie felt as though they lived a fishbowl existence. The murder turned out to be a high-profile media case.

"Part of me died that night," recalls Keith, who has been a credentialed minister since 1988. "That first week I told the Lord I didn't want to be a pastor anymore."

However, those in the church as well as leaders in the Arizona Ministry Network rallied around the family after the crisis. The church board insisted Howard take 10 days off with pay. For several weeks, church members brought meals to the Howards.

"Our church family surrounded us and carried us," says Keith, who felt the Lord affirm his pastoral calling once he sorted through conflicting emotions.

"There would be mornings I would wake up with almost a sick feeling when I remembered what our new 'normal' was," Stefanie remembers. "There was also a numbness. God's strength was my only hope."

Even though Zakary didn't conspire to commit the murder and didn't touch the trigger, prosecutors argued his complicity could result in a first-degree murder conviction — which potentially carried the death penalty. In a plea bargain, Zakary confessed to second-degree murder. His 18-year sentence includes no possibility of early release. Burns, the triggerman, is behind bars for 25 years after pleading guilty to second-degree murder.

At Zak's sentencing, Keith told the Christensen family that the Howards mourn their loss. Zak apologized through his attorney to Matthew's mother for his part in the tragedy.

"I pray for the Christensen family often," Zak says. "The whole thing grieves the deepest part of me."

PRISON PASTOR
Although Zak could have been sent to any of the 11 correctional facilities around the Grand Canyon State, he ended up at Lewis prison in Buckeye — where his parents live. Keith and Stefanie are allowed to visit him for eight hours either Saturday or Sunday, plus four hours on Monday. Every week, they maximize their time with him.

Jim Carper is co-director of Prisoners of Hope Ministries, a Global University program based in Youngstown, Arizona. Carper has been volunteering with the ministry since 1995. At 81, he still conducts four jail services weekly, in additional to counseling individual inmates.

Carper visited Zak on a weekly basis during the 14 months Zak spent in county jails before being sentenced to a state prison. Carper befriended Zak, encouraged him, and offered fatherly counsel. Carper immediately noticed Zak didn't act like most inmates.
"I felt like I was talking with a seasoned pastor," Carper says. "He knew the Word of God, and at the same time was loving and caring."

Stefanie's parents, Jerry and Mamie Roberts, have been constant supporters of their grandson. The couple, who live in Sun City West, make the 50-mile drive to prison every weekend and each Monday.

"Lewis prison is our second home," says Jerry, who began ministry as an evangelist at the age of 17 and has been an ordained AG minister since 1964. At 77, Jerry — who spent 22 years as an Assemblies of God world missionary (including a stint as Central America area director — now serves as pastoral care director for the 70 churches of the Phoenix-based Hispanic Southwest District. Mamie volunteers with Prisoners of Hope, recording grades for Global University courses and corresponding with inmates. She also visits women in county jails.

Unlike many inmates, Zak exudes gratitude, contentment, and gladness. He conducts a Bible study in the prison yard and regularly counsels other convicts in his pod. While incarcerated, Zak has led 17 other inmates to salvation in Jesus — everyone from a Mexican gang leader to a white supremacist tattooed with images of swastikas and Adolf Hitler. Zak has no intention of removing his own prominent tattoos.

"God uses them now to give me access and credibility to the people I minister to in here," Zak says.

"Zak has made a tremendous impact on guys in their 40s, 50s, and 60s — some of them who have been in and out of prison several times," says Carper, who attends Church on the Green in Sun City West. "Even though he's going to be in for 18 years, he has a good attitude. He knows God has a work for him to do there."

"He's thriving in prison," Jerry Roberts says. But Roberts is most encouraged that Stefanie has regained her joy.

"My daughter can smile now and really mean it," he says.

Zak's only sibling, Nic, now lives in Italy, where he is a paid civilian Protestant worship director at Aviano Air Base. Nic's wife, Taylor, is an Air Force staff sergeant. Nic says the whole ordeal has reshaped his views toward prisoners.

"I actually pray for them now, I actually think of their families now," Nic says. "Before, I would see a mugshot on the news and think, That monster is getting what he deserves. I now know that their story does not end there. For many of the individuals who've come to know Christ through my brother, their lives are just beginning. They spiritually hunger for truth, love, and purpose."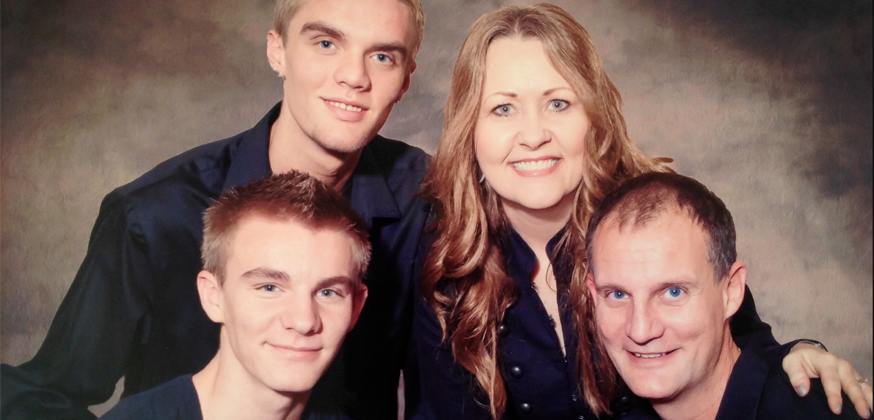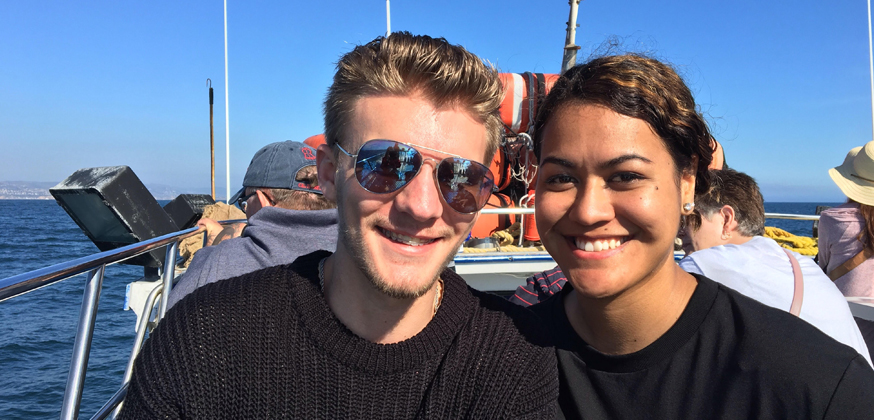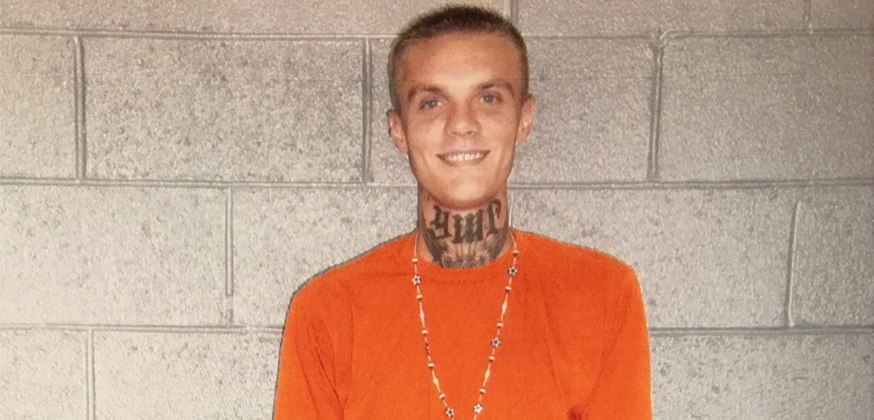 IMAGE - top: Zakary Howard receives weekly visits from his parents, Keith and Stefanie Howard, as well as grandparents Mamie and Jerry Roberts.
IMAGE - Slide two: Zak's only sibling, Nicholas Howard, and Nic's wife, Taylor, now live in Italy.