AGWM Responds to Double Disasters on Two Continents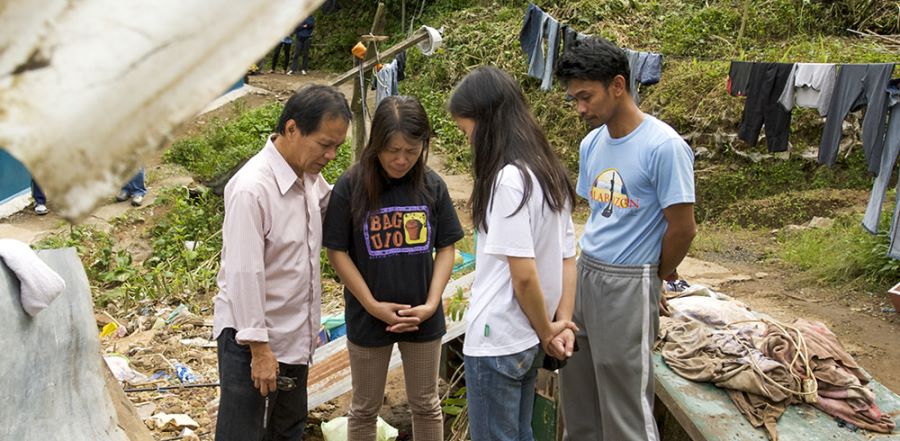 Don't miss any stories. Follow AG News!
A very active storm season in 2020 has battered regions around the world, posing added challenges to nations already reeling from the coronavirus pandemic. Most recently, four major storms have buffeted the Philippines and Central America—two impacting each region.
AGWM missionaries and national believers in each location are riding out the storms and their aftermath, while also serving as first responders to begin addressing overwhelming immediate needs.
Jeff Hartensveld, AGWM Asia Pacific regional director, says, "After Cyclone Rolly went through the Philippines' Bicol region at the beginning of November, another more devastating storm, Typhoon Ulysses, went through the main island of Luzon on Nov. 11 and 12. In my years as Asia Pacific director, I have never seen flooding like this."
Hartensveld is working with Area Director Sam Bowdoin to put a team together to do direct relief. They hope to send mobile units and try and get to the most needy places.
"Please pray for the Philippines as so many communities across the islands struggle to recover from devastating floods," Hartensveld says. "AGWM Relief is already responding with preliminary financial assistance to help with urgent needs."
AGWM missionaries across Central America have request urgent prayer in the wake of two Category 4 hurricanes (Eta on Nov. 3 and Iota on Nov. 17) making landfall less than 15 miles apart. Many churches, pastors and believers have lost everything in the floods. An estimated 145 lives have been lost, and tens of thousands are displaced across Mexico, Panama, Honduras, Nicaragua, Guatemala, and El Salvador.
David Ellis, AGWM Latin America Caribbean regional director, says, "AGWM Crisis Response is currently helping hardest hit Honduras and Guatemala, assisting with needs in that region — these include infant care materials, such as diapers and formula, hygiene items, purified water, and food provisions. Mattresses for shelters, COVID rapid tests, and other essentials are needed for displaced people currently being sheltered with an attempt to keep pandemic patients separated from the unexposed. Pray that each nation's emergency agency leaders will have wisdom to coordinate relief and recovery, and that our AG churches in communities that have been flooded or impacted in other ways will have opportunity to share the hope of the gospel as they serve those in need."
Those who feel prompted by the Lord to assist in these emergencies, please visit giving.ag.org and type "AGWM Crisis Response" in the space labeled "Compassion."