An Aussie in the Hawkeye State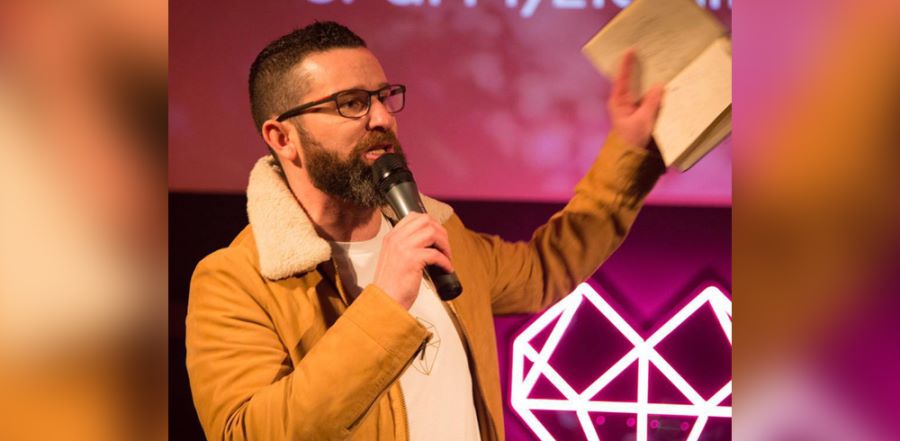 Don't miss any stories. Follow AG News!
His customary greeting of "G'day, mate" is an indicator that Jesse A. Newman isn't the typical Iowa Assemblies of God pastor.
Indeed, Newman lived his first 29 years in Australia. A speaking invitation to the Hawkeye State in 2011 from then-
Iowa Ministry Network
youth ministries director
Heath Adamson
changed everything.
Newman, then a youth and young adults pastor, left the 120 degrees of the Land Down Under for a conference in Iowa, where the temperature dipped to 20 degrees below zero. Newman says the Holy Spirit convinced him to stay and plant a church.
"I immediately felt at home like never before," says Newman, now 37. He flew back to Australia and his wife, Lauren, quickly acceded to the 9,000-mile relocation with their two children.
Newman accepted an offer to replant a struggling congregation of 30 people in Clive, a growing western suburb of the capital Des Moines. He worked six months building a launch team and opened the rebranded fellowship,
Eternity Church
, with 80 initial adherents. The new congregation had $18,000 in the bank — but $30,000 in debt from the former church.
Nevertheless, residents in the overwhelmingly white, affluent suburb began flocking to Eternity Church. Brandon K. Beaman, who in the early going served as young adult pastor, believes Newman's gregarious personality and authenticity are largely responsible. Moreover, Beaman believes Newman's faith is a beacon for churchgoers.
"What I like most about Jesse is that he believes God can do anything," says Beaman, 30. "He dreams really big, and he has seen God come through in big ways as a result."
In eight years, Eternity Church has grown to an average of 1,300 weekly attendees, most of them new converts. Many are young professionals — physicians, nurses, big business owners — but there are a good share of blue collar bricklayers, plumbers, and electricians as well.
Beaman believes Eternity Church also has increased numerically due to Newman's generosity in the community. Beaman benefited directly from Newman's assistance when he planted
Hilltop Church
in nearby West Des Moines in 2018.
"Jesse was supportive throughout the whole process, providing guidance and finances," Beaman says. Eternity Church continues to provide funds for specific Hilltop Church needs such as signage and sound equipment, Beaman says.
"My faith grows just being around him," Beaman says.
Newman says last year Eternity Church donated $200,000 to local causes. Besides helping other churches, he says Eternity contributed $60,000 for utilities, groceries, and gasoline for people in need, plus $50,000 for renovating the local public school library.
The Newmans have added three more children since moving to Iowa. Lauren serves as co-lead pastor at Eternity Church.