Campus Access Conflict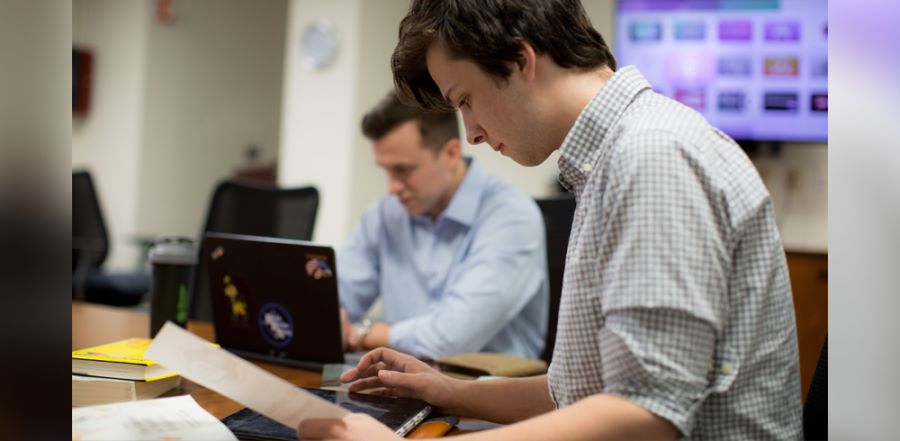 Don't miss any stories. Follow AG News!
After five years of increasing restrictions on the First Amendment religious liberties of Christian groups at mainstream colleges and universities, Chi Alpha Campus Ministries officials are guardedly optimistic about the future.

"It's been hard for a long time, but we're hopeful that we may be reaching a turning point," says E. Scott Martin, national senior director of Chi Alpha, a department of Assemblies of God U.S. Missions that is chartered to hold meetings on more than 300 campuses.

A shift came earlier this year with a ruling in what is known as the BLinC case. With assistance from the Becket Fund for Religious Liberty, Business Leaders in Christ, a small student group at the University of Iowa, sued the Iowa City school after being kicked off campus.

The university contended that BLinC had discriminated against Marcus Miller, an openly gay student who sought to serve on the organization's executive board. Miller admitted he didn't believe in BLinC's standards of sexual conduct based on Scripture.

Federal Judge Stephanie M. Rose ruled that the university erred in deregistering the student group because its statement of faith required student leaders to adhere to the conviction that sex outside monogamous heterosexual marriage is wrong. Rose noted that the school approved the constitutions of numerous organizations that explicitly limit access to leadership based on religious views, race, and sex. This included a "gay-affirming" organization, a club for "black queer individuals," and an all-female a cappella singing group. A recognized student club is entitled to both funding from the university and access to space on campus for activities.

Rose determined that the University of Iowa violated BLinC's First Amendment rights to free speech, expressive association, and free exercise of religion.

"BLinC won in court and the university had to rescind its order," notes Martin, 56. "It's illegal to discriminate in terms of recognition based on religious views."

Martin says the litigation sent a message to schools hostile to religious groups. Besides suing the university itself, BLinC named a trio of officials as defendants. If school employees realize they can be held personally liable they will be less likely to implement anti-religious policies, Martin says.

"This could be a massive game changer," Martin says. "Before, student groups that disagreed with university policies were labeled as intolerant and bigoted. We're hopeful university officials will learn they can't just bully."

TARGETED BELIEFS
Still, issues remain. Since 2016, the Assemblies of God has been engaged in a legal tussle with a West Coast college that decertified the local Chi Alpha group — specifically because of its Pentecostal heritage and doctrine. No other student groups on campus received such treatment.

"To deny Assemblies of God students the right to assemble with their peers based upon their theological and doctrinal belief system is true discrimination," Martin says.

Chi Alpha and other student religious groups consistently argue that they, unlike political or ideological groups, are being targeted because of Christian beliefs. Schools routinely allow multiple organizations to violate blanket nondiscrimination clauses. The chess club wouldn't allow a non-chess player to be president, College Democrats don't permit a conservative to head their group, and women don't have equal access to play on the men's football team. Moreover, sororities and fraternities restrict membership in various ways.

"Federal law and Supreme Court rulings have determined that a school must treat all student groups equally, without discriminating based on viewpoint," says Curtis Lee Cole, an ordained Assemblies of God minister who is the national Chi Alpha campus legal specialist.

While public universities respect the leadership and membership selection policies of many secular groups, religious organizations often are singled out. The attacks come from a number of directions, including longstanding religious beliefs about marriage and gender — and even their requirements that leaders must be spiritual at all.

Chi Alpha itself has been targeted for these reasons, as the group's best practices guidelines affirm that student leaders must serve as spiritual mentors to at-large participants and believe that the Bible is the ultimate authority for beliefs and practices.

"Our organization cannot survive if the spiritual leaders of said organization do not share and own the values, beliefs, and mission of the organization," the guidelines state.

INTEGRITY MATTERS
Thus, the election of officers remains an extremely important issue, as many universities insist that sectarian student groups can't discriminate when it comes to sexual orientation or gender identity.

"What's at play is Chi Alpha's ability to insist that student officers and leaders are Christians," says Cole, 54. "There has been an overreach by administration officials under the guise of nondiscrimination to actually discriminate against Christian groups."

Daniel Blomberg, senior counsel for the Becket Fund for Religious Liberty based in Washington, D.C., says school officials argue that it's prejudicial to insist that a group's leaders be religious.

"Chi Alpha's response is that it's not discrimination, it's integrity," says Blomberg, 39. "Chi Alpha needs to be allowed to have leaders who believe in the God they are praying to. It would be unfair to have someone undertake the serious spiritual responsibility of leading prayer, Bible study, or worship without believing in what they say. When the government tries to tell a religious group who its leaders should be, it violates fundamental aspects of the separation of church and state."

"Our contention is it's not religious liberty when a university mandates that someone who is not a Christian be in leadership," says Martin, who pioneered the Chi Alpha chapter at the University of Arizona in Tucson.

Martin, who has led the national ministry headquartered in Springfield, Missouri, since 2014, stresses that any student can be a member of Chi Alpha, and anyone is welcome to attend small groups, retreats, trips, social activities, and worship services. But when it comes to who is running the meetings and events, officers must adhere to Assemblies of God theology and scriptural admonitions.

Chi Alpha has been able to resolve differences before. For example, in 2015, the Chi Alpha group at California State University Stanislaus returned after being forbidden to meet at the Turlock campus. The reinstatement came after 14 months of negotiations between Cal State administrators and Becket.

CAUTIOUSLY HOPEFUL
Cole served as a Chi Alpha missionary for 16 years before becoming national chief operations officer of the ministry, a post he held from 2008-15. As campus access specialist, in the past five years he has dealt with nearly 50 instances of religious liberty clashes over university policies. Most have been quickly resolved. If not, Becket usually becomes involved. Since 2014, Becket attorneys have spent over 1,000 hours working on Chi Alpha access issues.

Chi Alpha also has gone to Capitol Hill to seek solutions, and has cooperated with a host of other Christian student groups, including InterVarsity, Cru, and the Navigators.

However, Cole doesn't see the problem abating.

"Challenges of access, association, leadership, and funding are a consistent problem, in the heartland and on the coasts," Cole says.

Yet both Cole and Martin are hopeful that judges, including those appointed by President Trump will provide favorable rulings for religious student groups in the near future.

In March, Trump issued an executive order to promote free and open debate on college campuses. "We must encourage institutions to appropriately account for this bedrock principle in their administration of student life and to avoid creating environments that stifle competing perspectives," the order states.

But Martin thinks the next looming battle will involve universities buckling to student-led activist groups that condemn the gospel as "hate speech." He is concerned college administrators will placate loud cultural voices that pressure them, labeling groups that suggest Jesus is the only way to eternal life as bigoted.

But Blomberg says Chi Alpha has generated the goodwill of many college administrators nationwide by being a positive force on campus.

"Chi Alpha isn't looking to sue anybody," Blomberg says. "They just want access, with integrity. Chi Alpha students seeking an education shouldn't have to check their faith at the door."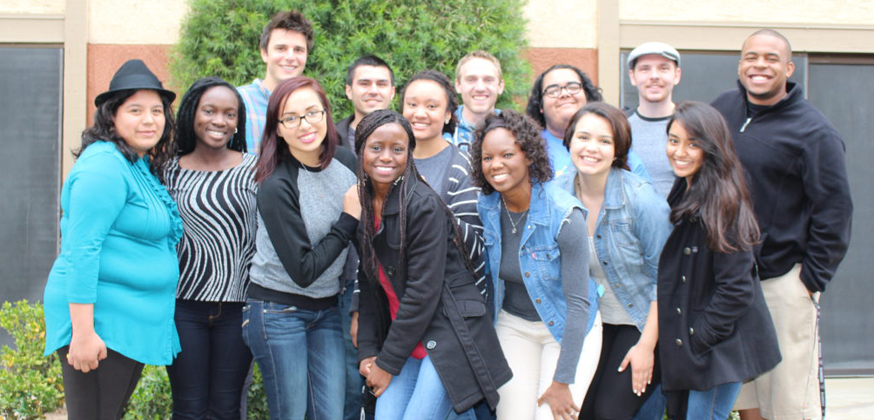 Lead Photo: Business Leaders in Christ student leaders at the University of Iowa.
Bottom Photo: The Chi Alpha group at Cal State Stanislaus gained readmittance after a 14-month legal battle.