Chaplain to the Chaplains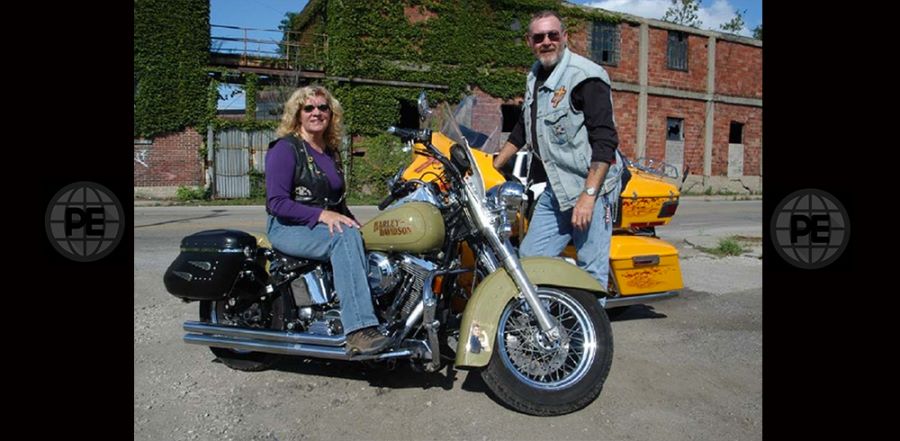 Don't miss any stories. Follow AG News!
Russ Cockrum has been a hospital chaplain, police chaplain, motorcycle chaplain, soldier, pastor, and presbyter. Now, at the age when most men are contemplating retirement, he has added a new job to his portfolio: the first representative to missionary chaplains.
Cockrum is in a pastoral role to Assemblies of God Chaplaincy missionary families, and missionary associates from around the nation. These missionaries are in diverse ministries such as motorcycle, trucking, rodeo, orphan care, prison evangelism, human trafficking, and rock climbing. What they have in common is that they must raise their own support, which Cockrum has been doing for 15 years as an AG U.S. Missions chaplain.
Although they were endorsed as chaplains in 1999, in 2001 Cockrum and his wife Judy became nationally appointed missionaries as well. The couple started HonorBound Motorcycle Ministry, which has grown to more than 1,000 members and three additional full-time missionary chaplains.
In his new role, which started June 1, Cockrum prays with and encourages chaplains, primarily by phone or email. He also is able to personally visit those in a crisis. His main message is to persevere in the calling, even if quitting seems a more viable option.
"I want to remind chaplains to believe in what they are doing and to pursue it no matter what happens," Cockrum says. "Itinerating requires a lot of faith, but a whole lot of work, too. It can be discouraging."
Cockrum says in his travels as a motorcycle chaplain, he and his wife Judy typically would make 3,000 phone calls to gain speaking engagements at 200 churches. From that, they might secure 100 financial supporters. Although emphases are different, Cockrum believes he can relate to those missionaries now in his care.
"It's about being able to convince a traditional pastor that maybe this nontraditional ministry is worth supporting," Cockrum says. "Some of these guys are outside the norm."
Unlike the early motorcycle ministry years when they spent eight months on the road, the Cockrums spend most of their time based in Martinsville, Indiana. Judy is involved in the new ministry to an extent.
"It's hard to divide a couple when it comes to ministry," says Russ, who has been married for 47 years. "If you've got a problem, your spouse has a problem."
Russ has gone through Veterans Administration training to become a peer support specialist. He is able to come alongside those who may be dealing with post-traumatic stress disorder or addiction issues.
Cockrum became an alcoholic while in the U.S. Army stationed in South Korea. Upon returning home, Judy joined Russ in his pursuit of various mind-altering psychedelic drugs ranging from marijuana to acid.   
In 1978, at the age of 30, Russ felt like a failure. He stumbled into an AG church and poured out his troubles to a pastor. He couldn't think straight anymore because of his drug use; his marriage appeared over; his friends were in jail or dead. The pastor listened patiently and gently offered words of encouragement.
The next Sunday night, both Russ and Judy responded to the pastor's altar call and prayed prayers of confession and repentance.
At salvation, both Russ and Judy say they experienced complete deliverance from alcohol and illegal drugs. Russ also instantly stopped his three-pack-a-day cigarette habit. In the next year and a half, they began to learn the basics of the Christian faith.
Russ headed off to Southeastern University in Lakeland, Florida, for ministerial training. Embarrassed by his past, Russ spent nearly the next two decades involved in traditional ministry, serving as a youth pastor and pastor in Indiana and Florida churches.
Since early in their marriage the Cockrums had been recreational motorcycle riders, and in 1997 embarked on a vacation. Russ was propelled headfirst through the windshield of a car, then flipped backwards onto the hood of yet another vehicle. He spent the next five weeks hospitalized.
Although he gradually began to repair physically, psychological healing proved difficult. Sensations of wartime stress flooded his being. He sank into a depression, convinced he had lost his livelihood and purpose.
Yet one night in his hospital bed, Russ says God assured him in a vision that He still had work for him to do. The Cockrums sensed a call to evangelism and became among the first U.S. Missions motorcycle ministry chaplains. Although they continue to minister to bikers and military veterans, their call now includes pouring into the lives of their U.S. missionary peers, encouraging them in pursing their own calls to ministry.