Converging on Boulder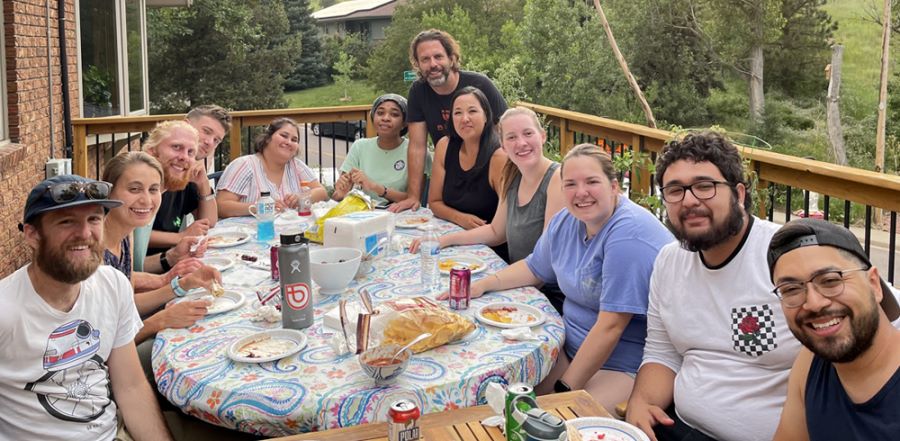 Don't miss any stories. Follow AG News!
A trio of Assemblies of God leaders who have lived overseas are converging on Boulder, Colorado, in an effort to bring Christ to one of the least-churched cities in the country.

Paul B. Durbin already has planted Belay Church in the health- and fitness-conscious city of 106,000 located in the foothills of the Rocky Mountains. Erik S. Sandquist anticipates launching a Chi Alpha Campus Ministries chapter at the University of Colorado in Boulder in August 2022.

Sandquist, 29, spent his high school years in Singapore as the son of campus missionaries. A decade ago, he enrolled at Colorado State University in Fort Collins. He soon got involved in Chi Alpha, and remained on staff after graduating. During his sophomore year, Sandquist befriended fellow second-year student Erik Unruh.

Unruh grew up in Los Angeles. When he entered CSU, his primary goals involved partying, smoking marijuana, and having a good time. By the time he met Sandquist, Unruh had become more serious about his studies.

"I planned to go to law school and change the world through legal power," recalls Unruh, 28. "In hindsight, that's been done before. It's called socialism; it didn't work."

Sandquist invited Unruh to the Chi Alpha small group he led and mentored him. Unruh became a Christian through Chi Alpha.

"I grew up in church, but no one ever told me what it was like to follow Jesus," Unruh says. "Erik showed me what repentance should look like."

Unruh says he realized ministry would be a better way to impact society than becoming an attorney.

"Jesus' method was to change the world one person at a time," Unruh says.

PASTOR CONNECTION
Nate Banke, who pioneered the CSU Chi Alpha in 2009, inspired Sandquist to start a chapter in Boulder. Sandquist accompanied Banke, 38, to meet with Durbin.

Boulder is the site of a multitude of failed church plants in the past. Durbin moved to the city in 2019 after spending 11 years teaching at a university in Asia and pastoring a large international church in Beijing. Durbin notes that various church buildings in Boulder have closed and been converted for nonreligious purposes, ranging from low-rent apartments to a storage facility.

"Putting up a building is not the way to do it here," says Durbin, 48. "Many church plants have tried to start in Boulder with a big launch model and it doesn't work."

Durbin is taking a different approach, starting a church in his home, gathering people initially through dinner invitations. He and his good-cook wife, Patty, served 1,500 meals in their home last year alone. The Durbins met while students at the AG's Trinity Bible College in Ellendale, North Dakota. Patty is half Korean, furthering the couple's international outreach potential.

Before starting Belay Church, Durbin consulted with Denver-based urban church planting strategist Steve Pike, the original director of the AG's Church Multiplication Network. Durbin discovered Boulder has a history of congregations advocating liberal theology as well as churches known most for preaching God's judgment. Durbin has relished engaging in discussions with Muslims, agnostics, and gender-confused people.

"We have a deep conviction to reach people in Boulder with both grace and truth," says Durbin, author of the just-released book, When Jesus Stole My Bread. "Many churches trend one way or the other: either affirming any kind of sexual behavior or being very condemning."

Durbin, who became one of the first volunteer police chaplain in Boulder, is eager to connect with Chi Alpha leaders.

"We want them here yesterday," Durbin says. "We want to be part of them and encourage them."

POSITIONING FOR PLANTING
Sandquist, a U.S. missionary associate, says he can't imagine planting without Unruh — who spent three years on a pioneering Chi Alpha team in Russia after graduating from CSU — on the team. The two remain close and served as best man at each other's weddings.

"He is so dedicated to seeing people won to Jesus," Sandquist says. "I believe in doing ministry with those I'm closest with, and Erik and I have a shared history."

Sandquist studied natural resource management at CSU and minored in organic agriculture. The Sandquists support themselves in part through a photography business.

Although Boulder is a whiter city (88 percent) than most in the U.S. and the University of Colorado is whiter than most campuses — comprising two-thirds of all students — Sandquist notes the international student population is a sizable 8 percent, numbering more than 3,000. Sandquist and his wife, Kellyn, led the Chi Alpha international student ministry at CSU until this year.

Unruh met his wife, Jessamine, at a Chi Alpha Spiritual Awakening Leadership Training conference. Unruh, who has a sociology and environmental sustainability degree, started a coffee roasting enterprise called Fallow with his wife. They use the company as a small side business to build relationships. Homeless people and white-collar executives both drink coffee, he notes.

"Roasting is a conduit for the Kingdom," Unruh says. "Nothing says hospitality like a good cup of black coffee.

The Sandquists and the Unruhs will be on the seven-member Chi Alpha staff team in Boulder. Nearly 60 percent of Boulder County residents claim no religious affiliation. Spirituality isn't a priority for many locals. For nearly the past quarter century, a Naked Pumpkin Run had drawn uninhabited residents in an annual event on Halloween. In April every year, thousands of residents gather to smoke marijuana on the CU Boulder campus.

The trio of AG leaders are undeterred by cultural norms.

"God has a plan for Boulder and that campus," Unruh says.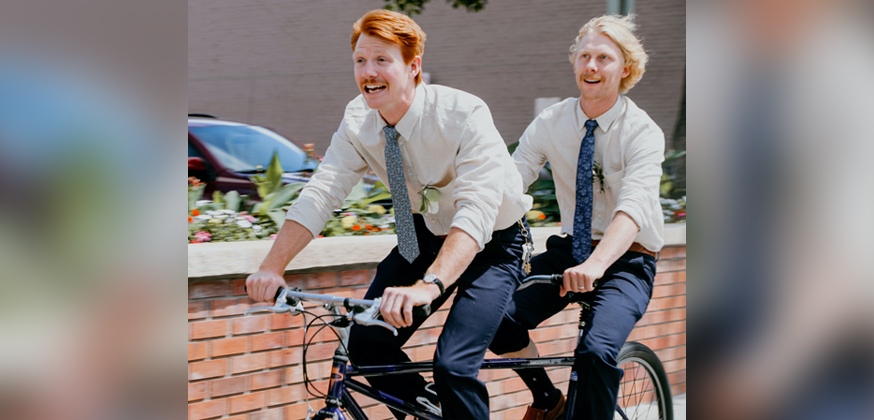 Lead Photo: Paul and Patty Durbin have held hundreds of meals at their home as a way to meet locals.
Bottom Photo: Erik Unrah (front) and Erik Sandquist are preparing to plant the Chi Alpha chapter.