Evangel University Receives Additional $1 Million Grant from Lilly Endowment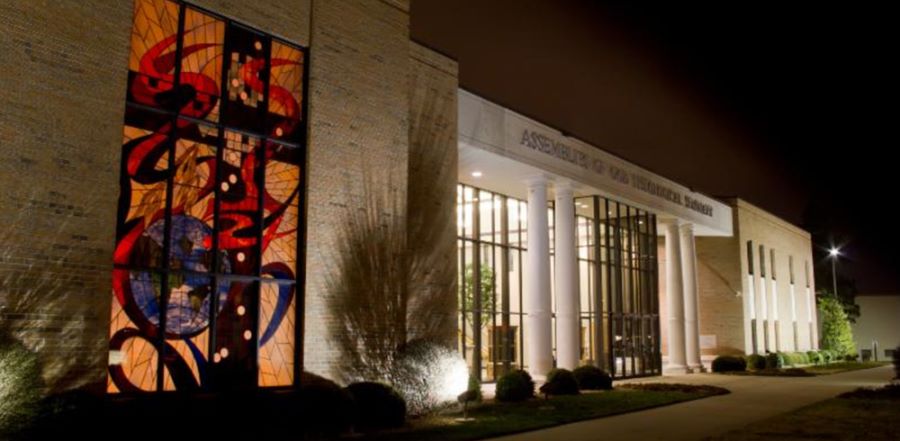 Don't miss any stories. Follow AG News!
Evangel University
(EU) has been awarded a $1 million grant from
Lilly Endowment Inc.
to train and resource ministers within the Assemblies of God (AG) denomination with relevant and biblically-based education and resources to meet the needs of the 21st century Church.
The project is being funded through Lilly Endowment's Compelling Preaching Initiative. The grant will be facilitated through the Assemblies of God Theological Seminary (
AGTS
) in Springfield, Missouri, the embedded seminary of Evangel. This is the third grant from Lilly Endowment that EU has received in the past two years to advance ministerial training. The three grants collectively total $7 million.
"With this latest grant from Lilly Endowment, Evangel and AGTS will be able to build a community for current and aspiring pastors to grow in their preaching ministries," said Mike Rakes, Evangel University president. "This will enable ministers of all backgrounds, with the proper empowerment, training, and support, to lead congregations that make a difference for good and for God."
The university will utilize the grant funding by partnering with the AG National Office to offer resources, support, and non-traditional education to ministry leaders. The grant will be facilitated through the Cordas C. Burnett Center for Biblical Preaching at AGTS.
Robert Eby serves as the director for the Center for Biblical Preaching and will lead the grant efforts.
"More than half of my entire life has been spent jointly bearing the burden and sharing in the privilege of preaching to a local congregation on a weekly basis," said Eby, who previously served as a senior pastor of a local church in Shorewood, Illinois, before being named director of the Preaching Center in 2020. "From this perspective, I am well-acquainted with the need for ongoing training and useful resources for ministers. I am thrilled to help lead this initiative."
The partnership aims to motivate and inspire pastors to maintain a preaching ministry focused on vibrancy in delivery, attuned to the leading of the Spirit, and based on solid theological training delivered in a highly accessible, communal format.
Specifically, AGTS, in partnership with the AG, will offer preaching conferences to inspire and support skills enhancement, lead cohorts to support accountability and combat isolation among ministers, provide non-traditional education by way of non-credit practical training in homiletics and theology, and offer resources to meet pastors in their ministry contexts.
"Preaching is a necessary component of Pentecostal churches and experience. Core to this grant is the idea that biblical preaching is worthy of earnest effort and development." said Rakes.
EU is one of 32 organizations receiving funding in an invitational round of grants in Lilly Endowment's Compelling Preaching Initiative, which is designed to help Christian pastors strengthen their abilities to proclaim the gospel in more engaging and effective ways.
"We are excited about the work that these organizations will do to foster and support preaching that better inspires, encourages, and guides people to come to know and love God and to live out their Christian faith more fully," said Christopher L. Coble, Lilly Endowment's vice president for religion. "Their programs will serve a significant number of aspiring and current preachers who are working to reach and engage increasingly diverse audiences both within and beyond congregations."
The Compelling Preaching Initiative is part of Lilly Endowment's longstanding interest in supporting projects that help to nurture the religious lives of individuals and families and foster the growth and vitality of Christian congregations in the United States.