F.R.E.E. International to Expand Reach Through STL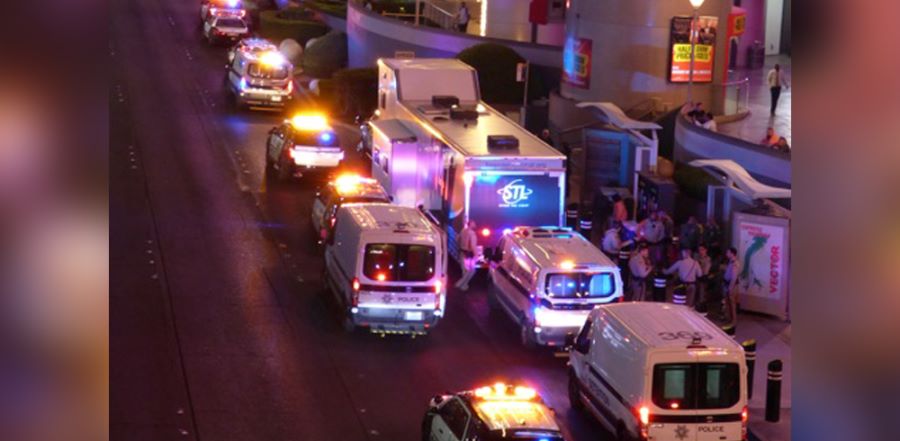 Don't miss any stories. Follow AG News!
When Michael and Denise Bartel began working to rescue and restore victims of human trafficking in 2004 in Eurasia, they had no idea God was preparing them to lead a ministry that is now fast becoming a trusted leader in the United States' fight against human trafficking.
Recently, the Bartel's ministry,
F.R.E.E. International
, was selected by
Speed the Light
(STL), the Assemblies of God's Youth missions program that focuses on meeting the transportation and communication needs of missionaries, as an STL special project.
The Bartels, who serve as AG U.S. missionaries with
Intercultural Ministries
, base F.R.E.E. International out of Las Vegas, with a second mobile command center in the Gulf region. The ministry also has 16 additional missionaries and workers serving throughout the country.
The mobile command centers are 48-foot-long trailers pulled by powerful pick-up trucks. Michael Bartel explains that the trailers are multifunctional, offering a broad range of resources, from medical and dental to mentoring services and assisting law enforcement with search and rescue missions. "Whatever the need, these units have the space and flexibility to meet that need," Bartel says.
However, although the command centers are ideal for large areas, on inner-city narrow streets, logistical problems arise. "It's tough to respond quickly with a 48-foot trailer and truck," Bartel says. "We needed a smaller version of the units to allow us to be more nimble when we get a call or attempt to provide services in cramped neighborhoods."
STL, which has assisted F.R.E.E. International with the purchase of its first two mobile command centers, recognized the need and the opportunity for the ministry to increase its effectiveness.
"Currently they're raising funds for us to buy two medical units, two scaled-down command centers, and three smaller and more nimble rapid response vehicles along with an 18-foot outreach trailer," Bartel says. "All of the vehicles will come with the latest facial recognition technology to assist us in identifying and rescuing missing and exploited children."
Eric Hoffman, Speed the Light national director, says STL is honored to partner with a vital ministry such as F.R.E.E. International.
"Sex trafficking is the fastest growing market in our nation and it is directly impacting this generation of young people," Hoffman says. "As I continue to share with teens and adults alike about the darkness within trafficking, from state to state the response has been the same: Somebody should do something about it! Why not us? Through this effort, I believe that we can play a small part in rescuing and restoring those who have been trafficked."
Bartel says one of the most successful events they lead several times a year — which is also supported by Boys and Girls Missionary Challenge (
BGMC
) — is something they call The Big Search. This event entails involving local law enforcement, churches, and other ministries and organizations to help locate missing and/or trafficked kids.
"We just did a Big Search and based everything out of the mobile command center," Bartel says. "In 72 hours, 24 kids were recovered."
The mobile units are used almost daily. For example, in addition to all the other efforts F.R.E.E. International is a part of, in the Gulf, the organization's lead there, Jody Dyess, has trained 7,000 first responders (firefighters and EMS personnel) out of that command center and around 2,000 law enforcement officers.
Jody and his wife, Wendy, are the directors of Student Awareness with F.R.E.E. International. Formerly U.S missionaries with Youth Alive, they transitioned to Intercultural Ministries missionaries in 2015 to serve with F.R.E.E. International fulltime.
"We have the same-sized rig as they do in Las Vegas, but here we use ours mainly in association with law enforcement searching for trafficked and missing children," Jody says. "Our front work portion has eight computer stations as well as a law enforcement dispatch station from which they can work from."
Dyess says that one of the new, smaller investigative vehicles provided by STL will be joining the command center in the Gulf, which will aid in maneuverability. He says that through their school assemblies, more than 400,000 students nationwide have heard F.R.E.E. International's challenging and inspirational message to both recognize and avoid human trafficking.
Although there may seem to be something glamorous about rescuing individuals who are being trafficked, it is not without its risks. Bartel is well aware that there are people who profit immensely through trafficking, and "breaking free" is far more difficult than some may imagine. Yet by working closely with law enforcement, while also often providing resources — including free medical care — F.R.E.E. International is able to serve the vulnerable while searching for the missing and trafficked.
Bartel understands that no anti-trafficking organization is large enough to cover the world or even the United States, but he believes that if the Church gets involved, local churches can make huge impacts on their neighborhoods and communities.
"If we're going to get anywhere [in ending human trafficking]," Bartel observes, "it is going to be through the agency God chose, which is His Church. We have strong connections with federal, state, and local law enforcement as well as the government, but the thing that is going to make the biggest impact is how good we do in mobilizing the local church and getting their involvement."