Faith Guides Lieutenant Governor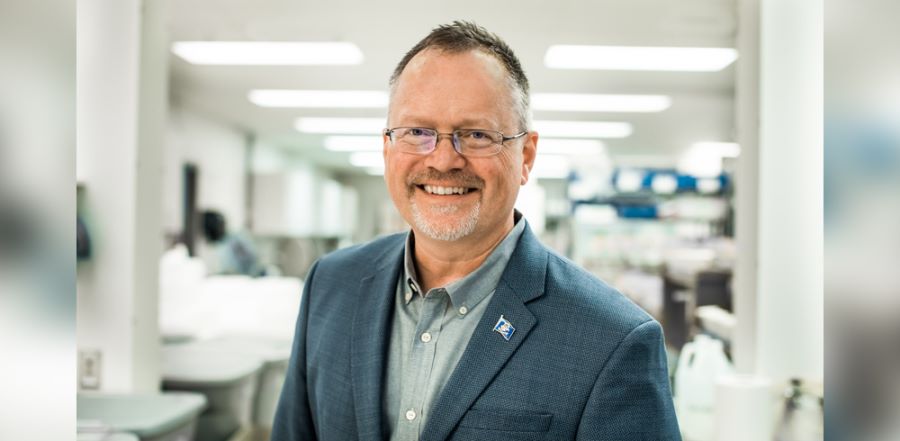 Don't miss any stories. Follow AG News!
Nearing the age of 30, Brent and Sandi Sanford decided to venture out from North Dakota where they had lived their entire lives. Both graduates of the University of North Dakota, Brent, armed with an accounting degree, had spent eight years working for the certified public accounting firm Eide Bailly in Fargo.

The Sanfords, with firstborn child Sydney, spent the next five years in suburban Phoenix and Denver — where Brent worked as chief financial officer for Transwest Trucks, a multisite dealership with over 400 employees.

Although in the midst of millions of residents, both Brent and Sandi missed the friendly small-town atmosphere of North Dakota, where they had been surrounded by plenty of relatives and friends. Brent grew up in Watford City, Sandi in Williston.

Like many youth raised in Watford City in the late 20th century, Brent moved away after high school. His father, Wayne, warned him there would be no business opportunities in the small western North Dakota town. That ultimately proved to be the case for his father as well. In 2004, Wayne decided to sell the local Ford dealership because of a lack of customers, as he sold fewer than 10 vehicles per month. He couldn't find anyone interested in buying either the dealership or the building housing it.

Although his business associates thought him crazy, Brent decided to move back to Watford City and buy the business, S&S Motors.

"All my colleagues thought it was economic suicide, but Sandi and I felt peace and were optimistic," Brent remembers. In one day walking up and down on Main Street, Sanford felt he had more meaningful conversations that he'd had in more than a decade in Fargo, Phoenix, and Denver.

Only two years later, locals convinced Sanford to run for city council. Father Wayne had served on the body for eight years and his grandfather Bob Sanford had been mayor for 20 years. He won the election.

Small-town life agreed with Sandi, too. Doctors told her she couldn't conceive any more children due to secondary infertility. Yet Sandi gave birth to Nicolas at 36 and Erin at 39.

The era coincided with the beginning of a turnaround for Watford City, thanks to a revival of an oil-drilling boom in the rich reservoirs of the Bakken formation in the region.

By the end of 2009, drilling rigs began popping up in the area. The decennial U.S. census the following year counted only 1,744 residents, still a 21% rise from a decade earlier. Five years after purchasing the dealership, Sanford sold 54 vehicles per month.

ELEVATION TO MAYOR
Against the advice of mentors who thought him too inexperienced, Sanford ran for mayor in 2010 — and won. He realized the city needed an infrastructure reboot with so many people moving to town. For instance, public school enrollment mushroomed from 500 in 2009 to 1,100 in 2011.

During Sanford's tenure as mayor, Watford City constructed a new community events center, high school, elementary school, hospital, airport terminal, and law enforcement center. In addition to oil workers, other young couples followed the Sanfords' example and moved back home with children.

Watford City Assembly of God grew from 130 regular attendees when Sheldon H. McGorman became pastor in 2007 to 400. McGorman, a former oil field worker himself, easily related to many of the newcomers.

Although confirmed as a Lutheran as a child, Sanford started going to the church because his mother, Janice, attended. He sensed the prayers of his fellow churchgoers in guiding him in leading the community, which ballooned to 10,000 residents.

McGorman says while he appreciated Sanford's contributions as a faithful churchgoer, Sanford proved to be valuable to the entire town.

"He was a godsend to our community as mayor in our greatest time of need because of the huge influx of people from the oil boom," recalls McGorman, 45. "We so needed a godly, ethical man of integrity leading when the community quadrupled in size.

Watford City's population receded to 6,207, according to the 2020 U.S. Census, but that still represents a 256% rise from a decade earlier. The town, recovered from the pandemic nadir of oil prices, is growing again, and 450 congregants are part of Watford City AG.

ELECTED LIEUTENANT GOVERNOR
In 2016, political novice Doug Burgum met Sanford and immediately considered him as a potential running mate in his uphill quest to become North Dakota governor, against heavily favored sitting attorney general Wayne Stenehjem. Burgum and Sanford won the Republican primarily handily as well as the general election, with 76.5% of the vote. Sanford sold his firm, moved to Bismarck, and took office as lieutenant governor on Dec. 15, 2016. The pair won reelection in 2020 with 66% of the vote.

As second in command, Sanford's role is serving in the governors' stead when Burgum isn't available. He often is in charge of chairing state agency meetings dealing with weighty issues such as water infrastructure, property taxes, and energy development.

Sanford's years in local government served him well in preparing him for seeking solutions to difficult problems on a statewide basis.

"As a small-town mayor, I saw the spectrum of humanity — everyone from a bank president to a couch-surfing drug addict," recalls Sanford, 50. "I learned not to judge people by how they look and to find value in everyone."

He and Burgum faced dilemmas immediately, many involving protests over construction of the Dakota Access Pipeline. Sanford says he learned how to deal diplomatically with the multiple interests involved, including law enforcement personnel, Native Americans, environmentalists, and energy company officials.

Sanford has come to realize personality conflicts are inevitable in politics, he must remain respectful of opponents, and few issues are black and white.

"My faith has taught me to try to exercise humility and patience," says Sanford, who now attends Evangel Church in Bismarck. "I try to work with others, not to judge, and not to be offended."

Dealing with pandemic restrictions has been especially trying.

"Faith is so important to me in my daily walk," Sanford says. "I don't know how anyone has gotten through the last two years without Jesus."

Evangel Church is the largest Assemblies of God congregation in North Dakota and the biggest evangelical church in Bismarck, with an average weekly attendance of 2,500. Joshua D. Skjoldal, who has been lead pastor since 2014, considers Sanford a faithful presence in the congregation and a great friend.

"I look to Brent for advice and counsel that comes from a different sphere," says Skjoldal, 36. "People love and respect him because he's approachable, authentic, and a man of high integrity."

Sanford isn't the only state official in North Dakota attending an AG church. Inger Lise Kruse, state financial institutions commissioner, attends Rock Church in West Fargo, where he husband, Scott, is pastor. Doug Goehring, North Dakota agriculture commissioner, also attends Evangel Church in Bismarck, which is located near the state capitol.

The AG in North Dakota experienced a phenomenal 87.4% growth in the decade ending in 2019, with 17,752 adherents in 69 churches.
Bottom Photos:
1. Gov. Doug Burgum selected Sanford as his running mate.
2. The Sanfords are grateful that the Lord allowed them to have children Nicolas and Erin after Sydney.
3. Evangel Church pastor Josh Skjoldal (left) and North Dakota Ministry Network Superintendent Winston Titus (center) consider Sanford a friend.